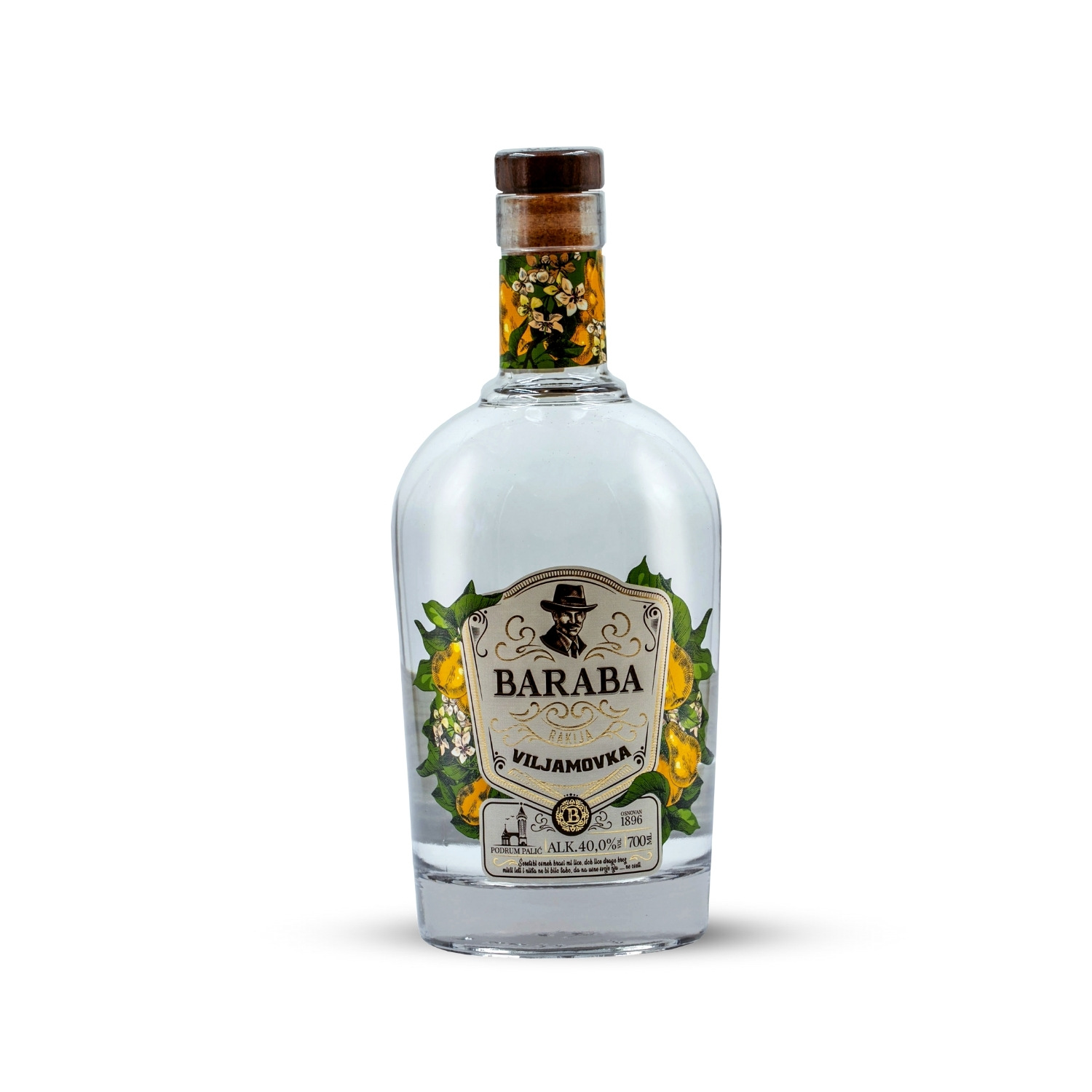 The pear has matured in the unique climate and expresses the best characteristics of its variety in this brandy.
Obvesti me, ko bo izdelek na zalogi:
Dolg opis
Viljamovka Baraba is produced in Serbia from the best pear, which contains a high proportion of sugar and less acid. They made sure that a drink with a noble character was made from selected, only the best and most ripe fruits.

Baraba viljamovka is good as an aperitif or as a digestive.
Ratings and comments
Rating: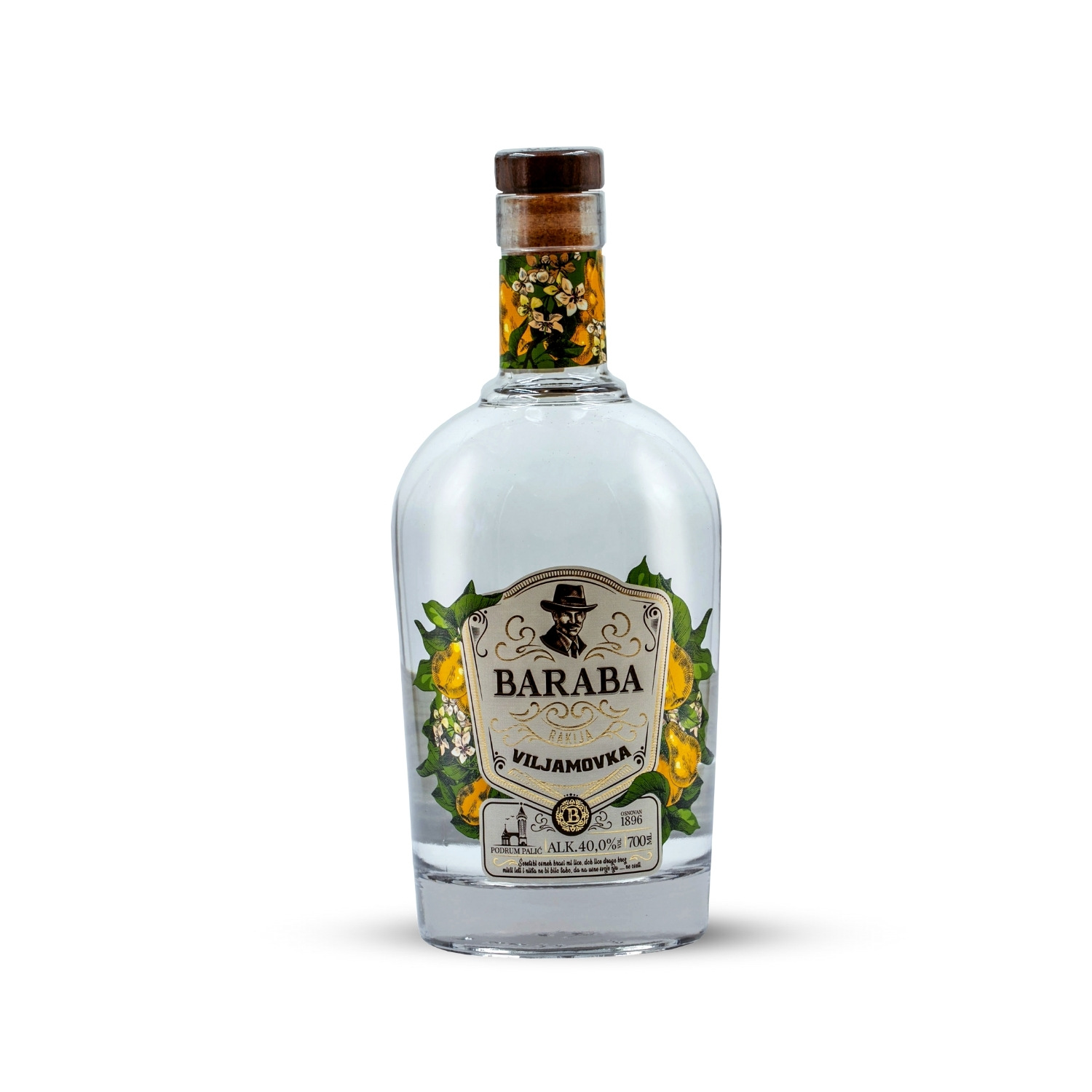 Viljamovka, Rakija
€35.23