Vino Kupljen
The Kupljen Wine Estate in Jeruzalem-Svetinje is a traditional family-owned wine cellar. The Kupljen brand was first introduced to the market in 1976, when the first bottle was labelled. Their 30-hectare estate has 18 hectares of vineyards stretching along the best and carefully selected locations of the Jeruzalem wine-growing hills. Commitment to tradition and a professional approach every step of the way result in a delicious wine, rich in extracts, fresh and fruity, refined with irreplaceable character.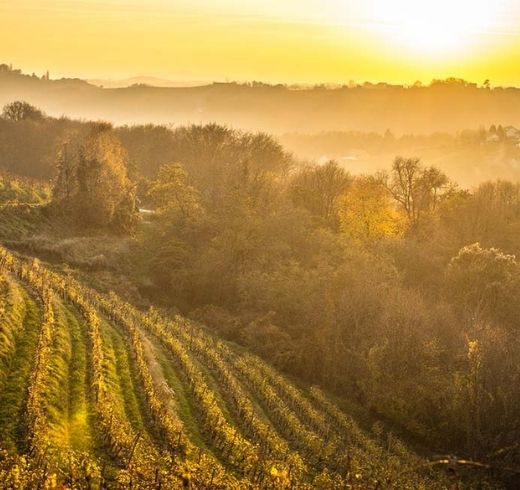 Rose Sagniee
Slovenia
·
Štajerska slovenija
·
Rosé wine
·
Dry wine
·
2020
·
Our rosé is made from pinot noir grapes. After a six-hour maceration, the must – which at that point already obtains the typical rosé colour – is separated from the liquid without the grapes being pressed. Rosé unites both worlds, of red and white wine – it exhibits the freshness, playfulness and fruitiness of the whites, and the minerality of the reds. It is an ideal wine for all summer long: from Easter to Saint Martin's Day.Excellent as soon as when placed on the market, and a true delight with a meal or on long summer days on the patio, in the garden or on the bow of a boat, with the colour of the sun mirrored in the colour of the wine just before sunset.
Renski rizling Sky izbor
Slovenia
·
Štajerska slovenija
·
White wine
·
Sweet wine
·
2018
·
The wine is of medium deep golden yellow color. The bouquet is ripe, juicy, fruity, offers ripe apricots, peaches and a layer of fine oriental spices. A sweeter wine with mature high acids is lighter and full of flavor.