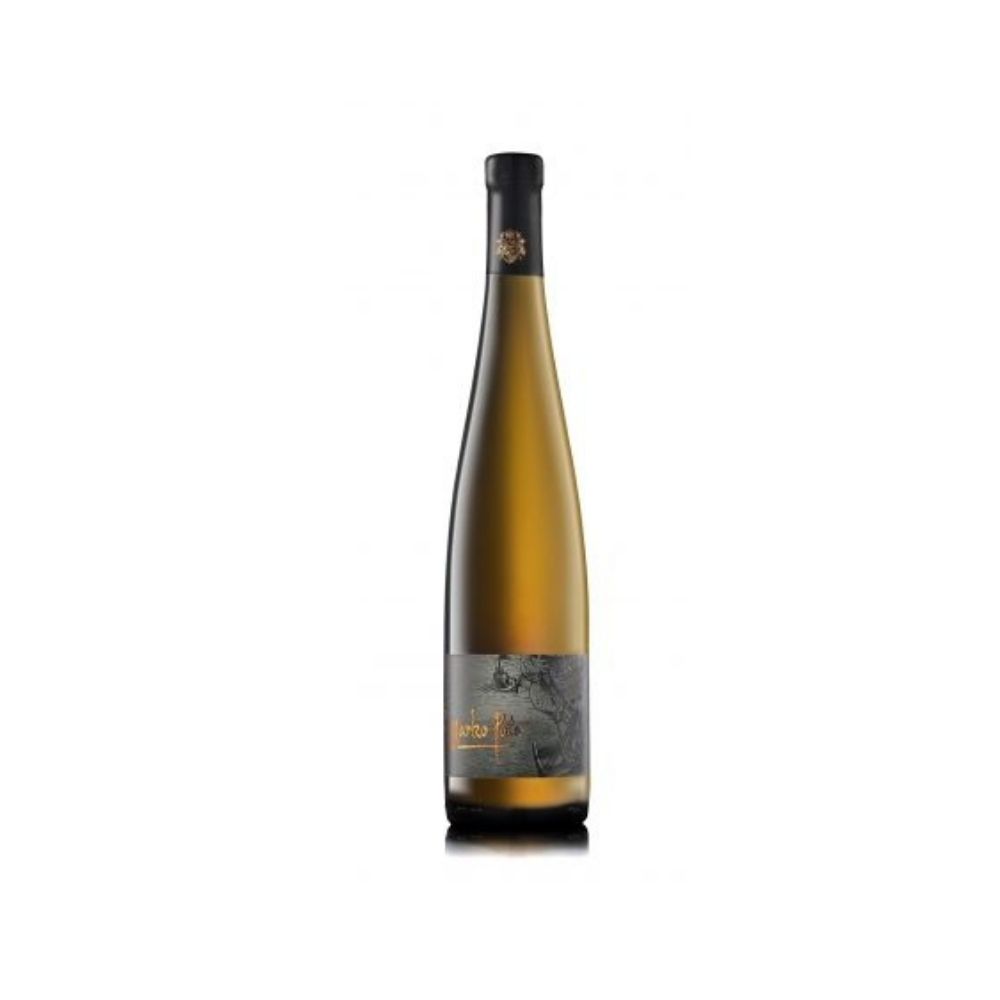 Marko Polo wine is a wine from pošip grapes. It is dense and thick in the glass and it is leaving a thick trace.
Delivery time: 2-4 working days
Dolg opis
Marko Polo is a premium wine obtained from the white pošip grapes from isolated sunny positions, characterized by warm, scarce and gravelly soils developed on the geological substrate of crushed limestone. Such environmental conditions give a distinctive character to this wine.

It is dense and thick in the glass, leaving a thick trace.

It is golden yellow in color, with harmonious, warm, varietally inspiring aromatic components reminiscent of almond blossom, macchia aromas and bitter orange, a pronounced lovely bouquet of dried figs, baked almonds and sage honey, soft and full, delicious and rich in taste. It has a high alcohol content (13-14.5%) and a full and distinctive taste.
Serving temperature
12 °C
Color
Golden yellow color
Nose
flowering almonds, dry figs
Taste
elegant, full-bodied wine
Food pairing
fish, white meat
Ratings and comments
Rating: