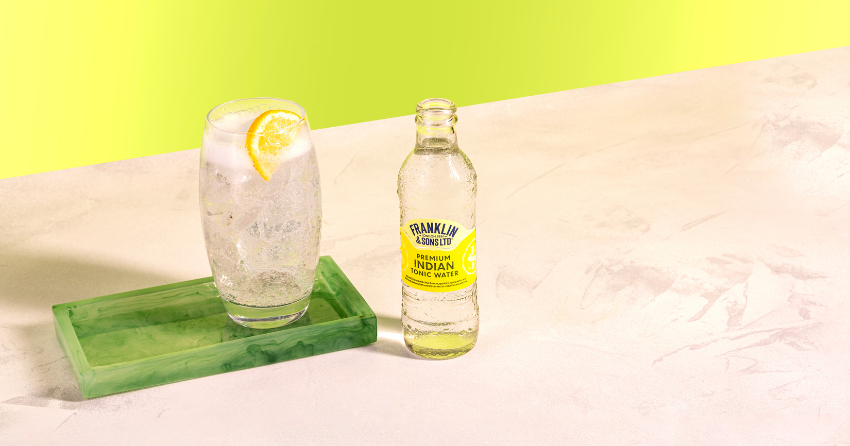 Za Nostromo Gin & Tonik potrebujete:
40 ml Nostromo Gin vinske kleti Rossi
100 ml Franklin & Sons Indian Tonic Water
Priprava pijače je zelo enostavna.
V kozarec za gin & tonik natresite led, nalijte Nostromo gin in Franklin & Sons Indian Tonik.
Vse skupaj dobro premešajte in po želji dekorirajte s pomarančo ali rožmarinom.
Na zdravje!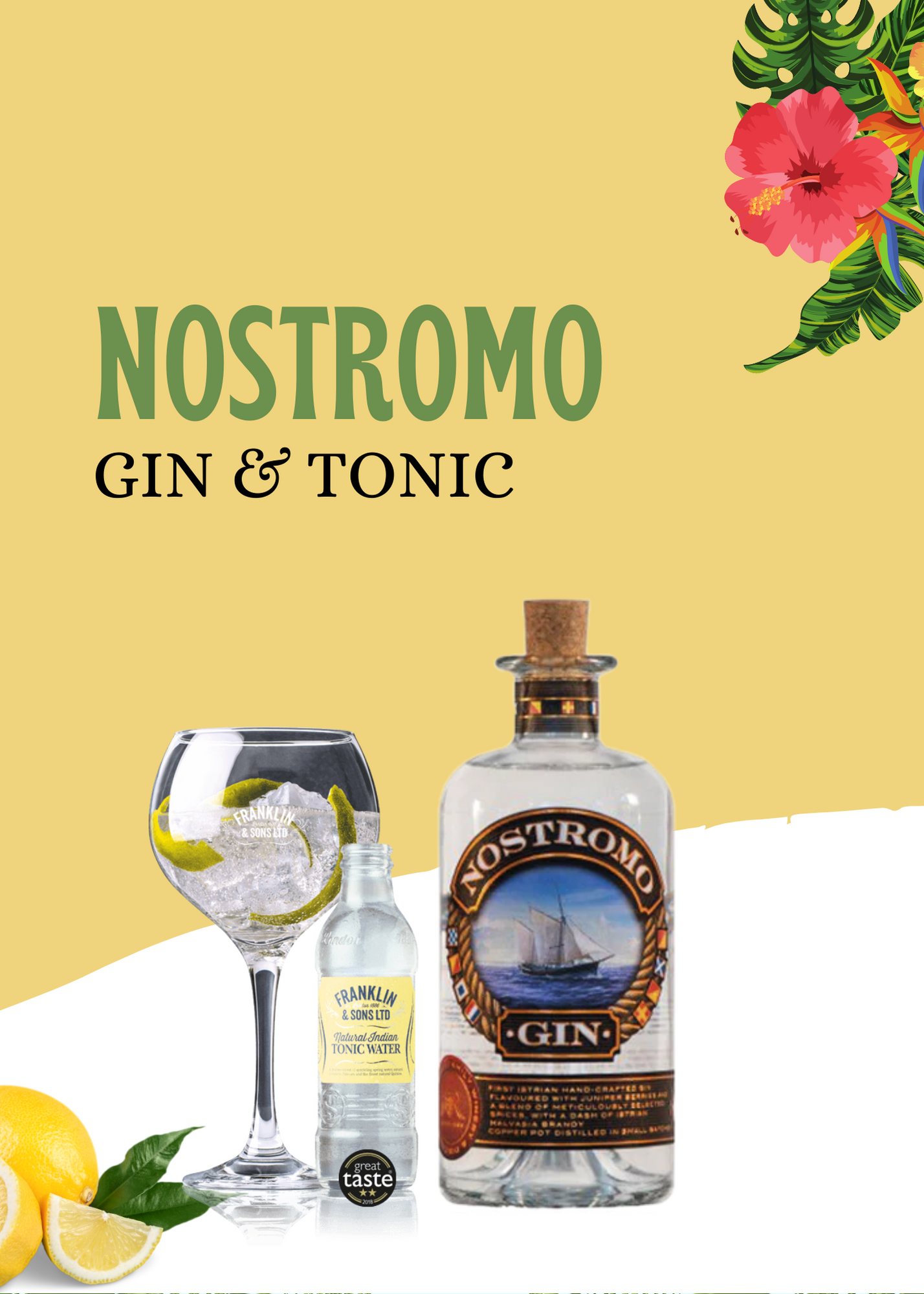 Franklin Indian Tonic 8x0,5l
€23.73
€27.92
(15.01% saved)
Nagrajena nežna mešanica peneče izvirske vode iz pokrajine Staffordshire, arome kinina in najboljšega britanskega sladkorja. Brez glutena. Ne vsebuje umetnih barvil, arom, sladil in konzervansov.
Franklin Pink Grapefruit & Lime Soda 0,2L
€0.94
€1.57
(40.13% saved)
Natural pink grapefruit and lime juices with sparkling spring water, blended to make a bright, perfectly balanced drink with bitter notes.