Belica
The Belica Winery is located in the village of Medana, in the heart of the wine region of Brda, from where guests can enjoy a wonderful view from the Alps to the Adriatic Sea. Nonno Pepo started with viticulture and winemaking at an early age, and later, despite the hard times, his farm was successfully upgraded by his son Cvetko. The real prosperity of the farm began after the independence of Slovenia, and today it is managed by Zlatko and Cvetan with their families. In the modernly equipped wine cellar, they produce fresh white wines, as well as white and red wines ripened in barriques, such as the Selected White and the Selected Red.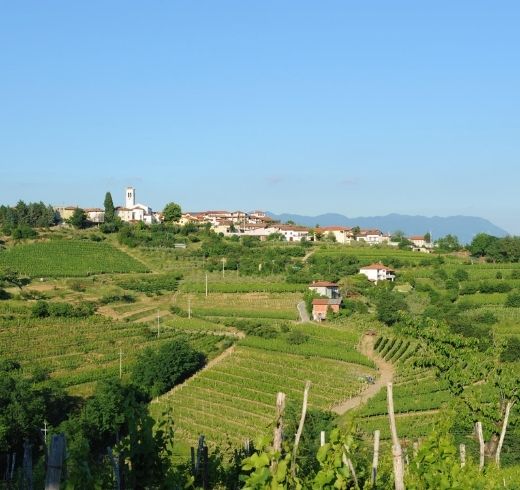 Rumena Rebula
Slovenia
·
Goriška brda
·
White wine
·
Dry wine
·
2019
·
Rebula is straw yellow in color with greenish hues, pleasant and fruity taste with pronounced acidity, which gives the wine a pleasant freshness. The bouquet is neutral, wine-like, and slightly reminiscent of cedar wood.
Izbrano rdeče
Slovenia
·
Goriška brda
·
Red wine
·
Dry wine
·
2015
·
The color is translucent ruby. The bouquet is accentuated, spicy, with perceptions of red and green peppers, a bit of leather. In the mouth, the wine is dry, from light to medium body.