Château Margaux
Château Margaux was owned by the Ginestet family during the early 1970s, a period when prices for Bordeaux dropped dramatically, and when the estate underperformed considerably – indeed, the reputation of its wines took a serious nosedive. Due to mounting debt, the family put the property up for sale and it sat on the market for almost two years before a buyer – André Mentzelopoulos – showed interest. He eventually bought the property in 1977. Mentzelopoulos invested heavily in modern and innovative winemaking techniques and enlisted the services of renowned consultant Emile Peynaud, bringing the Margaux name back up to scratch. It's about being at the top of its inheritance, but never ceasing to question in order to improve and perfect that which can still be done, in acknowledgement of the heritage of Château Margaux.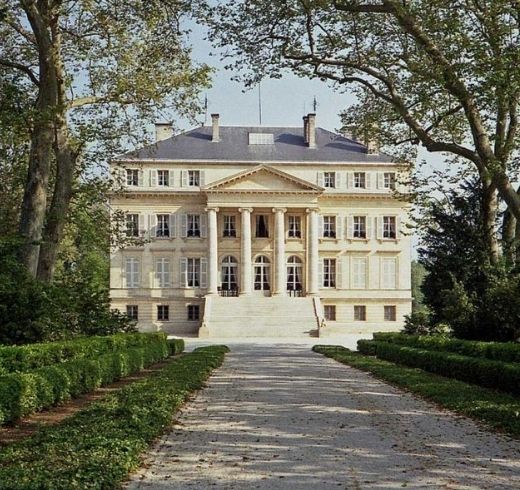 Chateau Margaux 2012
Red wine
·
Dry wine
·
2012
·
These very great terroirs have a better resistance than the others to rain, drought and disease, and sometimes, even to the inconsistency of man. 2011 hasn't escaped this rule: we can find 38% of the harvest in the first wine, the same proportion as a year before. Cabernet Sauvignon also always largely dominates with 86% of the blend. This year it is uncommonly strong, vigorous and fortunately balanced with lots of smoothness. Then comes the Merlot (10%), the Petit Verdot (2%) and the Cabernet Franc (2%). Château Margaux 2011 is the most concentrated wine they have ever produced. And yet, we barely notice its tannins…
Chateau Margaux 2008
Red wine
·
Dry wine
·
2008
·
The Château Margaux 2008 has elegant, nuanced aromas on the nose, and on the palate, the wine is powerfully complex with velvety, fine-grained tannins, and a long, lingering finish.This is truly a classic representation of Château Margaux.