Colnar
The Colnar family is an old family and their love for the beautiful hills of Lower Carniola and for the landscape and the land in general has been passed down from generation to generation through the centuries. A quarter of a century ago, the Colnar farm was transformed from a livestock and viticulture farm into a vineyard farm that accepts tourists in their vineyard cottage on Trška Gora. They use biodynamic methods in the cultivation of grapevines and follow the principles of integrated production.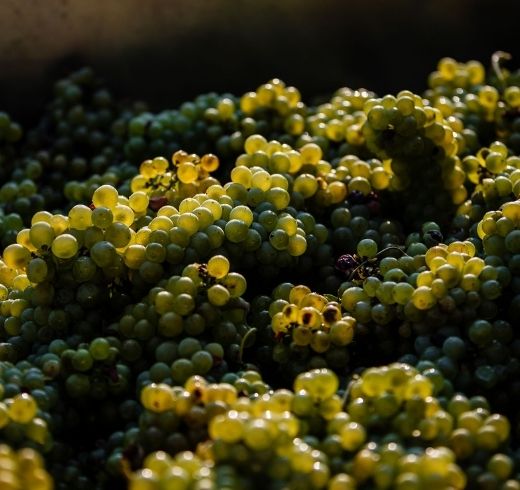 Rose
Rosé wine
·
Dry wine
·
2020
·
Colnar Rosé consists of 50% Blue Franconian and 50% Pinot Noir. Short cold maceration gives it a beautiful salmon color, while prolonged fermentation preserves fruitiness, high aroma and long aftertaste. You can smell the aromas of raspberry, citrus and jasmine in the glass. It goes very well in combination with shrimp, lobster, sushi or strawberries. In 2019, we received 96 points (out of 100) at the international Decanter wine evaluation in London for Rosé, thus ranking among the 5 highest rated rose wines in the world.
Collis
White wine
·
Dry wine
·
2019
·
Collis wine is a specialty of our cellar, which matures in a 2.5,000 liter acacia barrel for 24 months. The result is a character wine, with an intense taste and oily texture. It is a white variety consisting of six different varieties, namely Rhine and Laško Riesling, Pinot Noir and Pinot Gris, Chardonnay and Traminer. Each variety represents 1/6 of a variety. The wine is a deeper golden yellow color. The flower is intense and reveals the maturation of the wine in a wooden container. We notice a yellow apple, pineapple slices, lemon and clementine peel, yellow rose, lemon balm, cinnamon and vanilla, which is dressed with buttery notes, marzipan and caramel. The wine is dry and oily and full-bodied in the mouth.
Laški rizling
Laško Riesling is a dry, fresh and aromatic wine that was cold macerated for 24 hours, then fermented in a stainless steel container, followed by 15 months of maturation on its own yeast in a 2,500 liter acacia barrel. This gave the wine breadth, fullness of taste and a juicy and cheerful character. The wine has a deep golden yellow color with a few greenish hues. The taste is dominated by citrus in combination with ripe yellow fruit and a note of ripening in the wood.