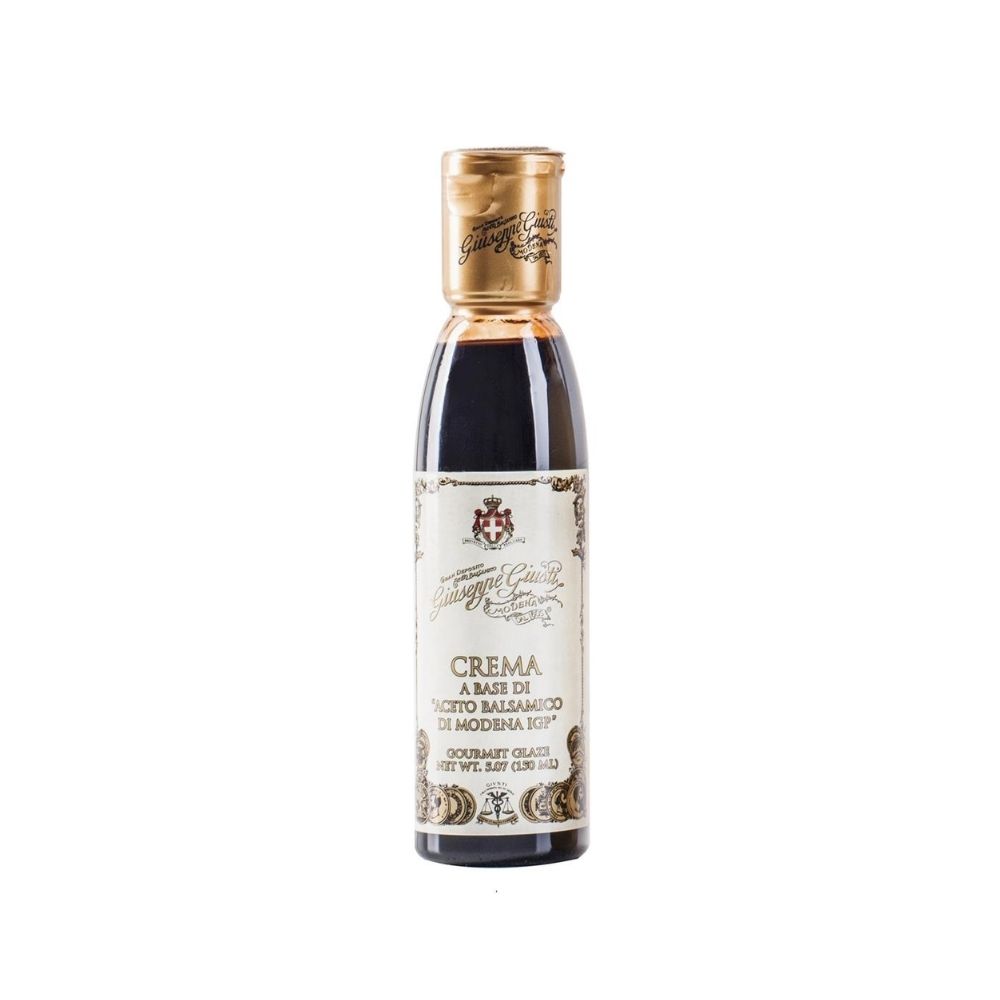 Preliv Giusti classic z balzamičnim kisom 150ml
Special and versatile condiment.
Delivery time: 2-4 working days
Dolg opis
The Glaze with Balsamic Vinegar of Modena is creamy and delicate, rich of woody and spicy notes. To be added directly or used for glazing.

Serving Suggestions: fresh and mature cheeses, omelettes, meats, soups and fruit salad

Balsamic Vinegar of Modena 39% (wine vinegar, cooked grape must), cooked grape must, glucose and fructose syrup, modified corn starch. Contains Sulphites.

Keep at room temperature, even after opening.
Ratings and comments
Rating: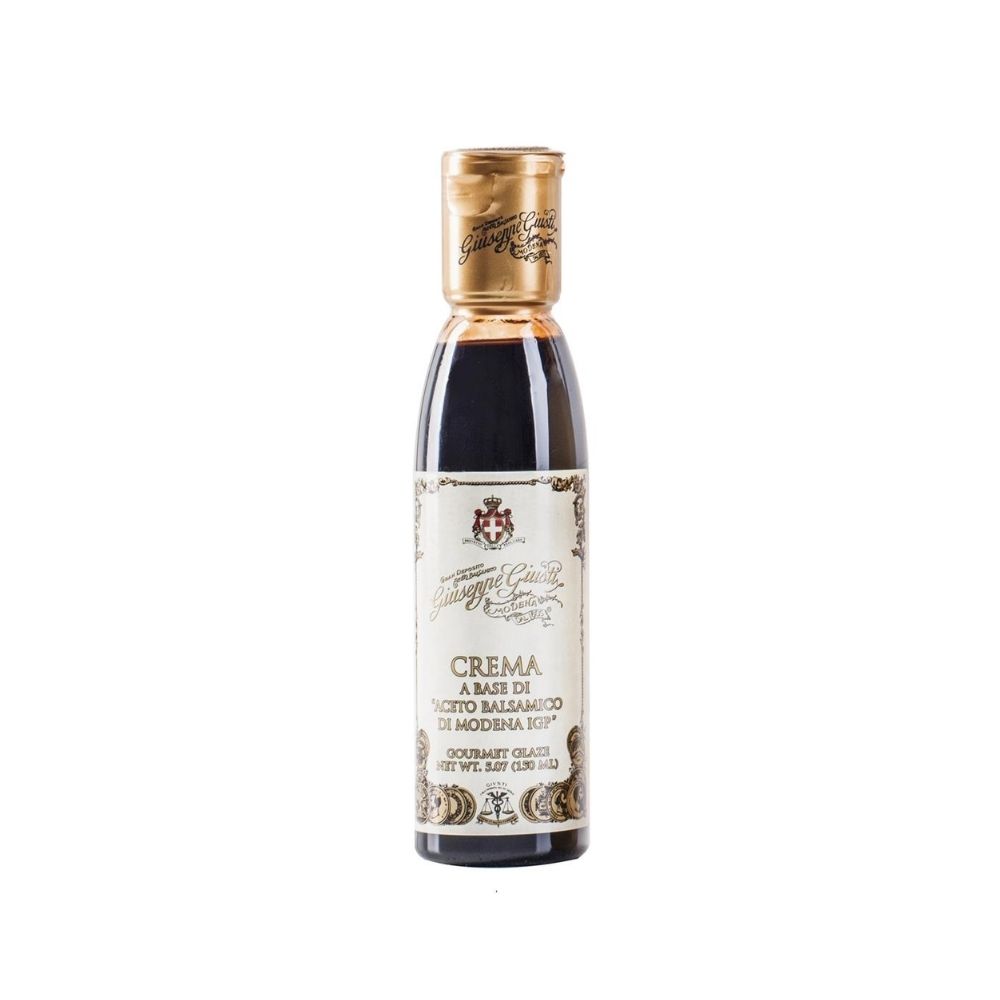 Preliv Giusti classic z balzamičnim kisom 150ml
€5.58