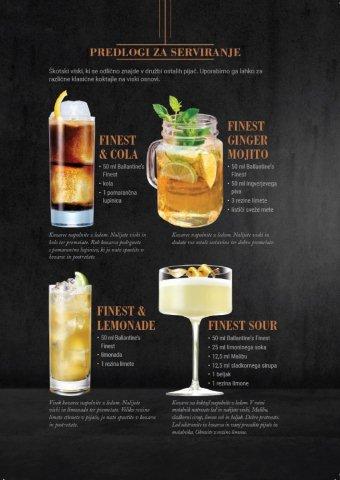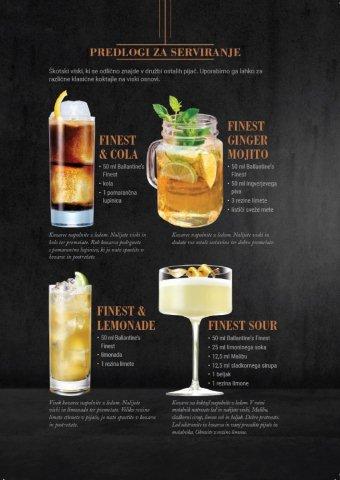 Whisky BALLANTINE'S Finest 1l
Ballantine's Finest is a complex, elegantly blended Scotch whiskey, appreciated for its taste that follows a modern lifestyle.
Delivery time: 2-4 working days
Dolg opis
Ballantine's is a sophisticated and elegant Scotch whiskey that satisfies even more modern tastes. Therefore, it is not surprising that Ballantine's is the best-selling Scotch whiskey in Slovenia.

Its specific taste is the result of a mixture of more than 50 single malt and 4 grain whiskeys, and whiskeys from Miltonduff and Glenburgie provide the right impression. The balanced golden whiskey has a rich taste of chocolate, apples and vanilla, which ends with a note of delicate flowers and a deep scent of spices.
Feel the sophistication of the most famous whiskey and taste the best of the rich heritage of Scottish distillation. Whiskey is the recipient of numerous international awards and recognitions from competitions such as the International Wine & Spirit Competition, Jim Murray's Whiskey Bible, The Scotch Whiskey Masters and more.
Ratings and comments
Rating:
Whisky BALLANTINE'S Finest 1l
€24.19