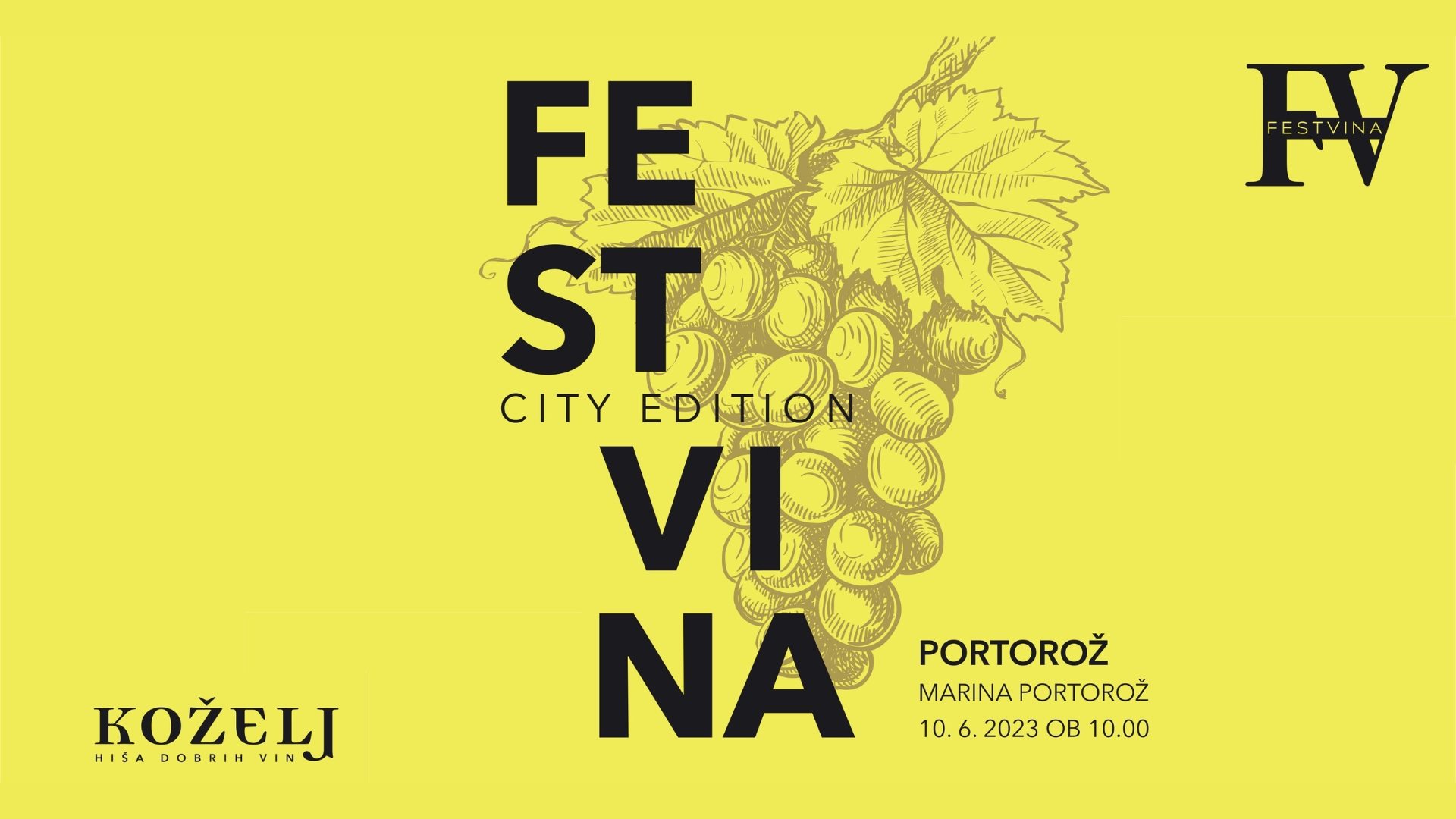 Tokrat vas vabimo na morsko različico našega tradicionalnega festivala vin Festvina.
V sproščenem ambientu v marini Portorož se bo predstavilo več kot 40 slovenskih vinarjev, ki se bodo z vami podružili ob kozarcu vrhunskega vina. Okusili boste lahko vse od klasičnih, posebnih vin do novih, ki jih še niste poskusili.
Vabljeni na druženje pod toplo pomladno sonce!
KDAJ: Sobota, 10. 6. 2023 ob 12. uri,
KJE: Marina Portorož, Koželj Wines
Kaj vas čaka?
✨ Degustacija izvrstnih slovenskih vin,
✨ pestra izbira vin,
✨ kulinarični kotiček,
✨ prijetno vzdušje ob glasbeni spremljavi in še kaj.
Z nami bodo:
- Benedetič wines
- Colja
- Dar sonca,
- Erzetič,
- Jakončič,
- Piro,
- Klet brda,
- Kristančič
- Lavrenčič Estate,
- Medot Wines,
- Monterosso,
- Pra-Vino,
- Puklavec family wines,
- Radgonske gorice,
- Santomas,
- Steyer,
- Šuklje,
- Verus,
- Štoka,
- Frelih,
- Vipava 1894,
- Rossi.
Z dobro hrano nas bo razvajali Marina Portorož, Filip Fliser s Pohorsko šunko in Smash burgerji.
Vstopnina znaša 5 EUR, vanjo je vključen kozarec. Na dogodku bodo plačilno sredstvo kuponi, vsak kupon je vreden 2 EUR in se jih kupi na blagajni.
Vabljeni, da sobotno preživite v najboljši vinski družbi.
Se vidimo!
Franklin Rhubarb & Hibiscus Tonic 0,2L
Our Rhubarb Tonic Water with Hibiscus is a fragrant blend of flavours that bring sophistication to any G&T. The mixture of natural rhubarb and hibiscus flower flavours brings out both sweet and tart notes. This pink-hued tonic water brings out the best in spiced gins or ginger liqueur cocktails.
Muškatino Rose Moscato Frizz
Sparkling sweet rose wine, based on yellow muscat with a lower % alcohol (7%).We offer it chilled to 5°C, on its own as an aperitif, but it also goes well with fruit and cheese plates, grilled poultry, salads, desserts or as an addition to cocktails.