Drappier
The Drappier Champagne House manages over 110 hectares of vineyard, mainly located in the village of Urville, of which 62 are privately owned. Proximity to the vines is necessary to keep a close eye on how they evolve and interact with their environment. Because the vineyards are all local, the family has stepped up its sustainable approach to viticulture, and become certified as "organic". Since 2017, 17 hectares have already been certified organic, and a further 10 are in transition towards this certification. The whole vineyard is cultivated using sustainable viticulture practices.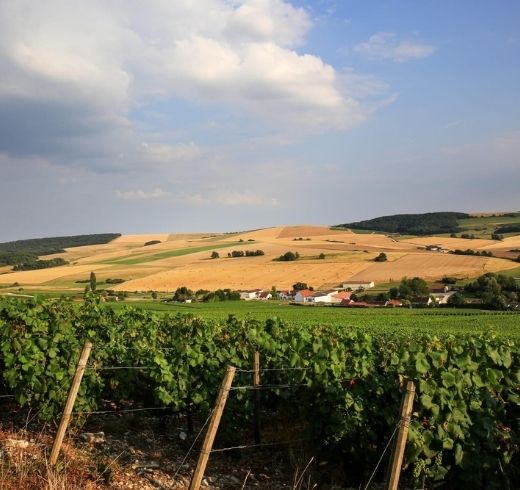 Champagne Drappier Carte d´Or Brut
France
·
Champagne / šampanija
·
The Drappier Carte d'Or expresses all the aromas of the noble grape variety Pinot Noir. This in fact constitutes at least 80% of the blend. A red grape producing white juice, it is sought after not only for its structure but also for its very characteristic fine notes of red fruits.With a very high proportion of Pinot Noir one is savouring what is nearly a Blanc de Noirs. A Champagne of great aromatic richness. The taste begins with stone fruits such as white vineyard peaches. A spicy note emerges in a powerful and complexmouthfeel. A vinous Champagne of grand complexity, with a characteristic touch of quince jelly.