Jermann
Jermann is a story of passion that begins way back in time. It was the 18th century when Anton Jerman left his home village nestled between the borders of Austria and Slovenia to set roots in Friuli. Quality year upon year, innovation, deep pride in his heritage and respect for his family and for Anton the old patriarch guide Silvio Jermann as he, with full concentration on the results, follows his dreams to leave a lasting mark in the world of wine. Today, their estate includes 170 hectares of prime vineyards and 20 of arable crops for a total of 200 hectares combined. But behind the glamour of wines, which are well recognised worldwide, there is an intimate relationship with the land and a deep commitment to produce unique, award-winning wines.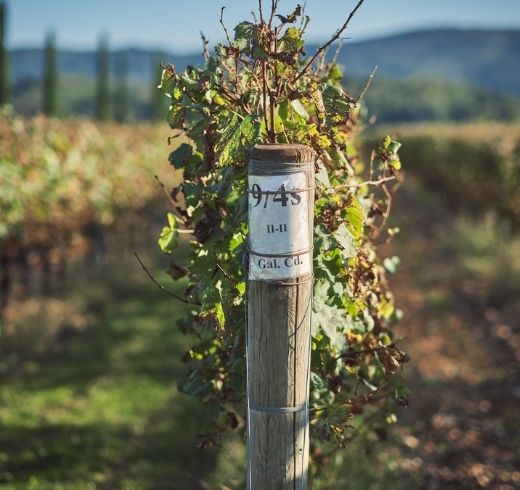 Pinot Grigio
Italy
·
Friuli-venezia giulia
·
White wine
·
Dry wine
·
2022
·
Pinot Grigio from Pinot Grigio grapes, fermented as a white wine. It has an intense straw-yellow colour; its aroma is intense, full and fruity, with excellent persistence. Its taste is dry, velvety, and particularly well-orchestrated for its full body.To be paired with fish soups, chargrilled seafood and various dishes based on field mushrooms and porcini mushrooms. This wine is wonderful with squid ink lasagnette pasta and crayfish sauce.
W… Dreams…
Italy
·
Friuli-venezia giulia
·
White wine
·
Dry wine
·
2020
·
"…Dreams…" from Chardonnay grapes. It has a sparkling straw-yellow colour. To the nose it offers charm and complexity, with aromas of rare elegance and refinement. Exotic hints of ripened fruit, melted butter, vanilla and pastry prevail. In the mouth it keeps all the promises made to the nose, follows through on them, and embellishes them with gentle flavours and aromatic nuances that are fresh and persistent.
Red angel (Pinot Nero)
Italy
·
Friuli-venezia giulia
·
Red wine
·
Dry wine
·
2020
·
It has a fine ruby red colour. Its aroma is heady, well-orchestrated, and slightly herbaceous. The Pinot Nero variety stands out with elegant finesse. Its taste is delicate, elegant, and full-bodied, and it is slightly sweet and balanced.To be paired with central European dishes and with oven-baked fish dishes. Its delicacy means it is highly appreciated with white truffle dishes.