Kartuzija Pleterje
The Pleterje Charterhouse Wine Cellar is one of the oldest in Slovenia, as it was built more than 600 years ago. At the beginning of the 20th century, the restored Pleterje Carthusian monastery was settled by the monks from France, who brought with them rich viticultural and cellaring knowledge. The basic wine of the Pleterje Cellar has always been cviček, which means that the French monks respected the tradition of local winegrowers. Today, they continue with the tradition but they also produce top-quality varietal wines, predicate wines and sparkling wine. They are sold under the Pleter brand, recognisable both in Slovenia and in the countries where the visitors of the Carthusian monastery come from.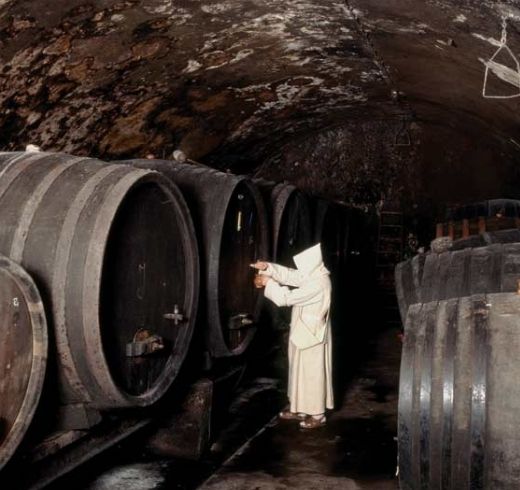 Cviček 0,75
Red wine
·
Dry wine
·
2021
·
Reddish, light, drinkable, fresh. Fruity, like small berries, particularly raspberry. The elegant acid and low level of alcohol provide for its freshness and drinkability.
Modra frankinja
Red wine
·
Dry wine
·
2020
·
Intense ruby red color with light brick shades.They are mainly reminiscent of toast and spices and the crust of bread.Full, harmonious, tannins are sweet, nicely ripe.