Marques De Murieta
Marqués de Murrieta is the oldest family-owned winery based in Rioja, concentrating exclusively on the production of premium Reserva and Gran Reserva wines since 1852. With a vision of innovation and respect for tradition, Marqués de Murrieta is rooted in strong, historical fundamentals that shape the vision and philosophy of this iconic Spanish brand. Marqués de Murrieta is a way of living.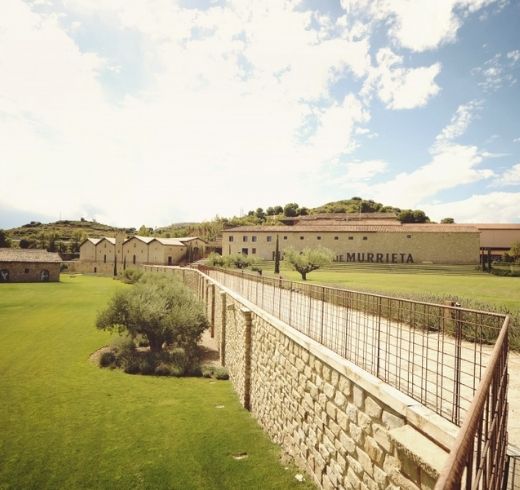 Marques de Murrieta RESERVA 2018
Red wine
·
Dry wine
·
2018
·
It shows a great range of well-defined aromas of ripe red fruit, with hints of dried violets, red pepper, thyme and graphite. On the palate, it is vigorous, extraordinarily expressive and rounded, with great fruitiness and long finish.Goes well with baked red snapper with grilled vegetables, white wine, apple, lime and rosemary; Cameros truffle with mushrooms, and cabbage with extra virgin olive oil; Milk-fed lamb chops with buttermilk, asparagus and red wine; Suckling pig confit with its crunchy skin and caramelized apple.This is a red wine with a balanced aging of 2 years in new and partly new barrels made of American oak and a year and a half in a bottle. The result is an elegant wine that combines complexity and finesse, summarizing the best features of Spanish identity and topicality.
Capellania Reserva
White wine
·
Dry wine
·
2017
·
The wine has a brilliant straw colour, ripe white fruit aromas stand out in the nose, Golden apple, conference pear, hints of butter and glances of citric, fennel and smoked aromas. Balanced in the mouth with texture, fresh acidity and a long, sustained finish.
Castillo Ygay Gran Reserva Especial 2010
Red wine
·
Dry wine
·
2010
·
The result of many years of experience, a renowned historic label. An icon of the Rioja Grandes Reservas of total quality and excellence. Exclusively produced with the best years of our best single vineyard, matured for two and a half years in American oak barrels and three years in bottle that give this wine a new depth, complexity and vivacity. Living legend of Rioja which has survived three centuries, destined to break records for its surprising vivacity of intense cherry colour which gives an amazing complexity. Its nose exhibits an aromatic intensity which seduces us with its red fruits, floral notes of truffles, incense and spicy touches. It caresses the palate with a satin texture. A Gran Reserva that shows strength, elegant bouquet, fruity intensity and impeccable balance.