Vicente Gandia
Since 1885, Vicente Gandia has been making a wide range of high quality wines. They are the largest winery of the "Comunidad Valenciana". They are devoted to building a winery with a solid philosophy and an essence of its own. Vicente Gandia's seal assures in all of their products these common features: high quality, affordable prices, stability from one harvest to another. Wines that transmit elegance, complexity, softness and balance.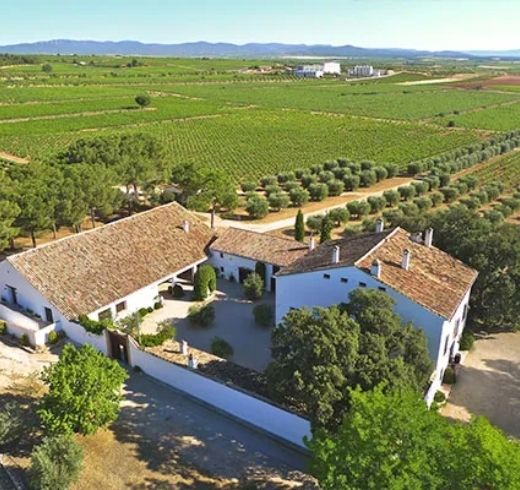 Tempranillo MAR
Red wine
·
Dry wine
·
2019
·
Finca del Mar attributes its quality to the influence of the Mediterranean climate, using the finest Tempranillo grapes that the region can produce. It has a rich, dark cherry colour and a bouquet which offers delicate complexity with aromas of cassis and vanilla. Smooth and rounded with a well-balanced acidity and long finish.Medals / Awards:5 stars – Best Value for Money - Best Buy - Peñín Guide (Spain)Gold Medal -Berliner Wein Trophy (Germany)Gold Medal - Sakura Japan Women's wine Awards (Japan)90 Points - Semana Vitivinícola (Spain)
Generacio uno
Red wine
·
Dry wine
·
2015
·
A wine of intense, dark cherry colour. Very balanced bouquet, revealing aromas of wild red fruit, blackberry and forest, with very well balanced toasted oak undertones. Pleasant but intense assault with liquorice notes that linger in the aftertaste. Rounded and with no edges.
Red shoes Petit Verdot
Red wine
·
Dry wine
·
2018
·
Con un Par (with a pair) of friends, with a pair of conversations, with a pair of glances…whatever the excuse, this is a fantastic wine to enjoy. Medium intensity with a reddish blue tones both alive and brilliant. The wine shows aromas of candied red fruits with refreshing notes and spices. The mouth feel is intense and with a big personality. A very well structured, smooth and fresh wine. A long persistent finish and very enjoyable.