Vinarija Čitluk
The Čitluk Winery is the biggest winery in Bosnia and Herzegovina with a keeping and production capacity of 110,000 hectolitres. The winery owns over 300 hectares of its own vineyards, consisting mainly of žilavka and blatina varieties, while the most recent ones produce two of the most famous world cultivars, chardonnay and cabernet sauvignon. Hercegovinavino d.o.o. Mostar, the strategic partner of the Čitluk Winery, owns 100 hectares of vineyards that grow mainly blatina, žilavka and vranac varieties. The overall quantity of grapes from these vineyards is turned into wine in the cellar of the Čitluk Winery with the latest winemaking technology.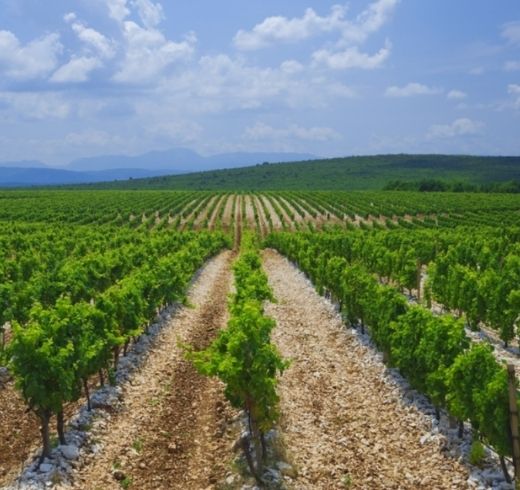 Vranac
Red wine
·
Dry wine
·
2019
·
Ruby red with a hint of purple. It shows freshness on the nose, spicy tones with a lot of fruitiness.The taste is fresh, lively, mineral and rounded. The tannins are smooth and pleasant.
Žilavka Mostar
White wine
·
Dry wine
·
2021
·
Of a crystal clear green and yellow colour, with the varietal bouquet, of balanced alcohol and acid, extrat.
Blatina
Red wine
·
Dry wine
·
2020
·
Dark and compact living and glowing ruby color with garnet reflection, but at some impressive consistency. On the nose it opens gradually, plenty of spicy tone. Noble, nicely developed, typical of the deep and warm lasting aroma, fruity and spicy character. In the background, except discreetly expressed in tones of dried tobacco recognize the aromas of ripe plums, grapes, figs, marmalade of dark berry fruit, a trace occurs vanilla, carob, roasted almonds and chocolate. The taste is very attractive, soft, rounded and smooth.