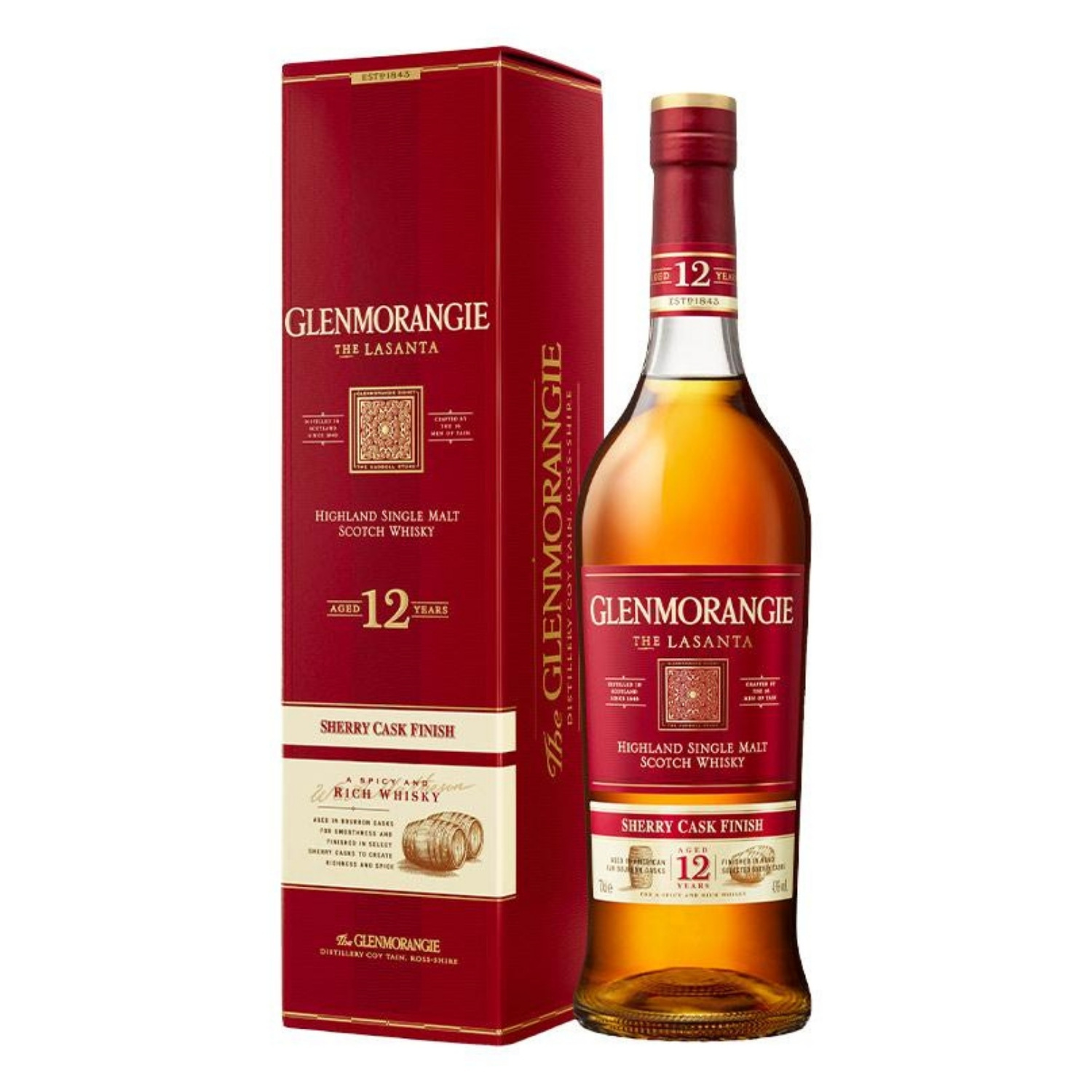 Whiskey Glenmorangien Lasanta
Glenmorangie's Lasanta is aged for 12 years, and is finished in a combination of oloroso and Pedro Ximenez sherry casks and is said to mean 'warmth and passion' in Gaelic.
Delivery time: 2-4 working days
Dolg opis
Lasanta Glenmorangie is a delicate and fruity spirit. It is matured in bourbon and sherry casks for 12 years, transforming it into a mouth-watering odyssey bursting with rich spiciness and sun-drenched sweetness. It radiates with raisins, honeycomb and chocolate-covered hazelnuts lightened by cinnamon breezes. Plum and baking spice supported by milk chocolate raisin, caramel and toasty oak on the nose. Palate has a dash of tart raspberry coulis leads into a generous helping of sherried dried fruit, with orange marmalade, toasted nuts and berry jam. Sweeter notes of brown sugar and cereal notes appear. Finish is silky and long, with oily orange peel, cinnamon and hazelnut praline, rounded off by bitter dark chocolate.
Ratings and comments
Rating: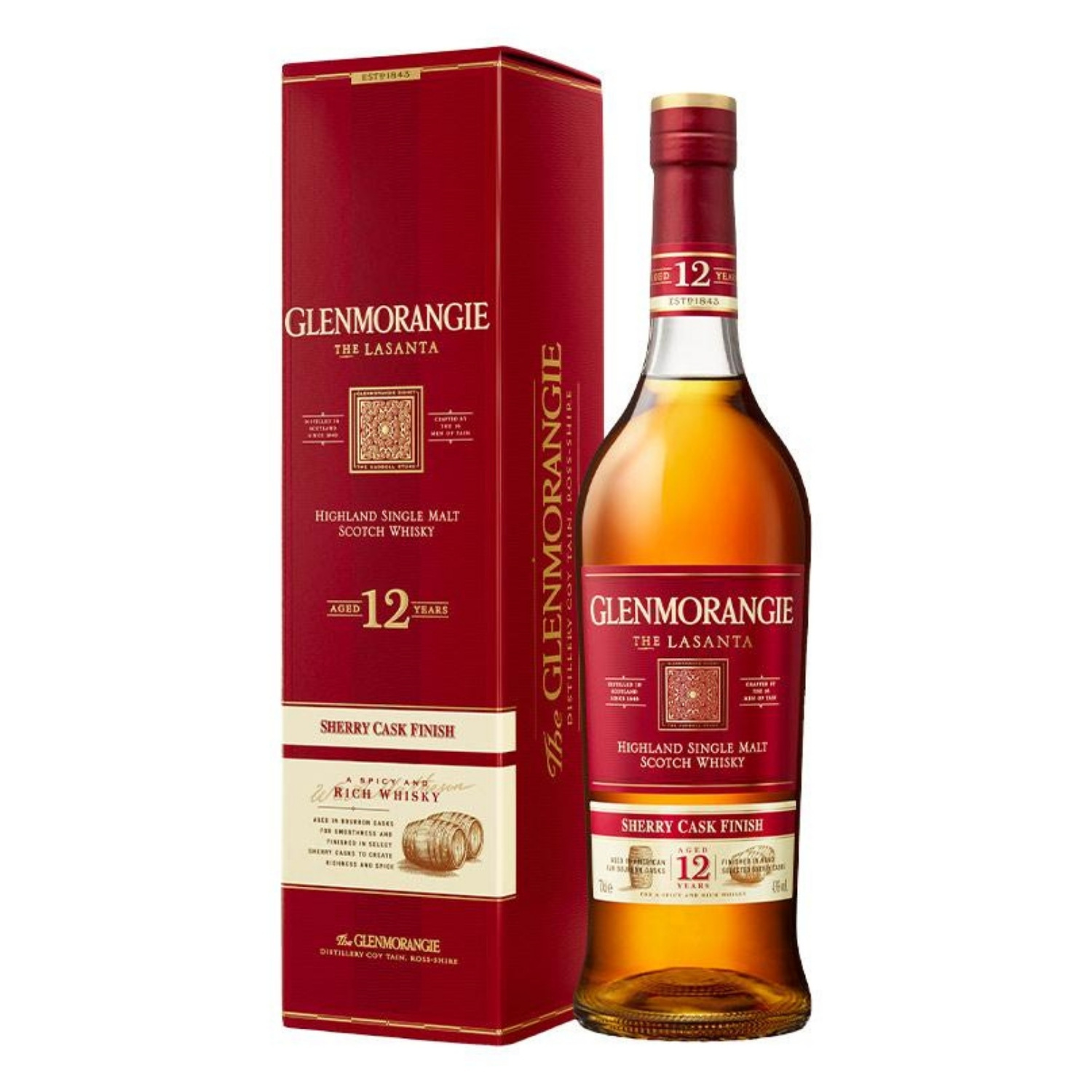 Whiskey Glenmorangien Lasanta
€48.19