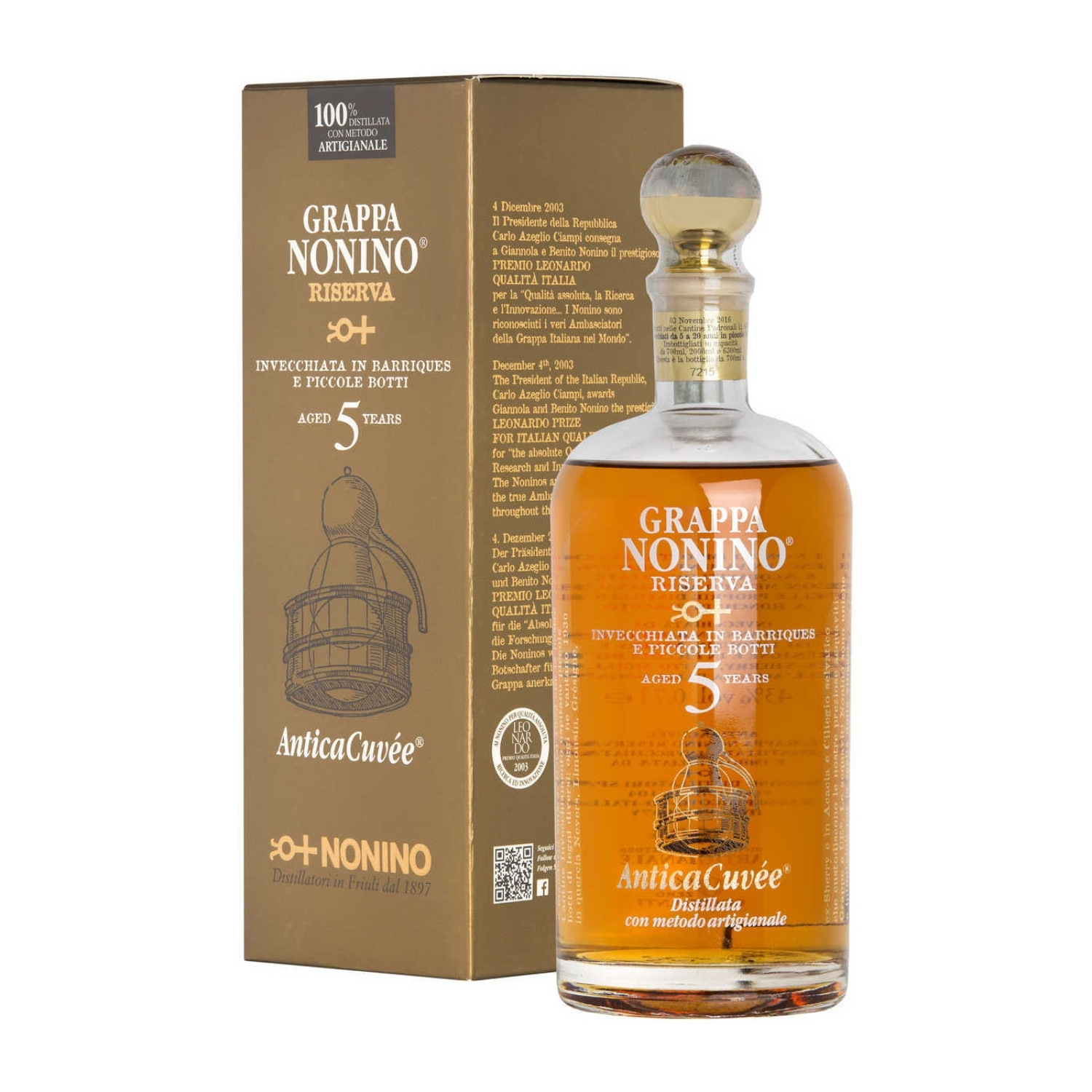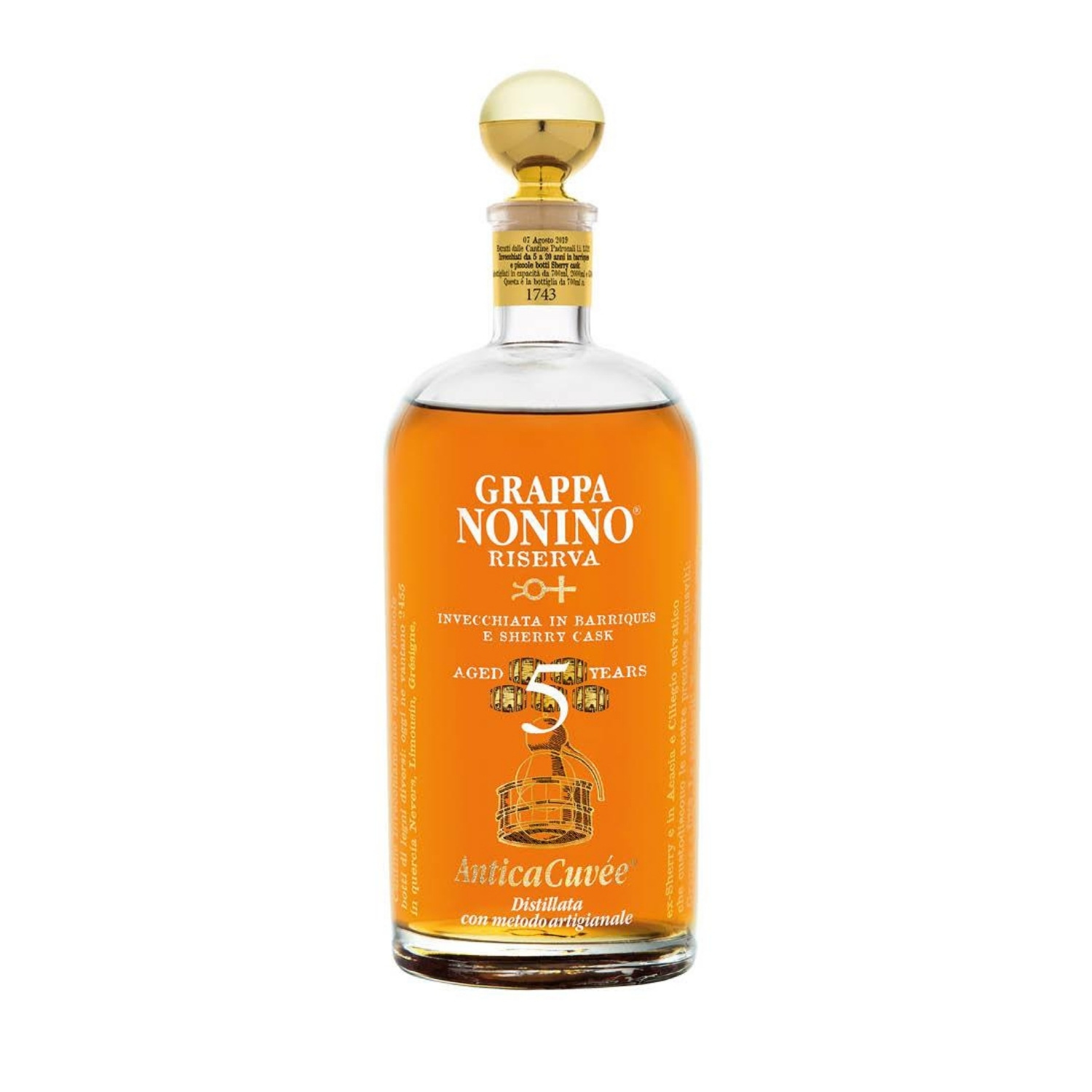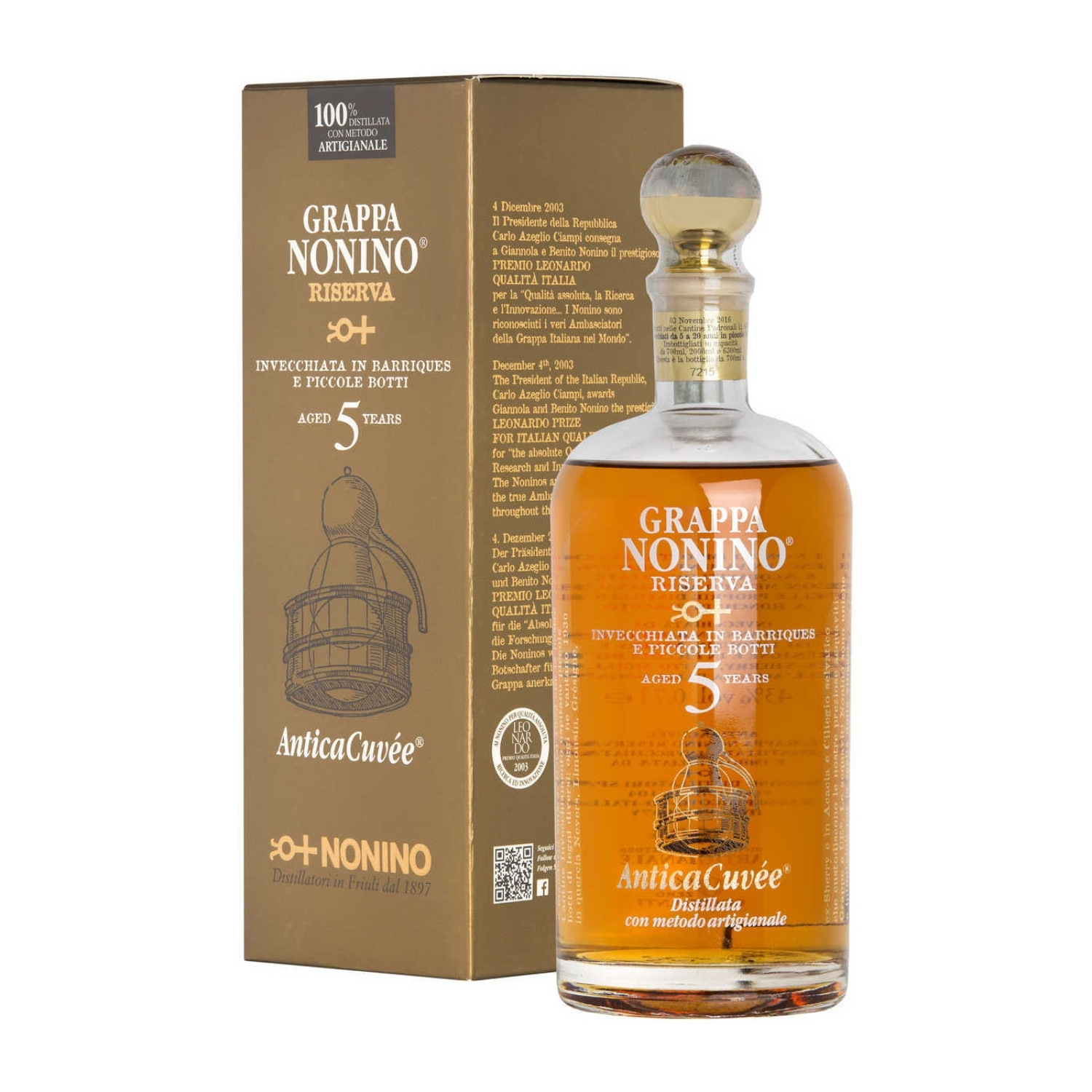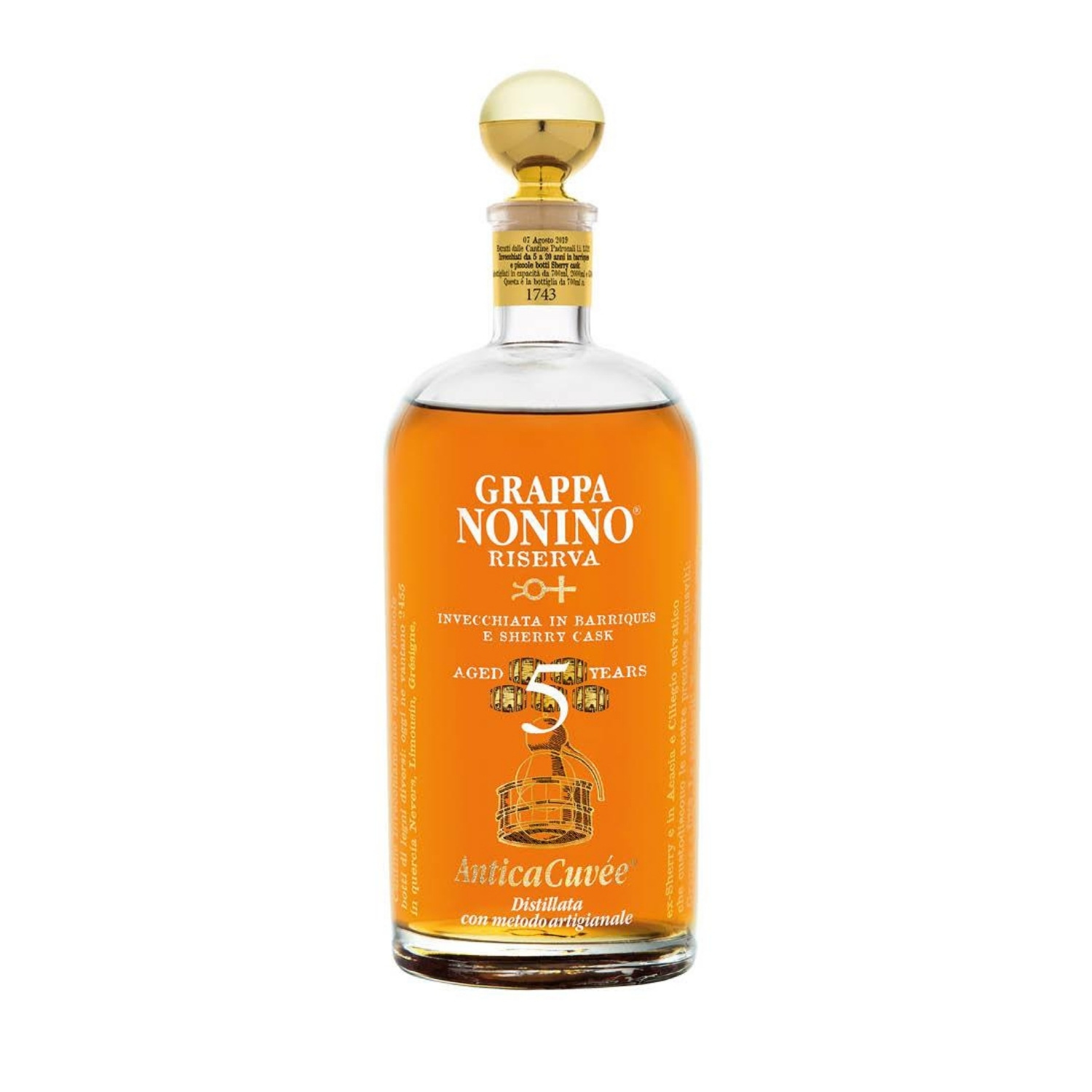 Nonino Grappa Antica Cuvee Riserva 5Y
Warm, velvety and persistent.
Delivery time: 2-4 working days
Dolg opis

PRIMARY PRODUCT
Precious selected pomace, harvested fresh and soft.


ARTISANAL DISTILLATION
Discontinuous with head and tail cutting, in copper steam stills.


NATURAL AGING
From 5 to 20 years in barriques and small casks. 0% color additives.


TASTE SENTATION
It should be served at room temperature in a wide balloon type glass.


TASTING
Warm, velvety and persistent.

Pipette and stand is not included in the price.
Ratings and comments
Rating: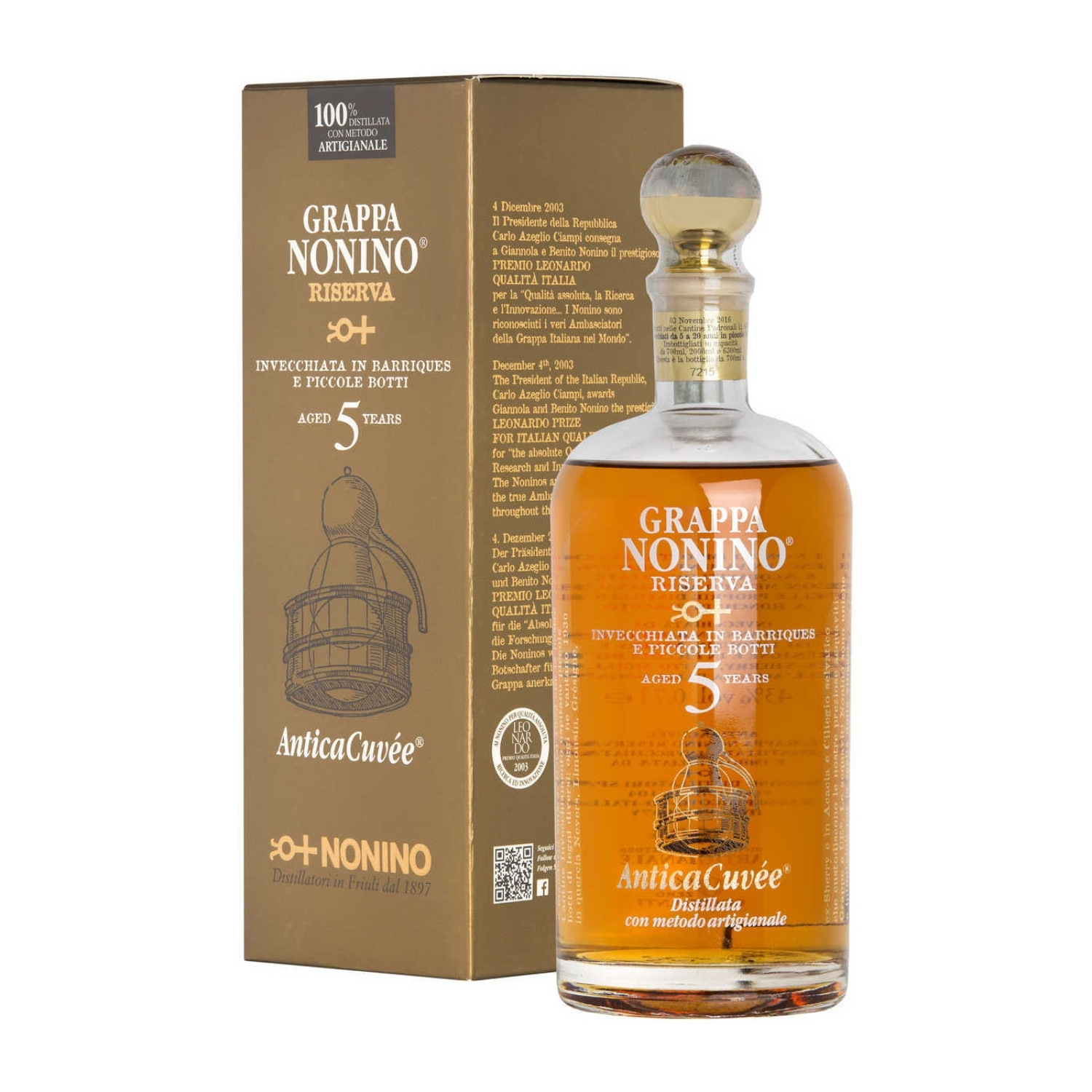 Nonino Grappa Antica Cuvee Riserva 5Y
€57.50