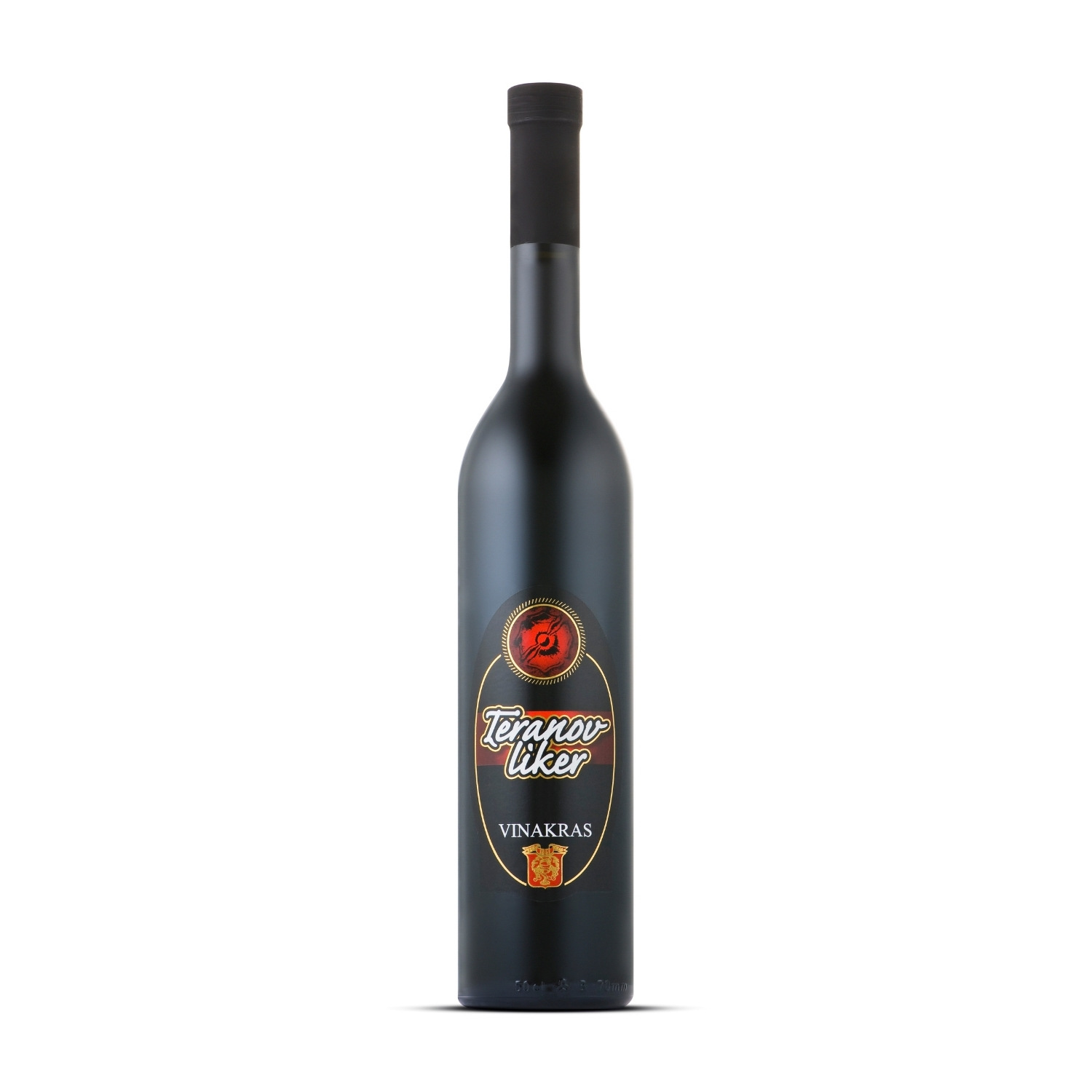 Fruity – sweet taste and the freshness of teran. Teranov liqueur PTP is best tasted with seasonal strudels, blueberry pie, strawberry cake, and other desserts with forest fruits.
Delivery time: 2-4 working days
Dolg opis
Teranov liker PTP (Teran liqueur PTD) is a flavoured wine prepared from Teran wine according to the Karst recipe. Its pleasant aroma, reminiscent of forest fruits, together with the intense dark red colour and residual sugar give full body to the liqueur. Teran liqueur PTD is the perfect choice for the special sweet moments in life.
Color
Intense dark red colour with tints of violet
Nose
Bouquet remins us of orange, cinnamon, cloves, blackberries, raspberries, vanilla
Taste
Fruity – sweet taste and the freshness of teran
Sortni sestav
100% refosco
Food pairing
Teranov liqueur PTP is best tasted with seasonal strudels, blueberry pie, strawberry cake, and other desserts with forest fruits
Ratings and comments
Rating: