Batič
The first Batič wines were born in the 16th century, shaped into being by the experienced hands of the monks of the Batič estate in Šempas. The estate has changed considerably since then, but the legacy of the once-proud monks of the estate is the knowledge and tradition of high-quality wine production that has been passed down from generation to generation for over 400 years. The Batič estate covers 19 hectares of vineyards planted in selected Vipava locations. Today, despite social modernism, the vineyards are cultivated ecologically and biodynamically, as they were in the times of the previous generations of the Batič family.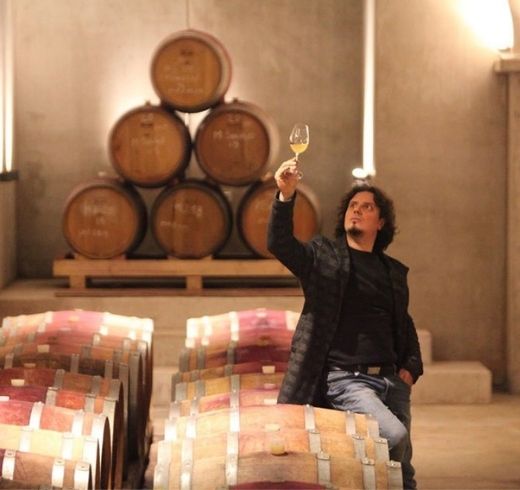 Angel belo 2021
Slovenia
·
Vipavska dolina
·
White wine
·
Dry wine
·
2021
·
Hay-coloured, appears shiny, steady. The aromas of exotic fruit, mown grass and herbs prevail. It will surprise you with its fullness and harmony inside your mouth. A long, creamy aftertaste, which rounds up the entire image of the wine nicely.
Sivi pinot selekcija
Slovenia
·
Vipavska dolina
·
White wine
·
Dry wine
·
2021
·
Medium intense straw. Harmonious scents of very ripe citrus fruits accompanied with wood smoke scent, all nicely intertwined in the wine's structure.If the bottle is opened at least two hours before serving, herbal essences prevail.leasant, warm and harmonious in the mouth, Batič Pinot Gris 06 rewards with an artful display of freshness and full taste. Intense extract and mineral taste.The warmth of the wine is nicely incorporated into the structure. The typical character of Pinot Gris is present, the finish is long.
Cabernet franc
Slovenia
·
Vipavska dolina
·
Red wine
·
Dry wine
·
2020
·
Deep ruby colour.Pure herbal notes prevailing, with tones of forest fruit (black raspberry) and pepper. Notes of smoke and leather coming from the background. The scent-anticipated story continues in the mouth. The wine is in perfect harmony, elegant. A distinct presence of herbal notes. The tannins are quite soft. Followed by a long, fuity finish, Cabernet Franc is clearly an elegant Batič wine.