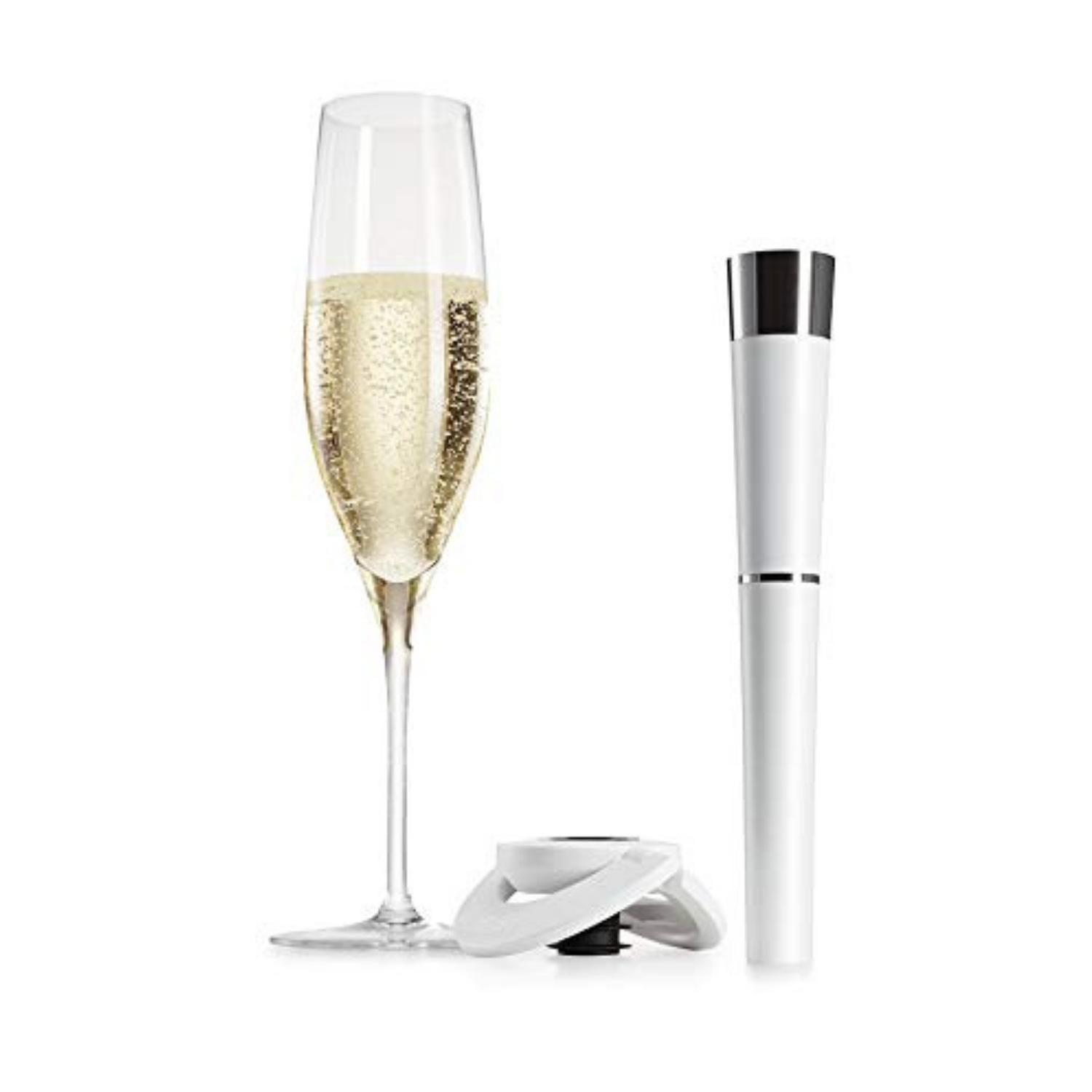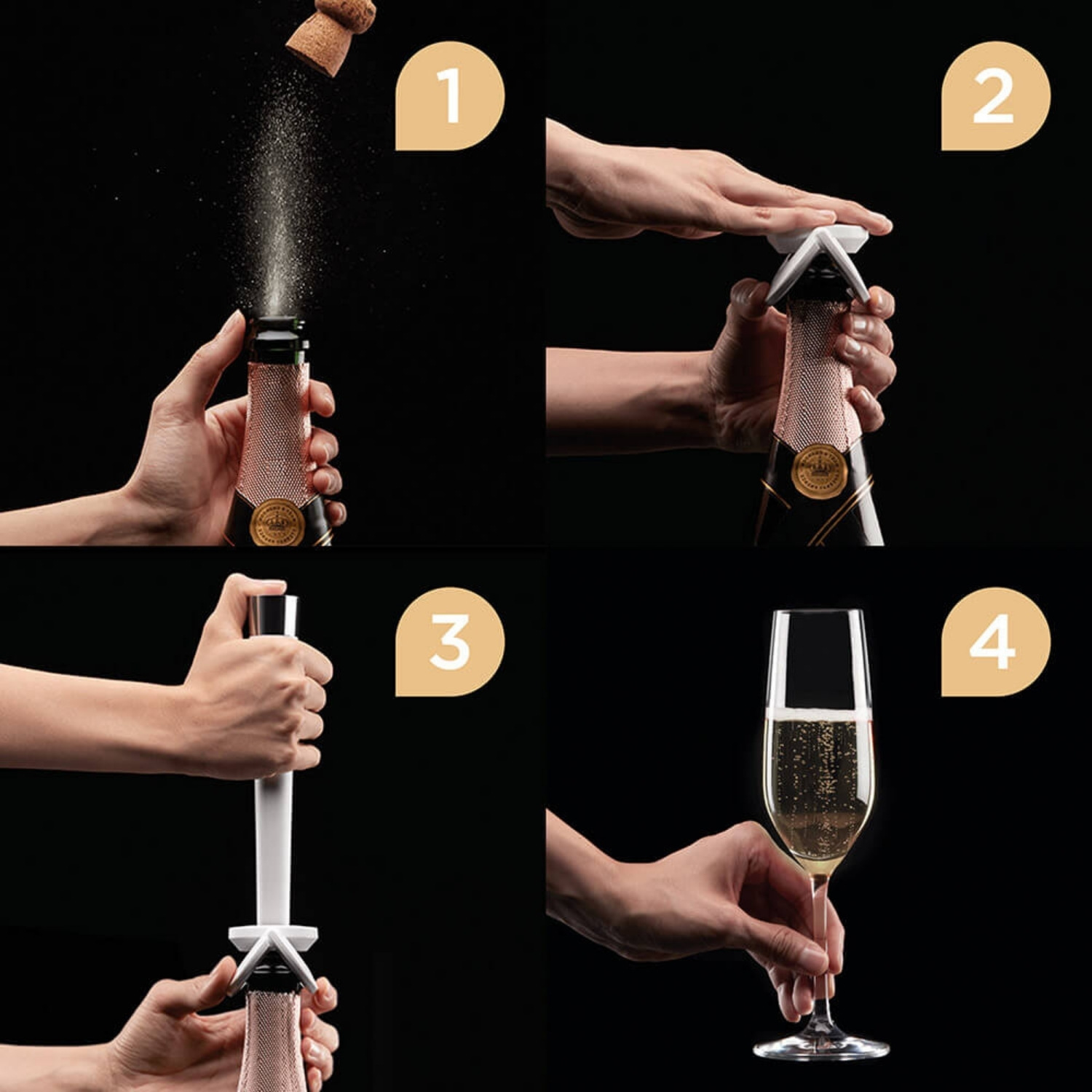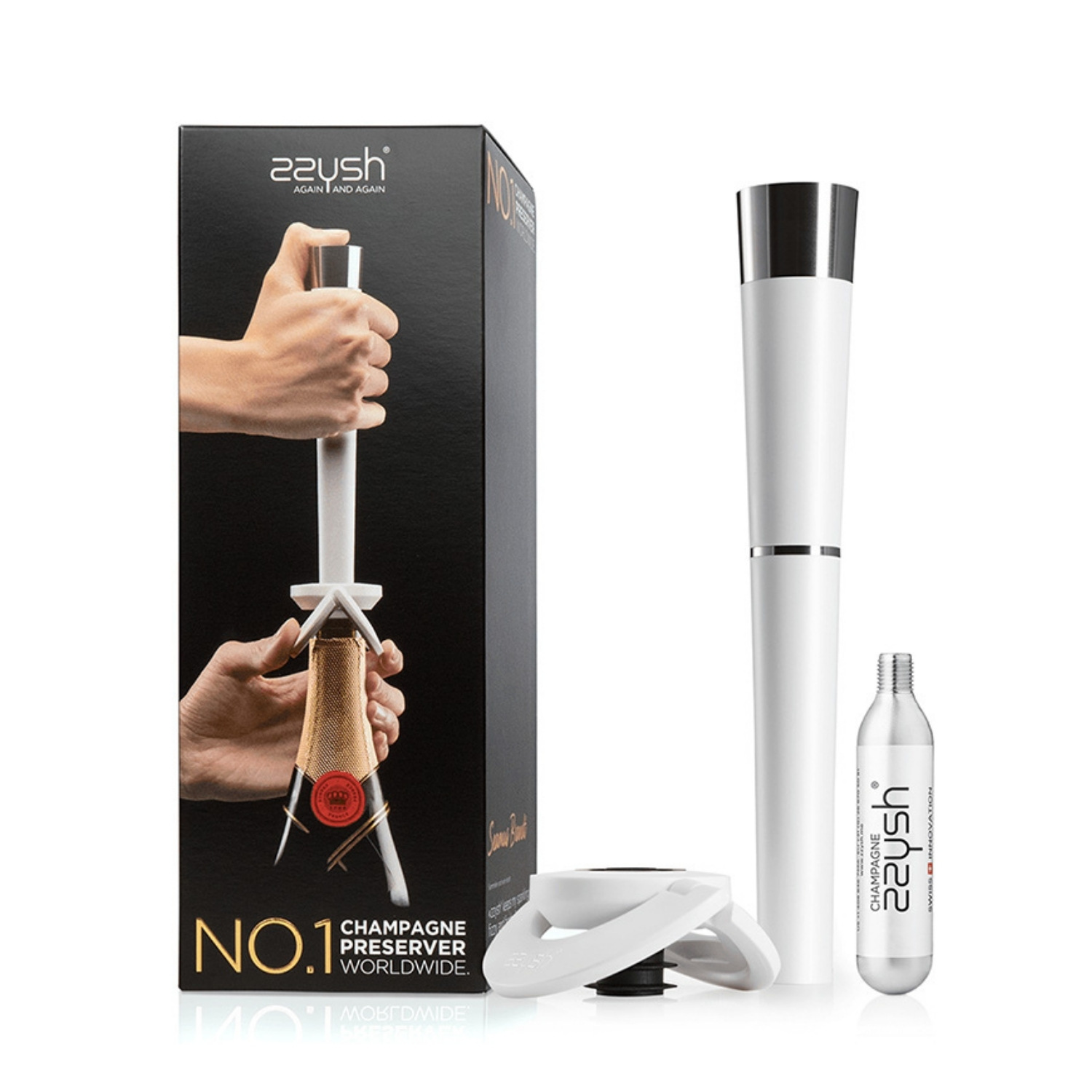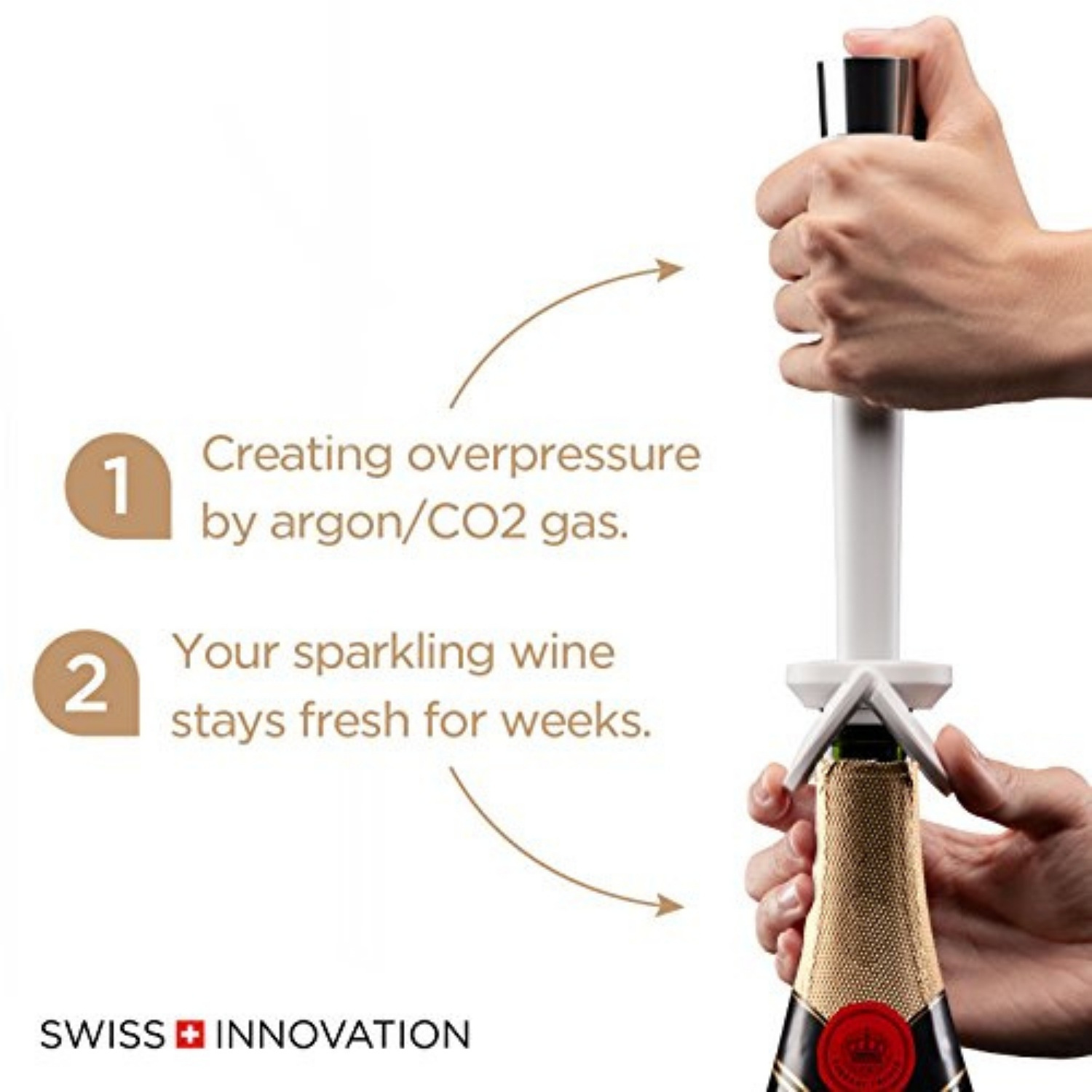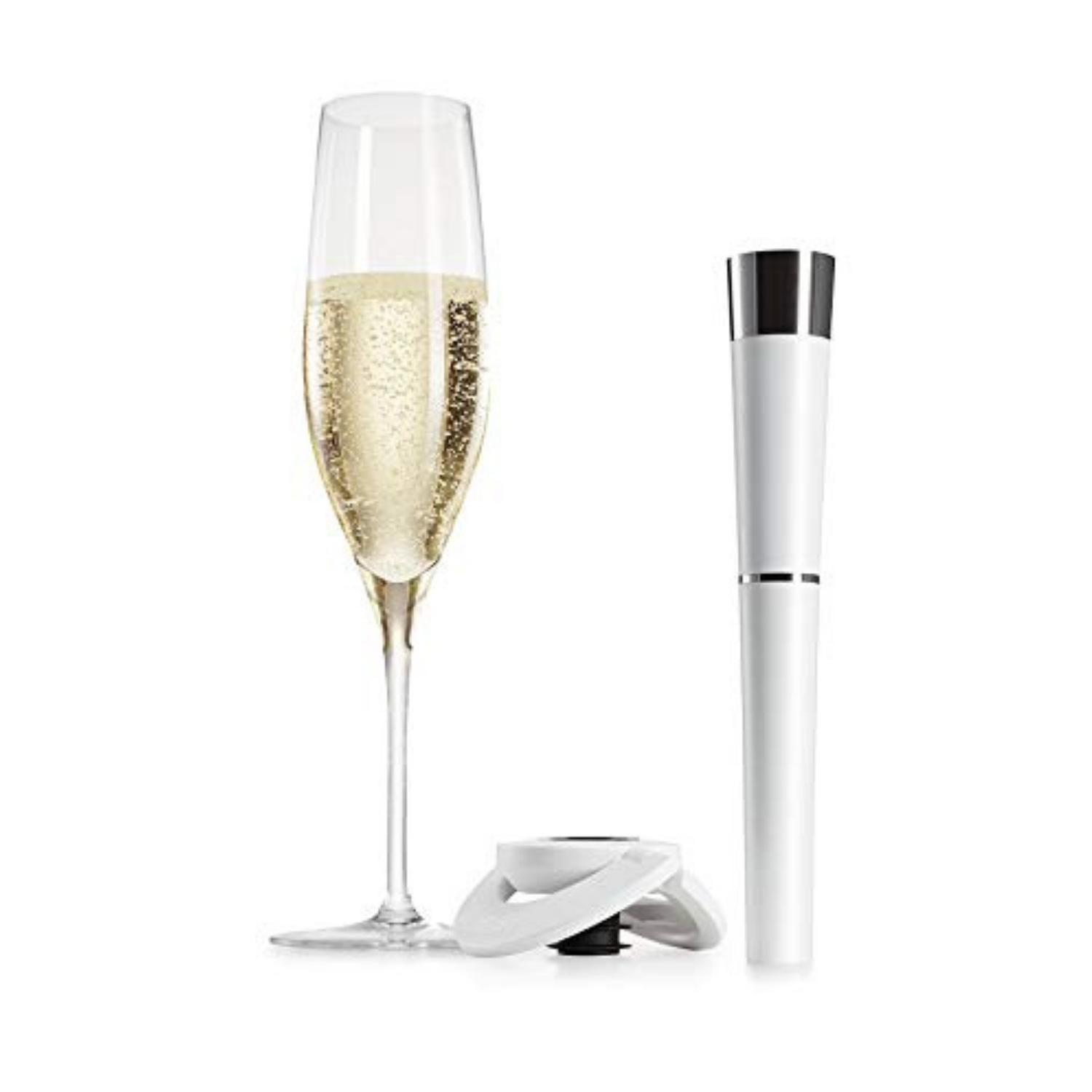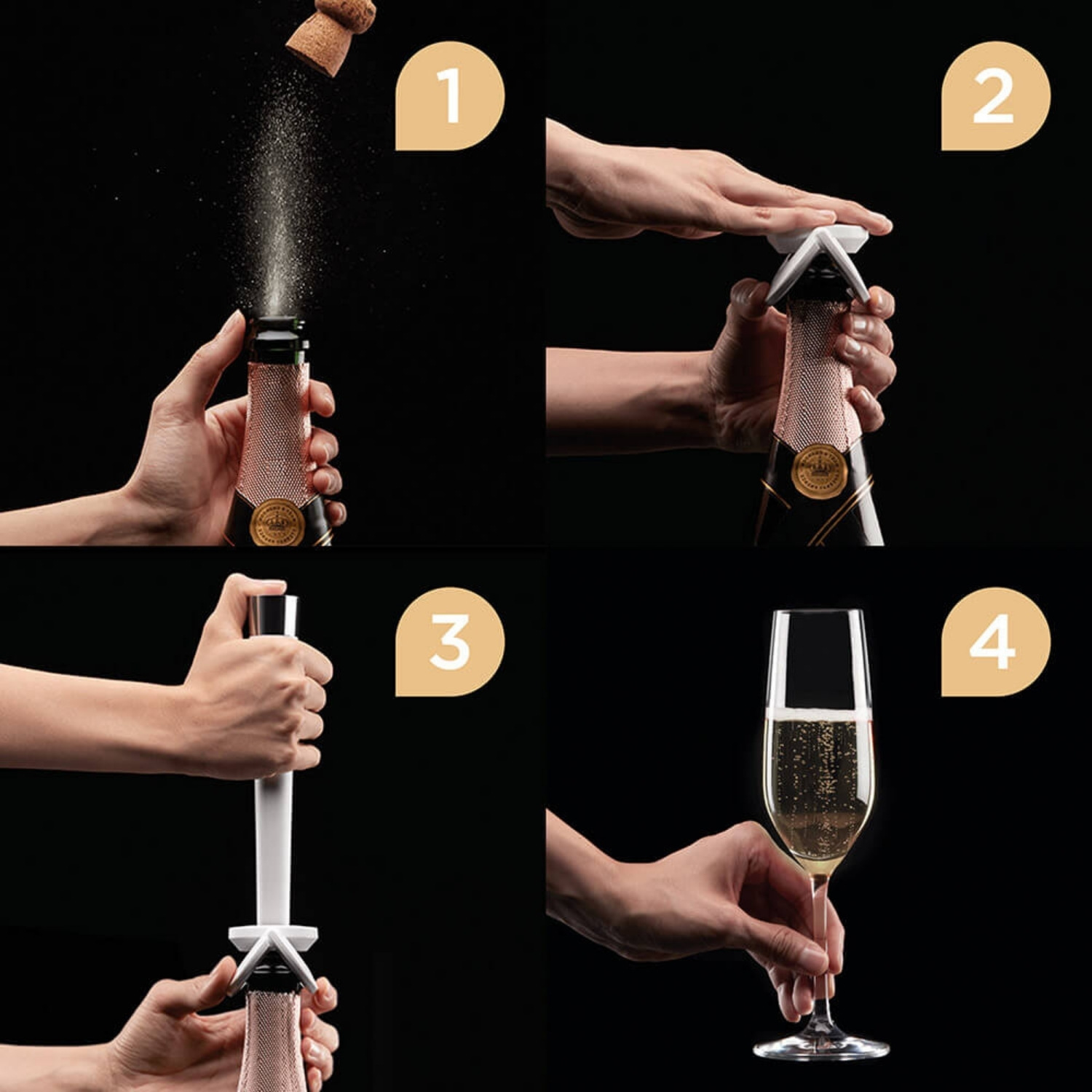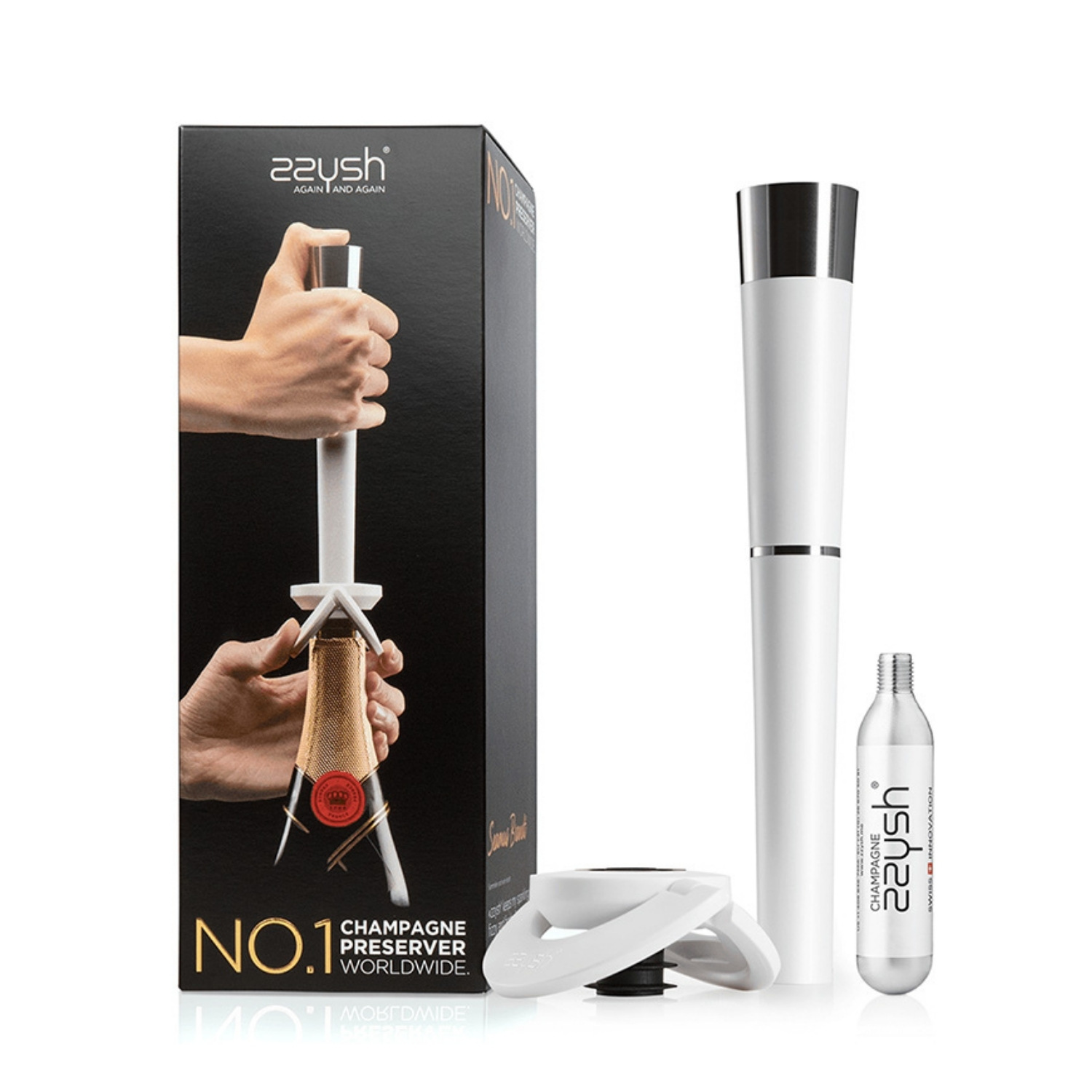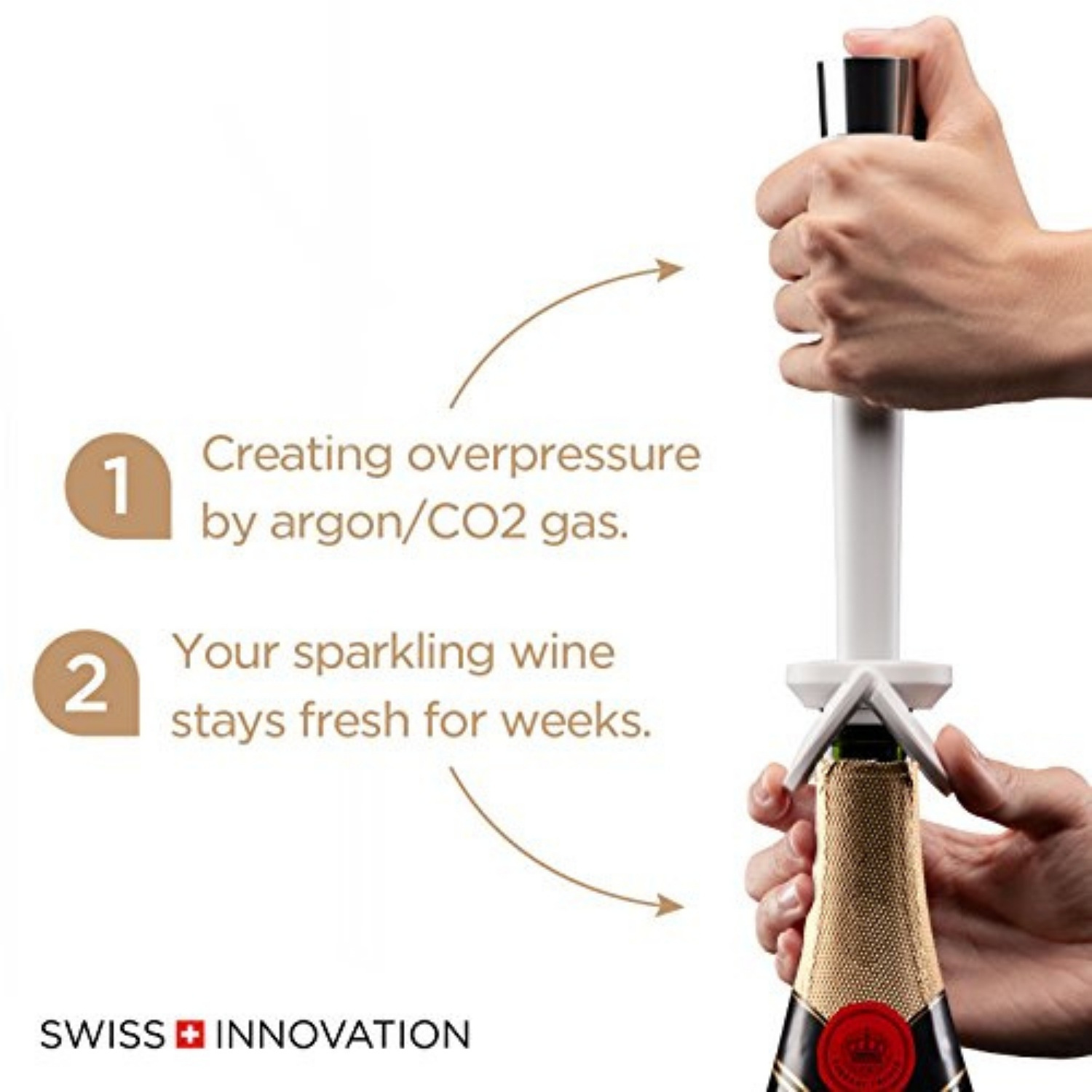 zzysh Champagne Preserver
Champagne Preserver and Champagne Stopper by zzysh - Argon Gas/CO2 Champagne Saver – The Most Effective Way to Keep Sparkling Wine Fresh After it is Opened.
Delivery time: 2-4 working days
Dolg opis
PRESERVE YOUR SPARKLING WINE – Highly effective sparkling wine saver that keeps natural flavor and fizz for weeks.

ARGON/CO2 CHAMPAGNE PRESERVER – Using 100% food-grade argon/CO2 gas cartridges, zzysh Champagne pressurizes an opened bottle and protects it perfectly from oxidation. Each cartridge can preserve up to four bottles.

SWISS INNOVATION – A smart, compact and portable Swiss design that allows you to enjoy sparkling wine by the glass while keeping the rest fresh.

EASY APPLICATION – Simply seal any sparkling wine bottle with the stopper, attach the hand piece and press down for 3-5 seconds.

A PERFECT GIFT FOR CHAMPAGNE LOVERS – Impress with a stylish and easy-to-use sparkling wine accessory.
Ratings and comments
Rating: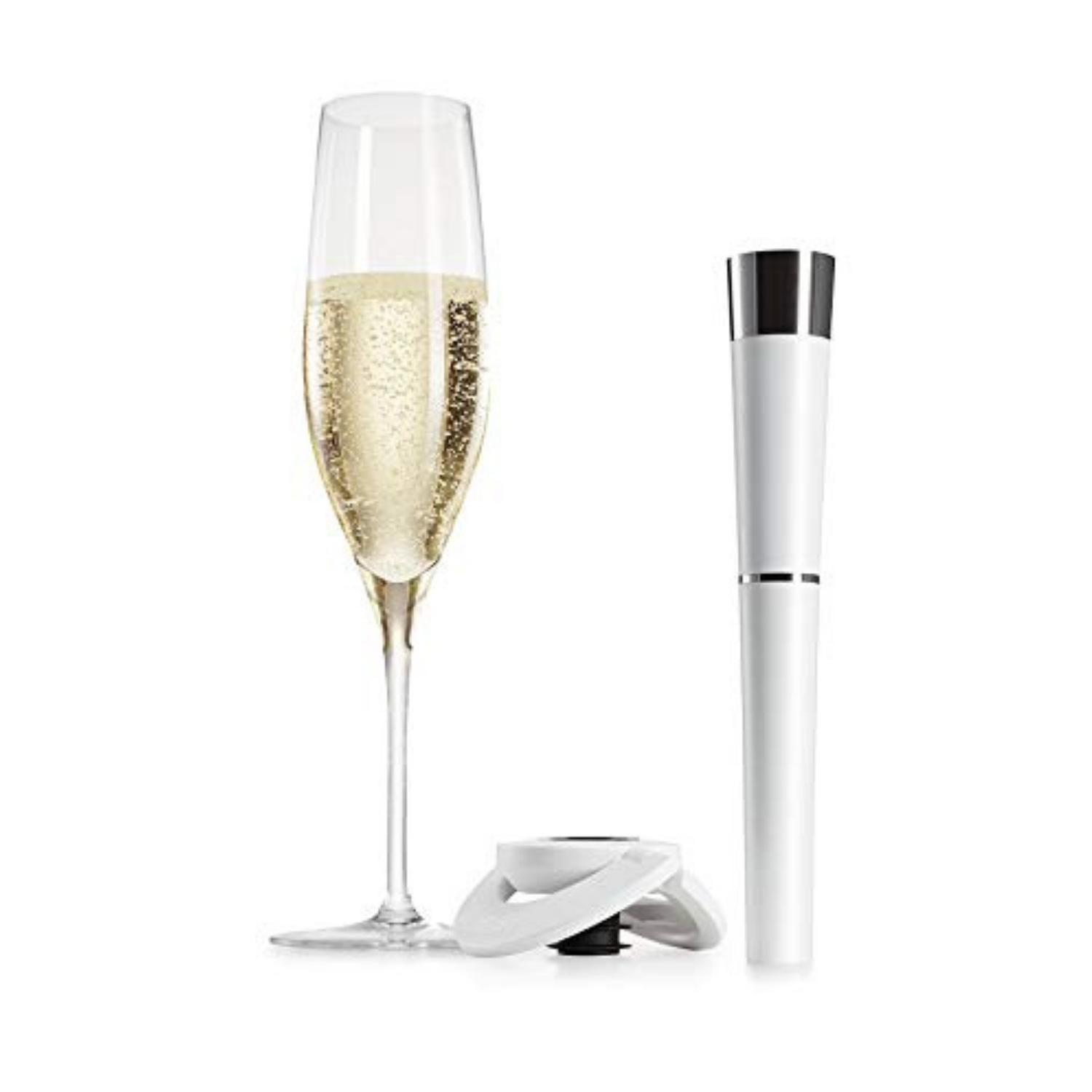 zzysh Champagne Preserver
€79.90