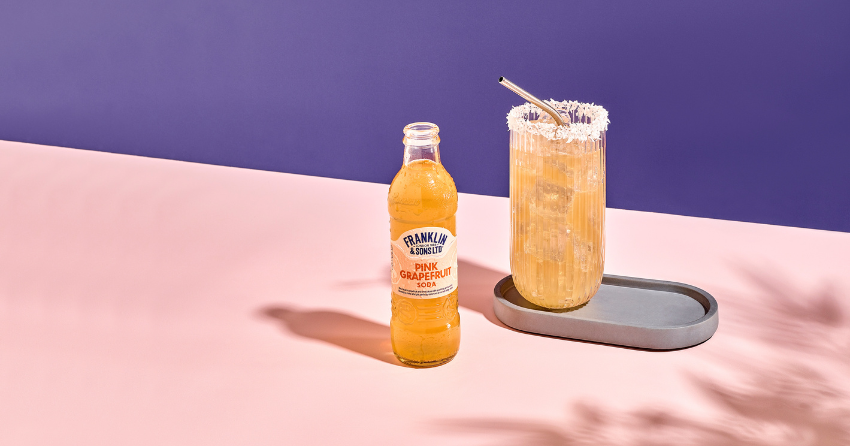 Pripravite si okusen Teranino Spritz.
Potrebujete:
50 ml Teranino Rossi
20 ml svežega limetinega soka
100 ml Franklin Pink Grapefruit & Lime Sode
Kozarec za vino do vrha napolnite z ledom. Vse sestavine nalijte po vrstnem redu ter nežno premešajte.
Kozarec okrasite s svežo ali dehidrirano limeto.
Enostavno, kajne?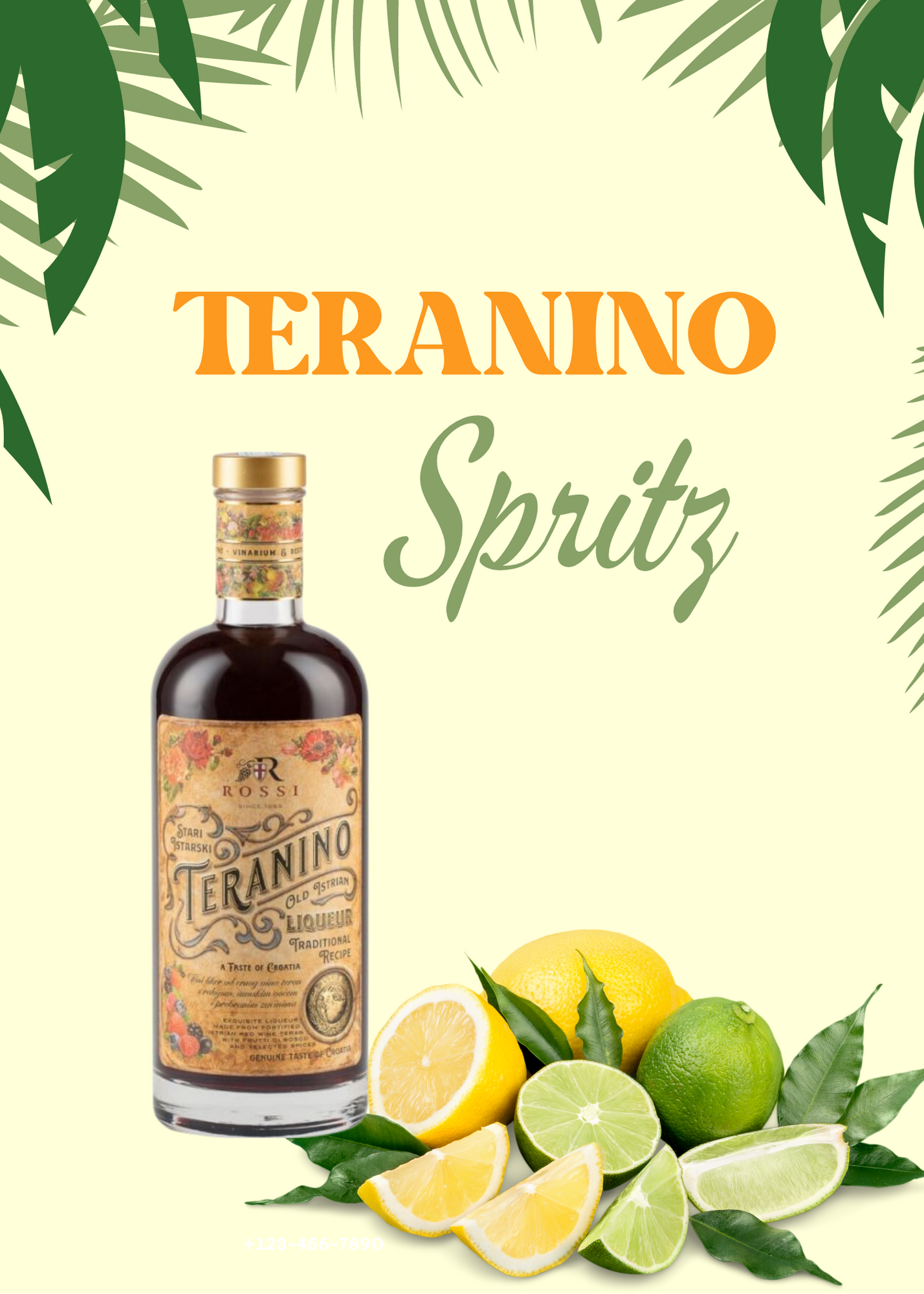 Teranino
Croatia
·
Croatia istra
·
Teranino of the Rossi family is a fine liqueur made from indigenous Istrian Teran grape variety enriched with maceration of wild fruit and selected condiments. On the nose and on the palate this fortified wine is imbued with notes of blueberry, wild and citrus fruits with a light sweet aftertaste of cinnamon and clove. Very light and easy to drink liqueur.The suggested serving temperature is 10 – 12°C. It should be served chilled and neat, no ice. Goes well in a combination with chocolate desserts or wild berry desserts or as a digestive after a rich meal.