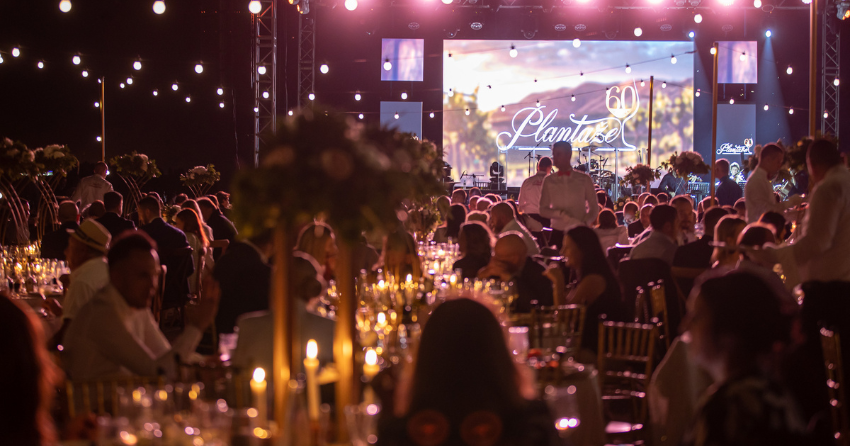 Vinska klet 13.jul – Plantaže je točno 60 let nazaj zasadila prvo vinsko trto na Ćemovskem polju.
Danes Plantaže predstavljajo sodobno podjetje, znano po avtohtonih sortah kot sta Vranac in Krstač.
Njihova vina vedno izstopajo, izvažajo pa jih v več kot 44 držav po vsem svetu. Pred časom smo v Hiši dobrih vin Koželj postali njihovi zastopniki.
S klikom na spodnjo sliko si lahko ogledate dogajanje povzeto v videu.
Na prvi vikend v septembru smo imeli priložnost praznovati skupaj z njimi kar dva pomembna jubileja – 60 let od ustanovitve podjetja in 30 let vina Vranac Pro Corde. Praznovanje je potekalo v največjem vinogradu v Evropi. Izjemno vzdušje, gostoljubnost in edinstvena lokacija so nas očarali.
S slavnostnim govorom sta nas pozdravila izvršni direktor podjetja Igor Čađenović ter predsednik odbora direktorjev Nebojša Vuksanović. Nagovoril pa nas je tudi črnogorski predsednik Jakov Milatović.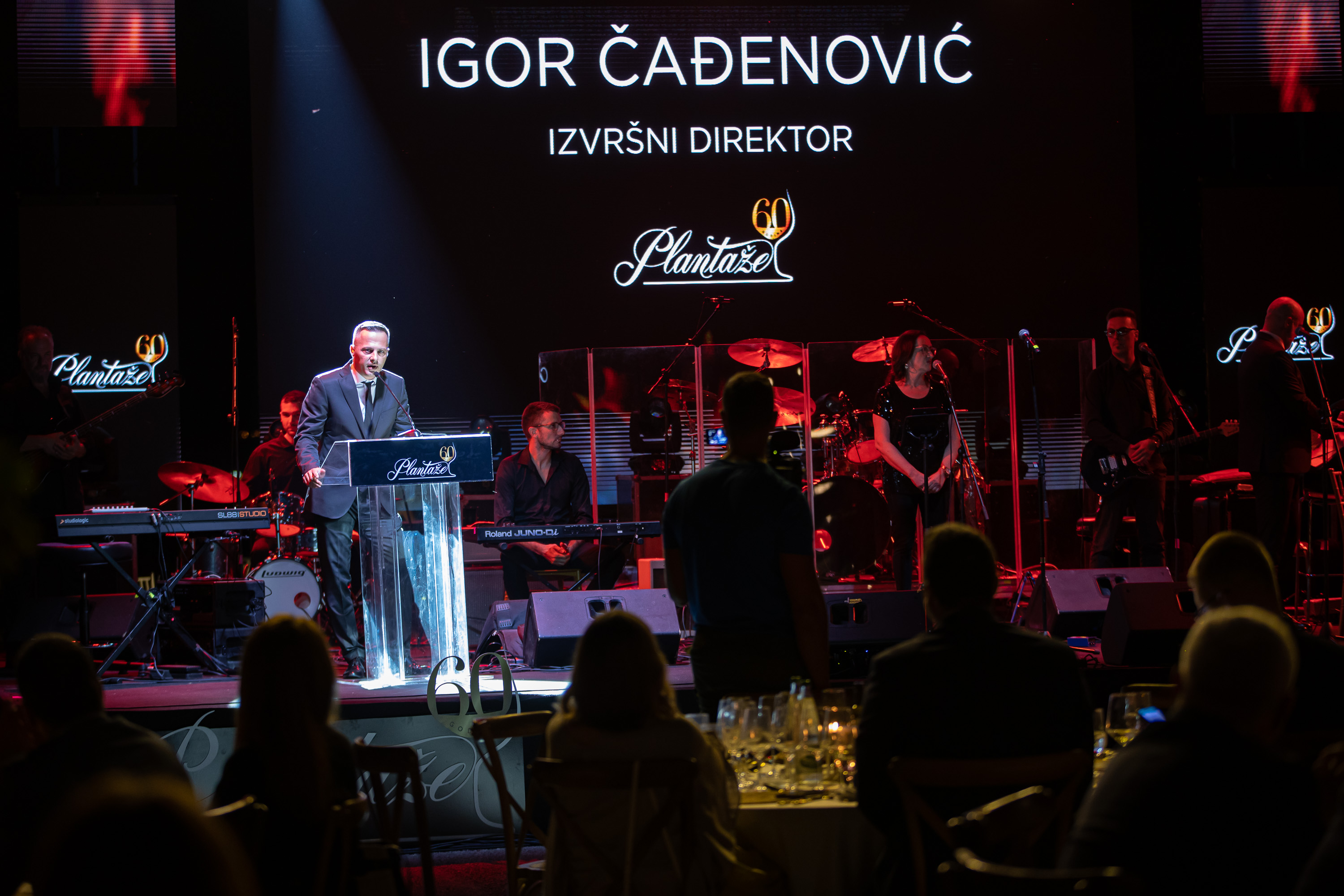 Njihova vina so od ustanovitve pa vse do danes prejela več kot 900 nagrad in priznanj na najpomembnejših mednarodnih ocenjevanjih, tekmovanjih in sejmih.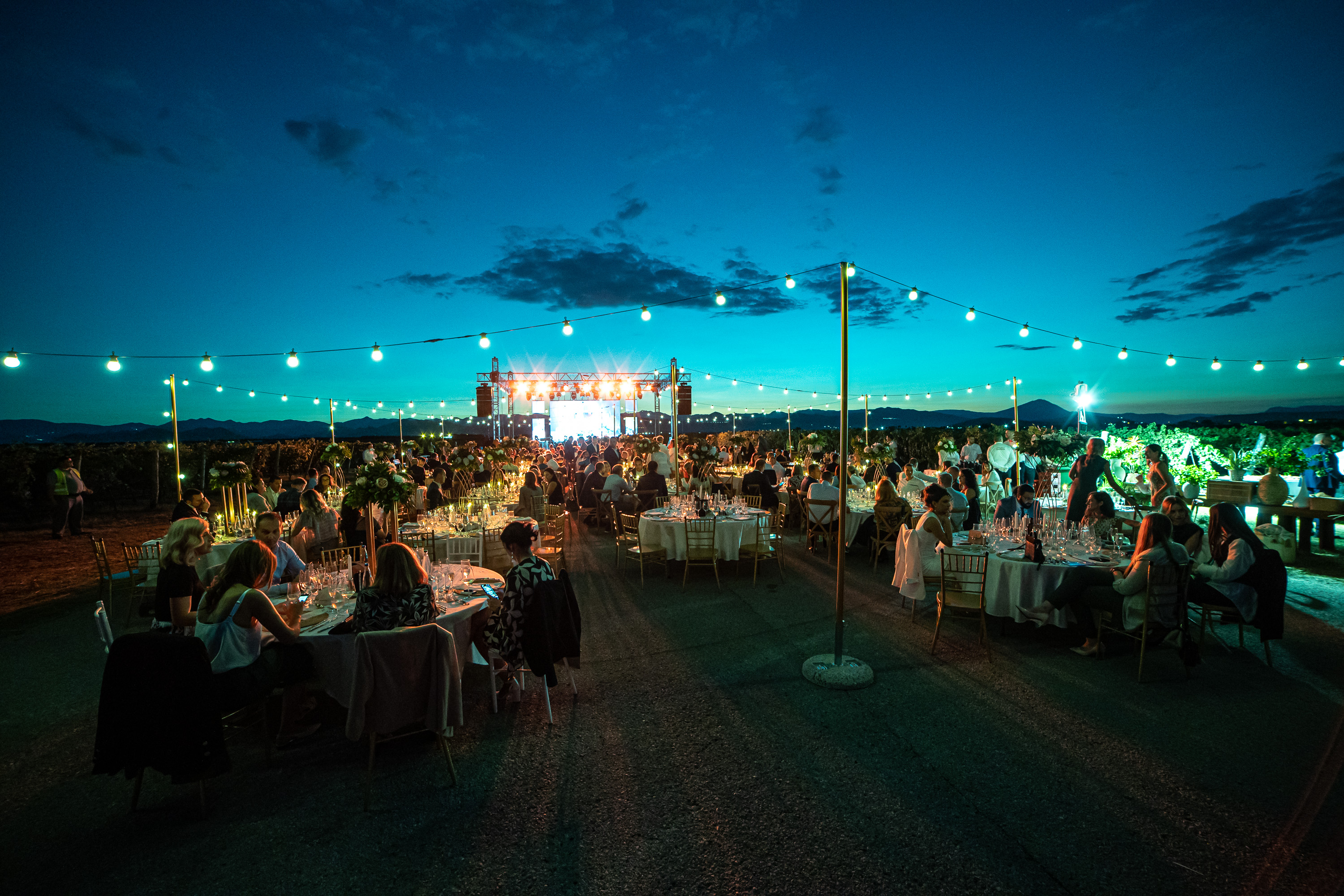 Vranac Pro Corde
Red wine
·
Dry wine
·
2019
·
It is the natural processing, combined with a special technology in Pro Corde by which we increased, of great many ingradients, contained in the grapes and wine, a group of compounds called proanthocyanidols, known by its beneficial properties.The colour of the wine is dark ruby. On nose, expressed, fruity aromas with the dominating blackberry and cherry aromas . Well balanced wine with noticeable tannins that are finely harmonized with the tones of the ripe, red fruit. The wine is full bodied and longlasting.
Merlot Stari podrum Limited Edition 2018
Red wine
·
Dry wine
·
2018
·
Grown on a 1 ha plot in Cemovsko polje and absorbing the best from sunshine and rocks, you may find Merlot with the hallmark of the Montenegrin terroir. Typical for the southern wines, it leaves the impression of fullness, juiciness as well as of soft, velvety tannins. Extracted, mature, creamy with supple acids. Discreet, velvety notes of chocolate and mocca have been interwoven in the impressive aftertaste, completing the potential of this specific variety. This great wine expresses its loftiness thanks mostly to its luxurious, aromatic structure, led by fruity notes of succulent cherry, currant and blueberry as well as maturity, reached in the heart of our cellar.