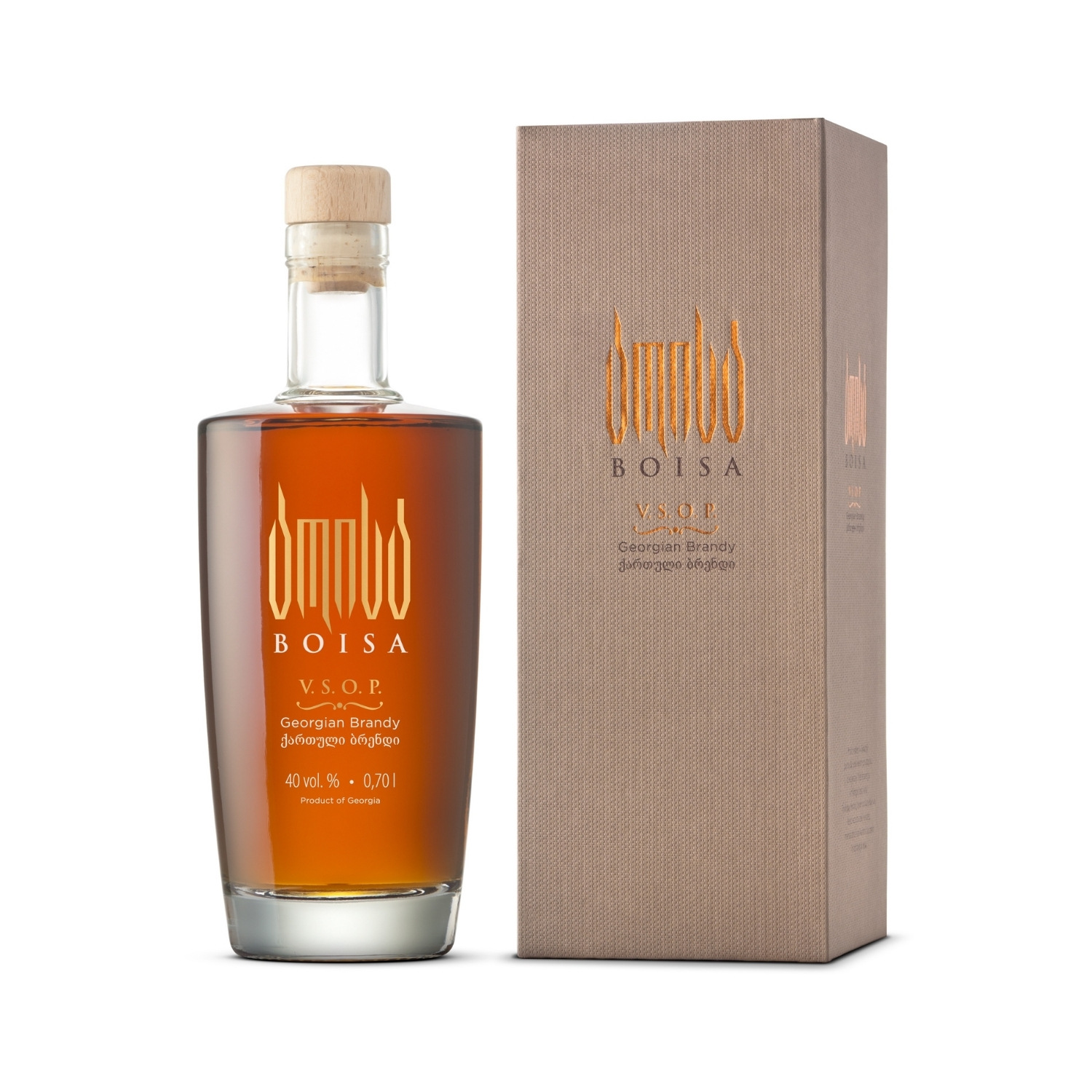 Georgian Wine Brandy BOISA V.S.O.P. is produced according to wine brandyclassic technology, from at least 7 years aged wine distillate. It has transparent,dark gold color, with well-developed bouquet, fresh, soft taste with piquantflavours of oak.
Delivery time: 2-4 working days
Dolg opis
The tradition of making Georgian brandy reaches back into the mid-19th century, scoring international awards and recognition. Up until 1990, these spirits were known as Georgian Cognac, while they are now established as Georgian brandy.

Boisa brandies are made according to the classic method, from a distillate of white wine grown in the Alazani Valley in the region Kakheti, traditionally the home of exceptional brandy.
Ratings and comments
Rating: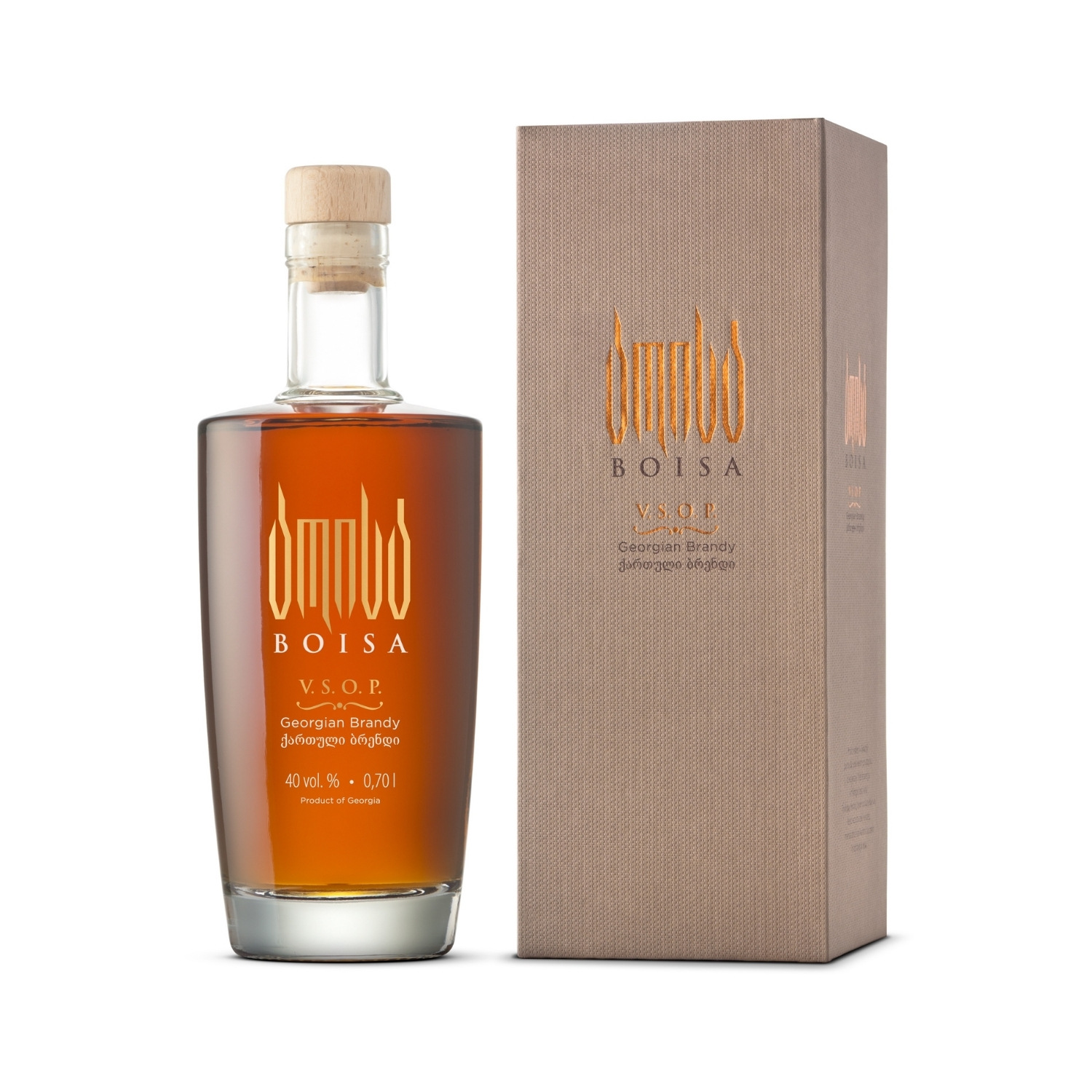 Vinjak Boisa V.S.O.P.
€33.57