Château Haut-Brion
If the wines of Château Haut-Brion are today famous all over the world, they owe it, of course, to the particular ecosystem of their terroir, but also to the succession of passionate and dedicated professionals who through their know-how achieved such exceptional results. The vineyard covers an area of 51 hectares, of which 48 are planted with red grapes (merlot, cabernet sauvignon, cabernet franc and petit verdot) and nearly 3 hectares are devoted to white grape varieties (sémillon and sauvignon). They follow the philosophy that a great wine is a wine that we remember.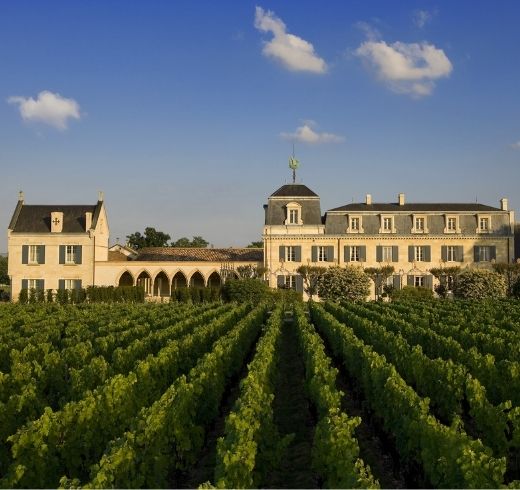 Château Haut Brion Rouge 2017
Red wine
·
Dry wine
·
2017
·
Beautiful deep red with purple highlights. The initial impression on the nose is of a very elegant wine made with perfectly mature grapes. Swirling in the glass reveals complex aromas featuring ripe fruit, spices, and liquorice. Already emblematic of "Haut-Brion". Starts out broad-based, tight-knit, and subtle on the palate, with no hardness whatsoever. The wine then goes on to develop delicious flavours, with rich tannin evolving into a wonderfully long aftertaste.
Château Haut Brion Blanc 2011
White wine
·
Dry wine
·
2011
·
Beautiful yellow colour with green highlights intense fruity nose, especially white peach and apricot. Subtle truffle nuances come to the fore with aeration. Starts out very broad and opulent on the palate. Full-bodied and superbly balanced, powerful, and long.
Château Haut Brion Le Clarence 2016
Red wine
·
Dry wine
·
2016
·
Vivacious, deep, garnet-red colour. Ripe, fresh bouquet with a beautiful sensation of just-picked fruit. Starts out smooth, broad-based, and juicy on the palate. Goes on to show a texture that is both tight-knit and rich. The wine is very tannic, but this tannin is extremely classy and knows how to play second fiddle to the impression of sweetness. Le Clarence lacks only a little body and perhaps a longer aftertaste to reach the level of the grand vin!