Domaines Ott
At the end of the 19th century, in the years of restoration of the phylloxera-devastated vineyards, a young agronomic engineer came to Provence and came across an area that fascinated him. With faith in a tradition dating all the way back to the Phoenicians, he started to restore the vineyards with grafts from old varieties and helped reclaim the reputation of the rosé wines from the French south. Château de Selle is the northernmost of the three Ott estates and boasts both a favourable climate and a very meagre soil, which is associated with incredible rosé, produced with full respect for organic wine production.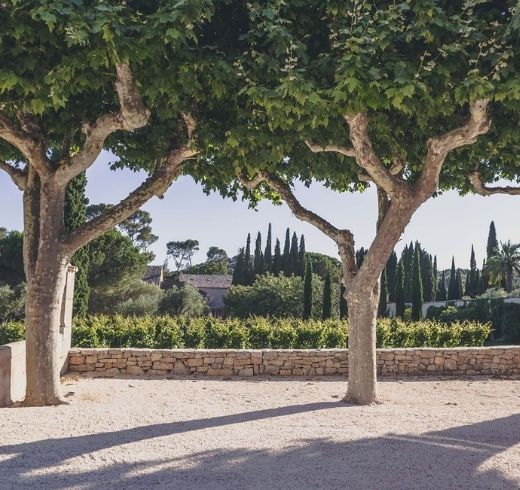 Rose BY.OTT
Rosé wine
·
Dry wine
·
2021
·
The Ott family pays tribute in the magnificent wine-making country that is Provence through this elegant and sunny wine.The dry, refreshing, pink wine is notcomplicated or heady, but it is certainly lovely. These brightly flavored, yet pale colored wine is full of crisp acidity with light touches of tart red berries and citrus fruit.
Rose Domaines Ott 2019
Rosé wine
·
Dry wine
·
2019
·
The wine is a very pale pink highlighted, depending on the vintage, with golden, orange and even vermilion tints. Its bouquet reveals fresh fruit (mango, melon) punctuated with lemony notes. On the palate, its freshness develops through citrus aromas around a resolutely mineral core before ending with a subtly persistent finish.The Clos Mireille Rosé is an expression of a blend of various grapes typical of the Côtes de Provence appellation: Grenache, the majority grape, chosen for its full-bodied texture, Cinsault for its well-known softness and Syrah for its fruity roundness.A bright personality, this wine is a reflection of its terroir on the coast facing the Mediterranean, a land of schists completely free of limestone. Working with the ocean spray, the dry hillside air and generous sunshine, the salty soil helps shape the singular, elegant character of a young vineyard with a passionate heart.