Gato Negro
A wine group that holds the joy of the New World. From the Andes Mountains they promote diversity and excellence, with respect and in harmony with people, wine and land. They transform everyday moments into enjoyable experiences, with wines produced with passion and pride. GatoNegro is a brand that stands out for its incredible flavour and for being perfect for everyday use, ideal to share and enjoy on all occasions with friends and family. It is a consistent wine over time, with a proven and innovative flavour.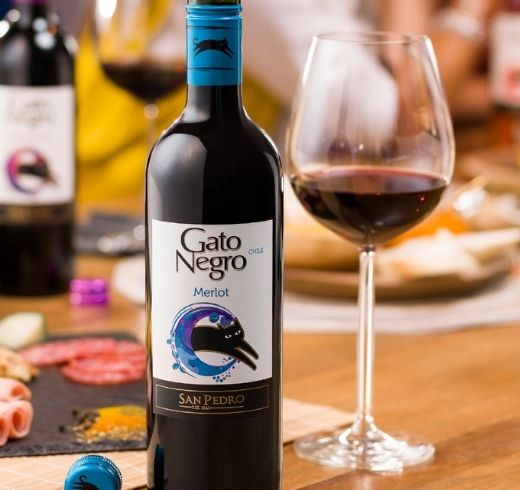 Carmenere
Red wine
·
Dry wine
·
2020
·
Discover fruity and smooth flavors and aromas, with notes of blueberries, blackberries and coffee. A delicious mouthfeel with balanced acidity and velvety tannins.Color: Intense purple with bluish hues.
Cabernet Sauvignon
Red wine
·
Dry wine
·
2020
·
Discover bold, elegant flavors and aromas with notes of strawberries and chocolate. The medium body of the wine creates a delicious mouthfeel, with a long-soft finish.
Chardonnay
White wine
·
Dry wine
·
2020
·
Discover the crisp flavors and tropical aromas with notes of peach, banana and wood. Purr-fectly balanced acidity and a long pleasant finish.Color: Golden yellow.