Kozlovič
The philosophy of the Kozlović family is based on togetherness which is preserved through generations. They have always followed the same goal and worked on it with diligence and serious dedication. From generation to generation, they are creating wines that preserve the expression and character of Istrian indigenous varieties. Striving for excellence in production processes and in knowledge, they join past, presence and future in their wines.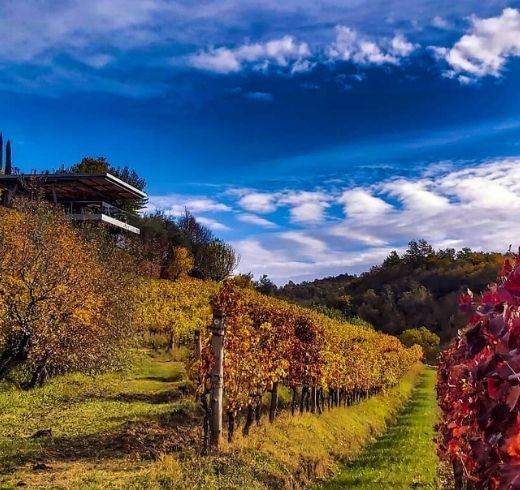 Malvazija
Croatia
·
Croatia istra
·
White wine
·
Dry wine
·
2020
·
The colour of this Malvazija is gentle golden. Gentle on the nose as well, not to dominant. There is plenty of ripe juicy yellow fruits, ripe apricots and hints of tropical fruits. Quite ripe. Dry on the palate, with moderate acidities and medium bodied, even slightly salty. Fruit character on the palate seems to be significantly more diverse than on the nose, showing extra layers of dried Mediterranean herbs and spices. Not too different from 2018 which also excelled on the palate. Although this is our entry level Malvasia Istriana there is plenty of character, varietal typicity and nice range of scents. The finish very pleasant, diminishing slowly.
Malvazija Selekcija
White wine
·
Dry wine
·
2018
·
Medium golden colour with a nice brilliance. Its varietal, aromatic profile comes out straight away, but far from being a show-off, revealing its complexity slowly, layer by layer as predecessors. It shows fine, aromatic, fruity, peachy character. Dry on the palate, with medium freshness and very velvety, elegant texture. There is a lot of character on the palate here! Intense, opulent and persistent in a pleasant and pleasing way. Saltines, a hallmark of this remarkable Malvasia is there again.