Krug
When Joseph Krug established the Champagne House bearing his name in 1843, driven by his understanding that the true essence of Champagne is pleasure itself, his dream was to offer the very best Champagne every year, regardless of annual climate variations. Paying close attention to the vineyard's character, respecting the individuality of each plot and its wine, as well as building an extensive library of reserve wines from many different years allowed Joseph Krug to fulfil his dream. Since 1843, six generations of the Krug family have perpetuated this dream, enriching the Joseph Krug's vision and savoir-faire. Today, the Family House welcomes Krug Lovers from around the world to take a sensorial journey around Krug Champagne.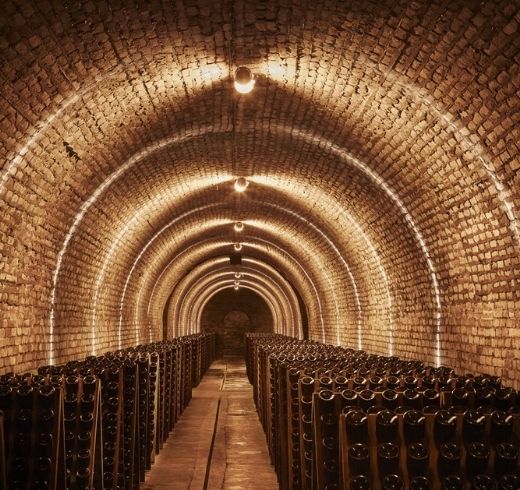 Champagne Krug Rose v škatli
France
·
Champagne / šampanija
·
At first sight, its subtle pale pink colour holds a promise of elegance.On the nose, aromas of rose hips, cured ham, mulberries, redcurrant, peony, pepper and pink grapefruit. On the palate, delicate flavours of honey, citrus and dried fruit with a long finish, enhanced by its fine bubbles complete the experience.
Champagne Krug Grande Cuvee
France
·
Champagne / šampanija
·
Blending so many different wines from different years lends a fullness of flavours and aromas that would be impossible to express with the wines of a single year. It is a complete orchestra playing together in harmony.A beautiful gold color, fine and lively bubbles. The nose is sensual and precise with notes of citrus fruits, honey and toasted brioche. On the palate, finesse and elegance are the order of the day. Aromas of hazelnut, nougat, lemon, almond, brioche and honey.