Laroche - L`avenir
L'Avenir's rich history dates back to the late 1600s, when the estate was one of the very first sites identified for grape growing by the Cape's earliest European settlers. The estate was renamed L'Avenir in 1992 by Mark Wiehe, a Mauritian businessman, who left a career of trading sugar in London to purchase the farm. This was the start of the specialisation of this unique boutique winery, of which wines are exported to over 30 countries worldwide.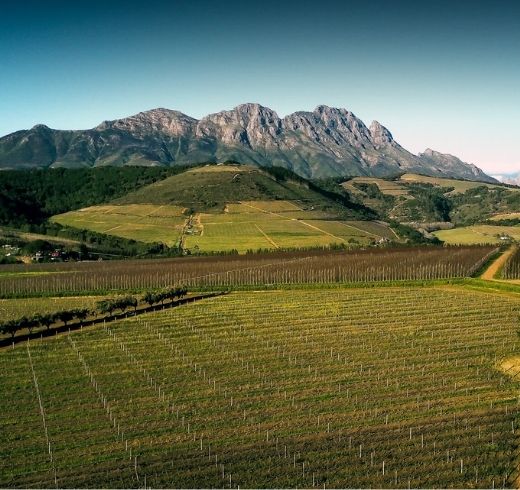 Chenin blanc Single Block
White wine
·
Dry wine
·
2020
·
Produced from a vineyard that was planted in 1971, the L'Avenir Single Block Chenin Blanc unveils balance and complexity that is synonymous with old vines. Parcel selection in the vineyard and cellar, combined with minimum intervention winemaking, results in a true masterpiece.A mesmerising nose of blossoms, ripe pears, blood orange and a delicate hint of almond.A generous wine that lingers on the palate with well-balanced acidity and subtle oak nuances. With rich fruit flavours and a whisper of honey, the wine is intricate and delicate. Well balanced, with impressive texture, depth and concentration.Aging potential: 10-15 years
Chenin blanc Provenance
White wine
·
Dry wine
·
2022
·
A crisp and delicate expression of Stellenbosch Chenin Blanc. This blend of French oak matured and unwooded Chenin Blanc from old vineyards presents a fine balance of natural acidity, generous fruit and a touch of roasted almonds.Enjoy it with grilled fish, spicy prawns or mild curries.Precise and intense fruit aromas of white peach and melon, accented by subtle notes of honey and toasted almonds.A selection of vineyards on the cooler sites of L'Avenir Estate. Older vineyards of more than 40 years contribute to the depth of this wine. Young bushvine plantings have recently been established to provide a distinct blending component for future vintages.
Pinotage Single Block
Red wine
·
Dry wine
·
2019
·
The L'Avenir Single Block Pinotage is made from a selection of only the finest barrels produced from L'Avenir's famed Block 2 Pinotage vineyard. This is the Estate's flagship and the pinnacle of modern, Stellenbosch Pinotage.A symphony of violets, potpourri, dried cranberries and hints of dark chocolate. Fresh and inviting, yet complex, layered and intriguing.Well-judged oak, fruit purity and textured richness are hallmarks of this world class wine. The palate is generous and complex, with fresh cherries and a subtle, sweet spiciness that distinguishes fine Stellenbosch Pinotage.