Leon Perdigal
Léon Perdigal was the first cellar master at Ogier, just after the company's creation in 1859. Born in Châteauneuf-du-Pape, he knew all the secrets of how an exceptional wine from the Rhône Valley should be taken care of. Due to the fact that Léon always kept the cellar keys on him, he quickly earned the nickname "Pope of the Keys". In his honour, they named a label with a fantastic looking bottle which really stands out with its embossed glass and a vivid label.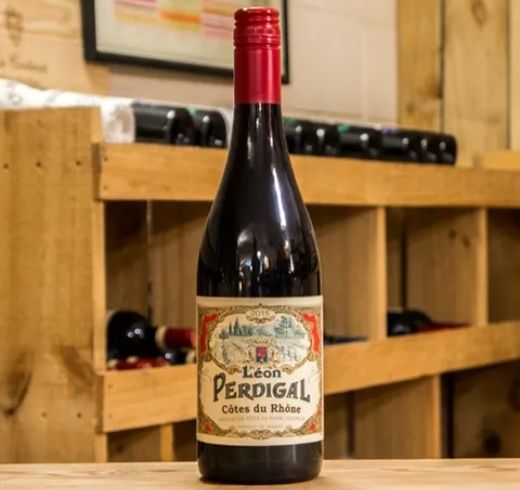 Cotes du Rhone white
White wine
·
Dry wine
·
2019
·
This wine is a blend of five traditional white varieties sourced from several vineyard areas across the southern Rhône, including the districts of Vaucluse, Gard, Ardèche and Drôme. Fermented at low temperatures and matured without oak. An approachable wine with medium intensity and a gently complex nose of pear, white peach and delicate honeysuckle scents. A rounded palate with a pleasing balance between roundness and crisp acidity. A good all-rounder for pairing with food. Ideal with chicken or fish in light sauces.
Cotes du Rhone red
Red wine
·
Dry wine
·
2020
·
This is a classic blend sourced from several sites in the southern Rhône. It has been named in honour of Léon Perdigal, the first cellarmaster at Ogier's now famous cellars, when they were founded in 1859 in Châteauneuf-du-Pape. The nose has intense aromas of red fruits and spice, with subtle pepper and garrigue notes. The spice-tinged red fruits continue on the palate, which is medium-bodied and has a pleasing length.