Ogier
Members of the Ogier family entered the history of winemaking in Châteauneuf-du-Pape in 1859 as merchants. In 1926, they presented Clos de l'Oratoire des Papes, which has been bottled ever since with an unchanged label. In 1948, the Ogier family became "négociant-éleveur", which means they were also winegrowers. They offer a wide selection of wines from the Rhône Valley, among which the blends that are based on the grenache variety predominate. They are proponents of sustainable agriculture and organic winemaking.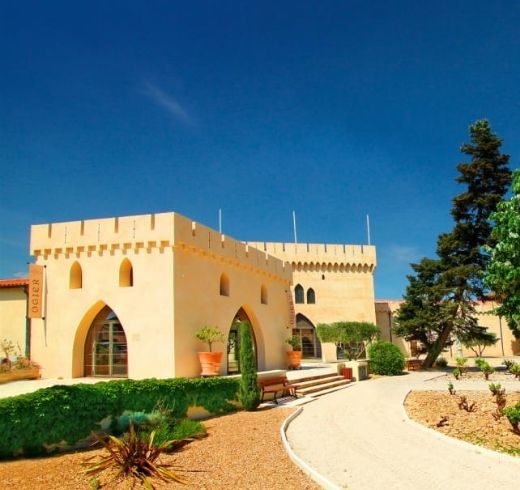 Heritages 2019
Red wine
·
Dry wine
·
2019
·
The wine opens with notes of licorice, violet, strawberry, and raspberry, accompanied by spicy notes. The palate is dominated by Grenache, with ripe fruit, fig and plum. Syrah adds delicious vivacity to smooth tannins.
Chateauneuf du Pape Red 2020
Red wine
·
Dry wine
·
2020
·
The Clos de l'Oratoire des Papes is made from a 27-hectares vineyard that boasts a perfect balance between Chateauneuf-du-Pape's three great soil types: the "Galets Roulés" or rounded pebbles, "Safres" or fine sand and "Eclats Calcaires" (limestone rock). In 1926 the vineyard becomes the Clos de l'Oratoire des Papes and gains a label design that has remained unchanged ever since.Like most vintages, this one will win to wait 3-4 years in the cellar before being opened but the most impatient will find today a dark dress with ruby ​​reflections. The nose is dominated by a black ripe fruit, notes of blackcurrant, combine with spicy touches or juniper berry bring breed and typicity. The mouth, all in power displays a remarkable fineness of the tannins that are present but silky. The same notes of ripe fruit and are emphasized by aromas of toasted dry fruit and toasty aromas. A powerful wine in a velvet sheath!
Chateauneuf du Pape White 2019
White wine
·
Dry wine
·
2019
·
Although Châteauneuf du Pape wines are well-known today, in particular for their great red wines (95% of the appellation) mainly from Grenache Noir varieties, connoisseurs will recognise in the white wines all the signs of a great 'terroir'. Two limestone plots at the Terroirs du Clos are kept for a wine whose uniqueness has no equal with regard to its delicacy, which will seduce palates that are seeking freshness and minerality.This wine provides a masterclass in how to bring three historic varieties together with a subtlety and grace which belies the warmth of the wine's origins. The wine is generous without clumsiness and delicate yet ripe acidity and faintly bitter.