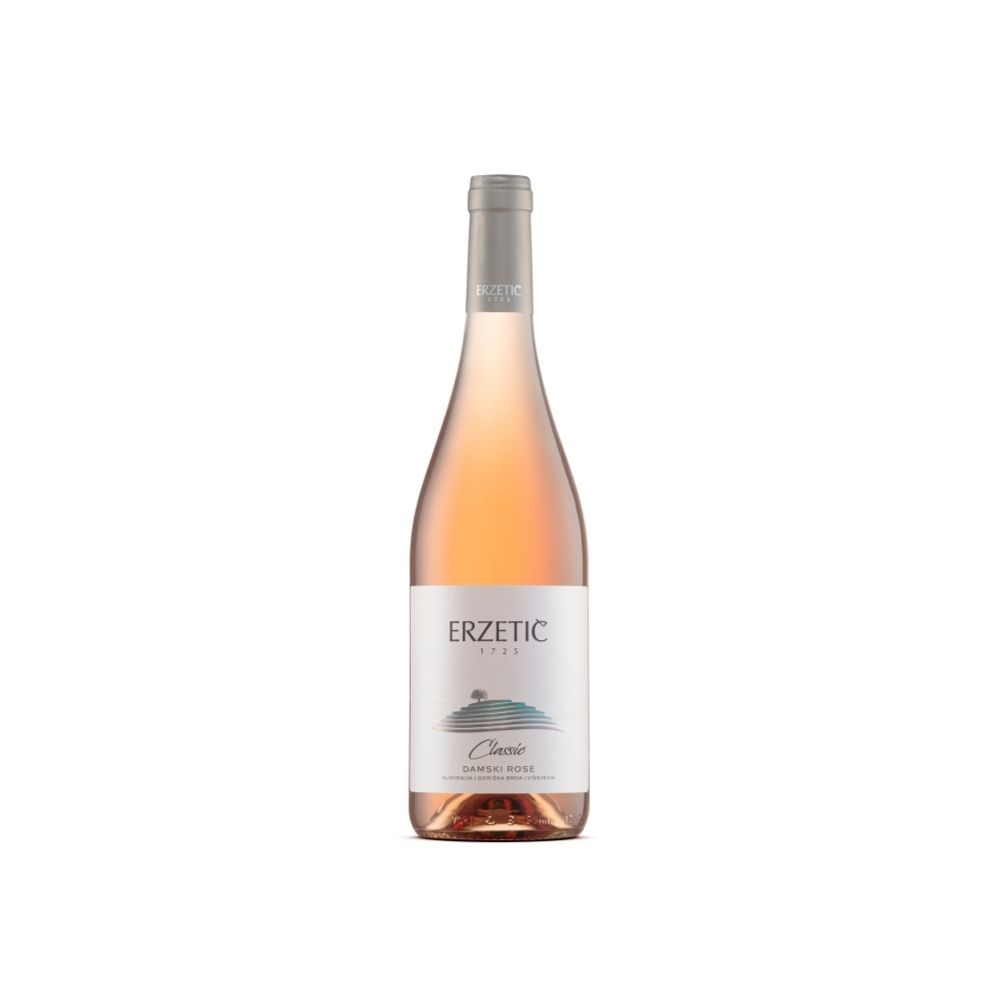 Damski Rosé is the perfect companion for carefree summer days. It is recommended to be served with dishes which creatively merge flavours of the sea with those of the forest.
Delivery time: 2-4 working days
Dolg opis
A wine of gentle red colour. The nose is rich, reminiscent of forest fruits, especially
strawberries and blackberries.

The "crescendo" of red fruits comes to an end in a long aftertaste with gentler notes, reminiscent of a rhubarb compote with cinnamon, cloves, and lemon zest.
Serving temperature
7-13 °C
Sortni sestav
Merlot 80 %, Cabernet Sauvignon 10 %, Pokalca 10 %
Nose
rich, reminiscent of forest fruits, especially strawberries and blackberries
Taste
on the palate it is elegant, harmonious, of mild tannins, but still distinctly fruity
Vinification
3 – 4 hours of cold maceration at a temperature of 10°C; must was than cooled down to 8°C in a stainless steel container
Food pairing
noodles with shrips, mussels and mushrooms, salmon or trout or it can be simply served next to a plate of olives
Ratings and comments
Rating: