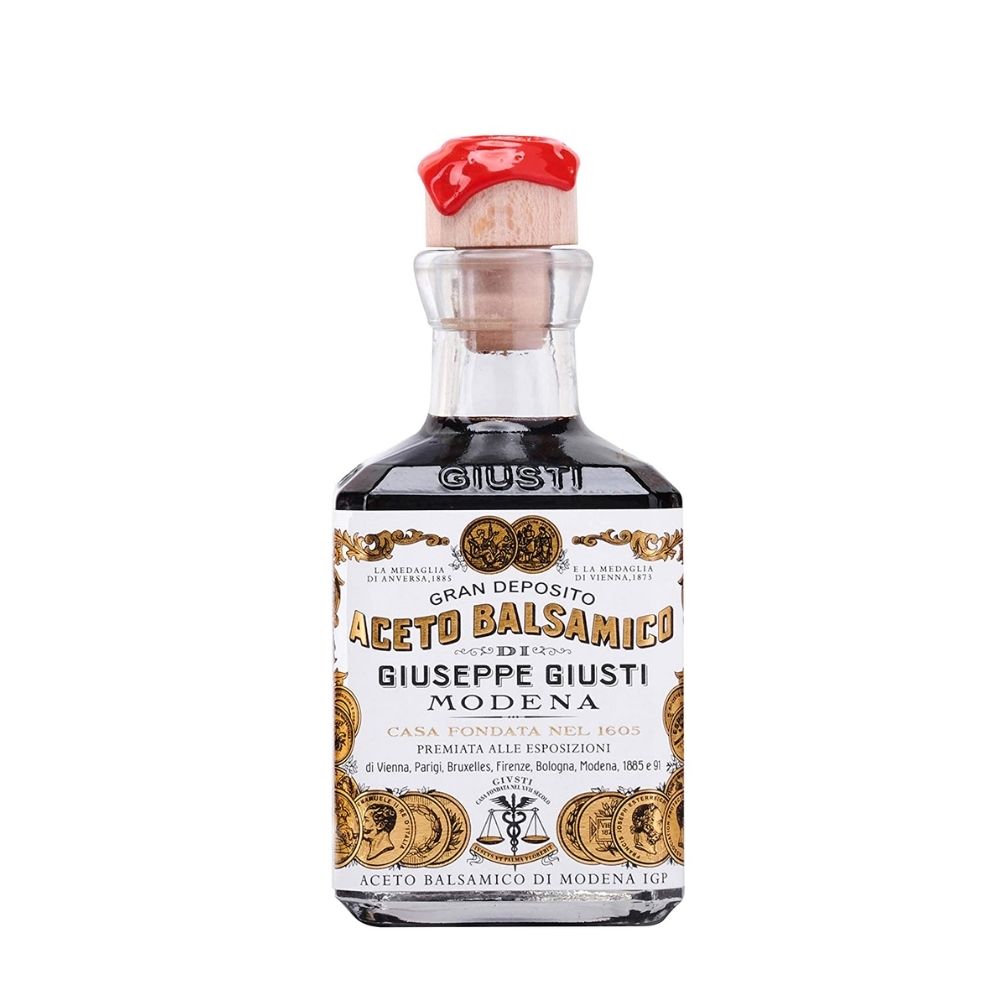 Balzamični kis 2 gold medals Cubic 250ml
Delivery time: 2-4 working days
Dolg opis
A classic for the Giusti family, "Il Classico" is a greatly versatile product, used fresh or heated. Of a good density and optimal balance between the sweet and sour, it is characterized by overtones of mature fruits, licorice and black pepper.

Ingredients: Cooked grape must, aged wine vinegar

Ageing: In oak barrels, with the addition of aged balsamic vinegar extracted from centuries old casks

Serving Suggestions: vegetables, raw meats, egg, fish and white meat.

Cooked grape Must, Wine Vinegar. Contains Sulphites.

Keep at room temperature, even after opening.
Ratings and comments
Rating: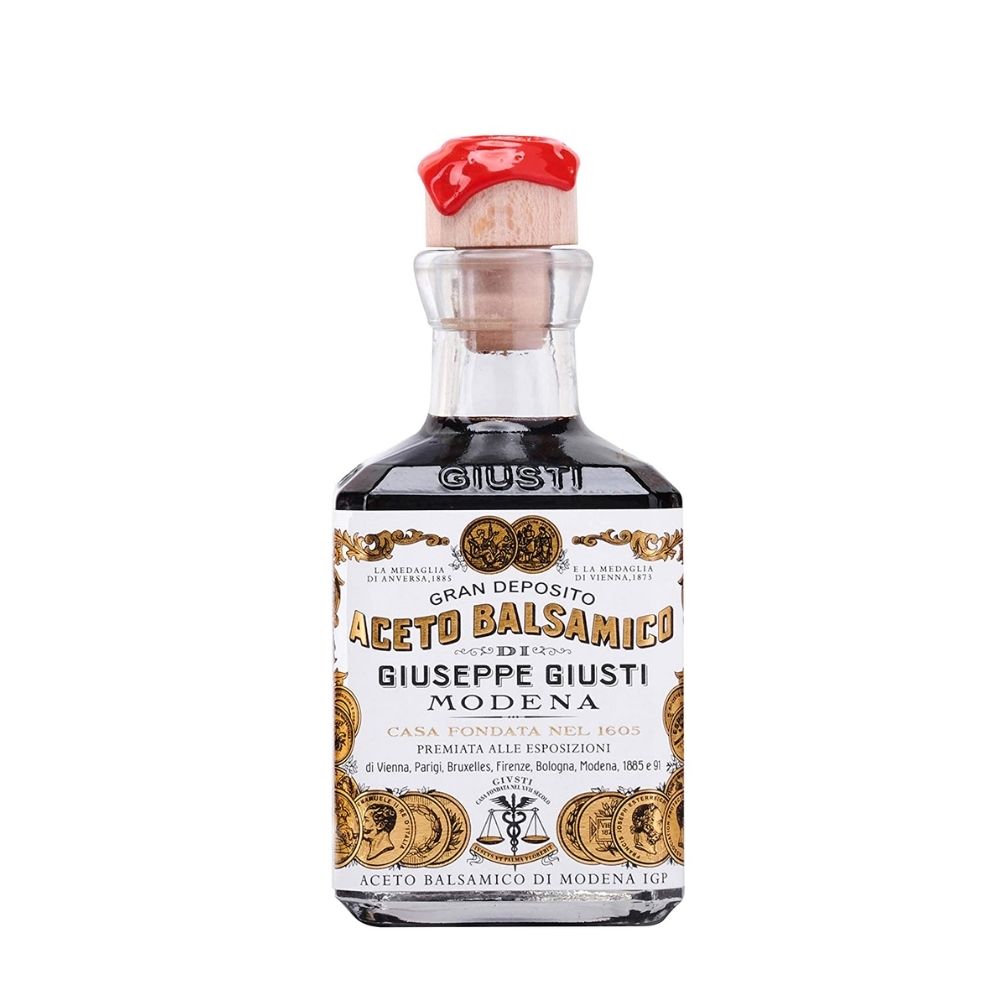 Balzamični kis 2 gold medals Cubic 250ml
€15.60