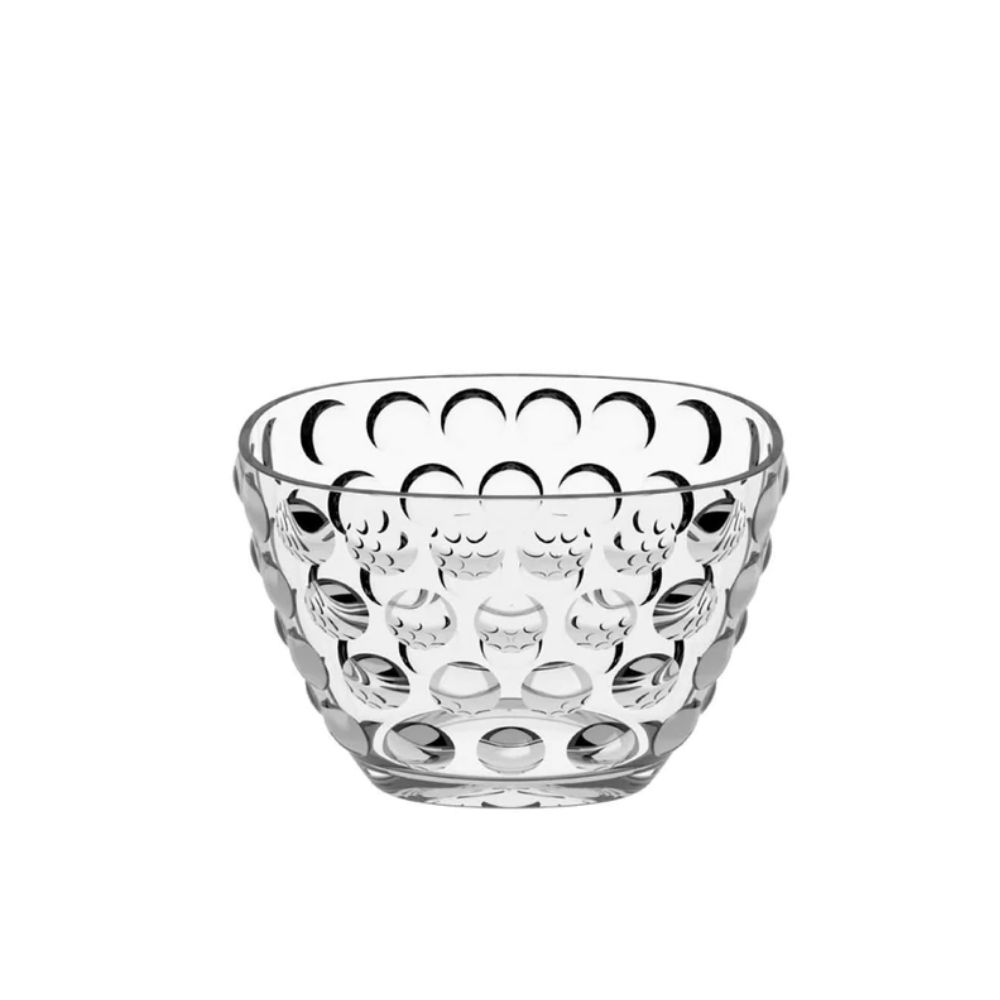 For two wine or champagne bottles or tins and small-size alcoholic bottles. Alternative use: for fruits or candles.
Obvesti me, ko bo izdelek na zalogi:
Dolg opis
MATERIAL Acrylic
COLOUR Clear

An ice bucket fully covered with clear acrylic spheres. Enhanced by uninterrupted plays of light, Bolle Bucket collection is characterized by its luminosity and elegance, which makes it suitable for indoor and outdoor environments and all types of tables. Multifunctional, Bolle Bucket can also turn into an original centerpiece or fruit bowl.
Ratings and comments
Rating: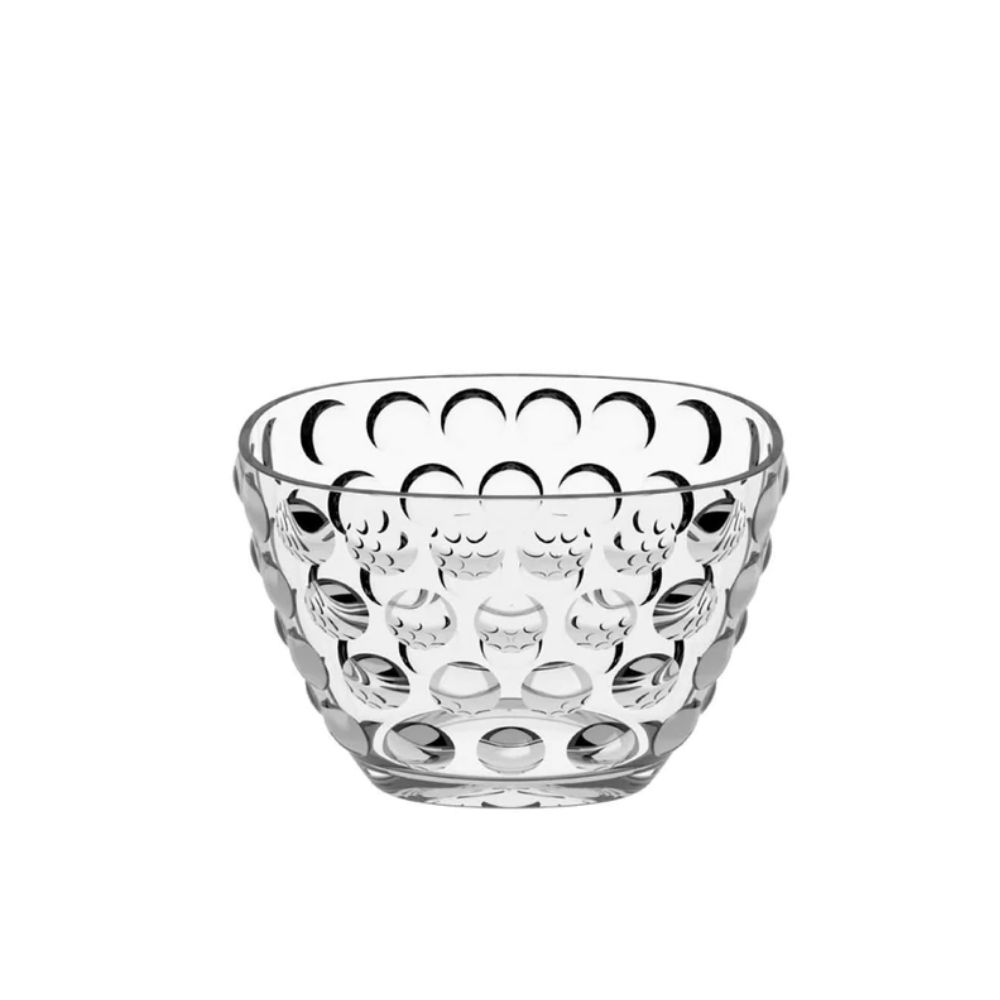 Italesse Bolle Bucket
€53.83