Vinakoper
At Vinakoper they have been producing top-quality and luxurious wines since the foundation of the company in 1947. At their ten sunny wine-bearing locations, which extend over 570 hectares, they cultivate various grape varieties. The nobility and lavishness of their wine varieties can be attributed to the heritage of a thousand-year tradition of oenology and viticulture in Slovenian Istria, and is the product of exquisite natural characteristics of the Istrian soil and the undulating coastal hills.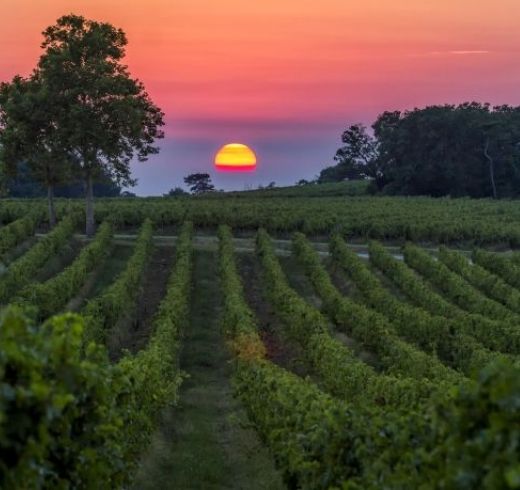 Malvazija Capris
Slovenia
·
Slovenska istra
·
White wine
·
Dry wine
·
2021
·
Sequin color with a gentle shade of green. Intense scent with character, aromatic, reminiscent of acacia flowers and tropical fruits. Very expressive, gentle, mineral, with a wonderful harmony between freshness and elegance, structured and extended with a pleasant bitterness after almonds.
Refošk Capo D Istria
Slovenia
·
Slovenska istra
·
Red wine
·
Dry wine
·
2018
·
Intense ruby colour with purple hues. On the nose, it surprises with a rich ripe fruitiness, reminiscent of ripe blackberry, sour cherry, mulberry and bilberry, finely intertwined with notes of wood, undergrowth and spices. Rich and complex taste. The balancing acidity makes this rich wine lively and fruity. The fine tannin structure and extract give the wine a beautiful lingering aftertaste.
Cipro
Slovenia
·
Slovenska istra
·
Red wine
·
Sweet wine
·
2018
·
Brilliant, with a soft scarlet colour. Intense fruity-floral aroma with notes of candied orange peel, strawberry, rose, vanilla, sweet spices and caramel. Incredibly rich, but elegant and typical of the variety. The aromas on the nose follow through on the palate. Dried cranberries, strawberry, rose and vanilla dominate the finish.