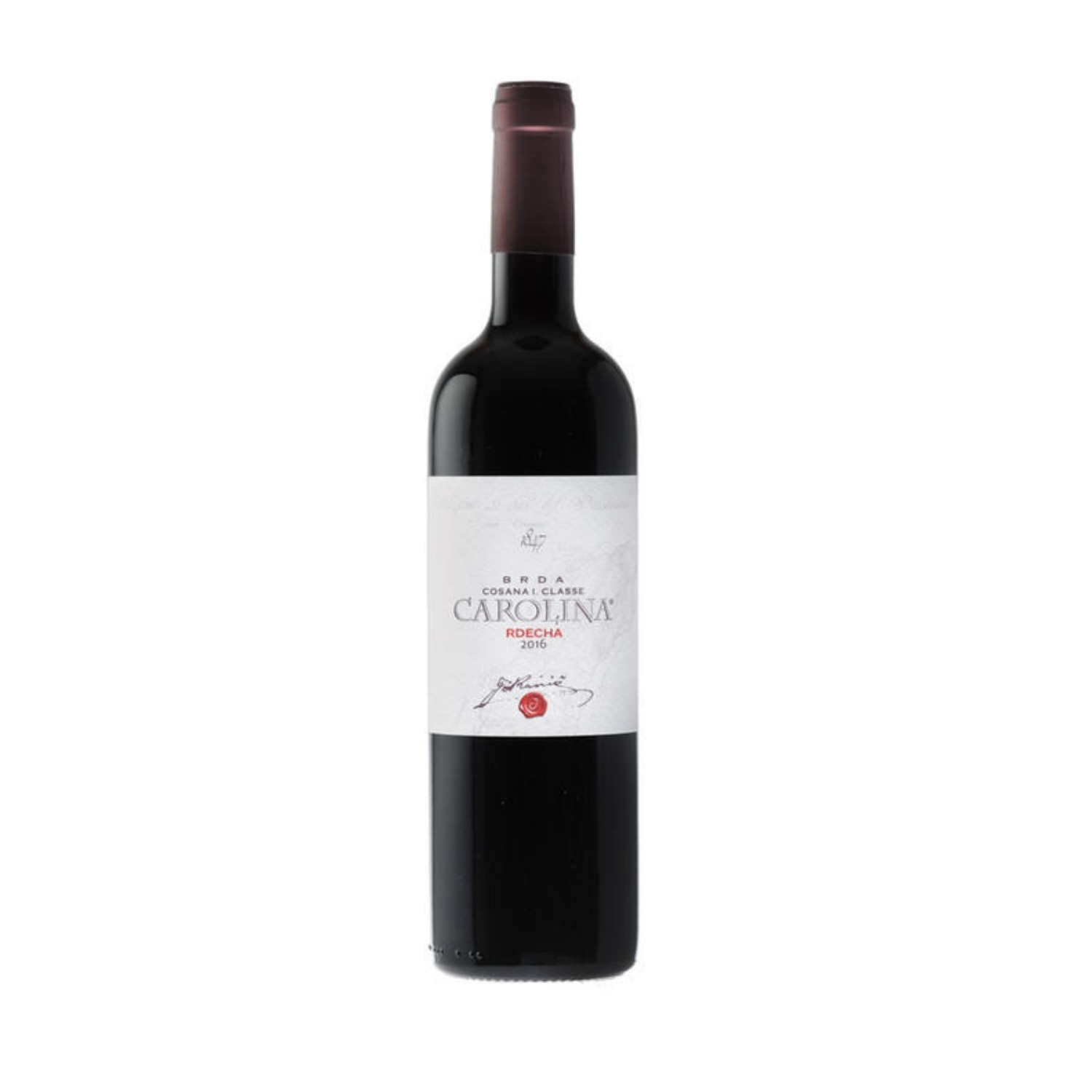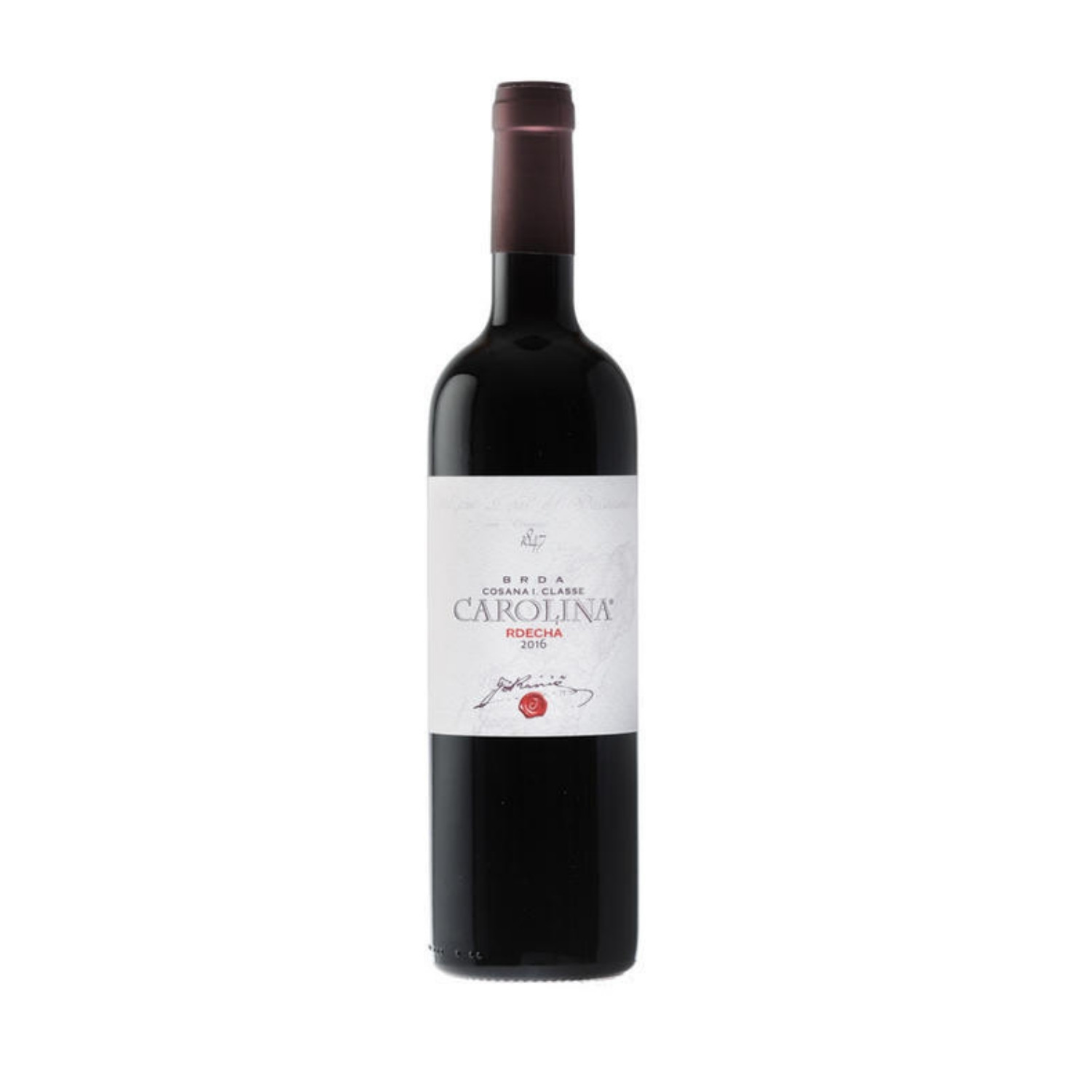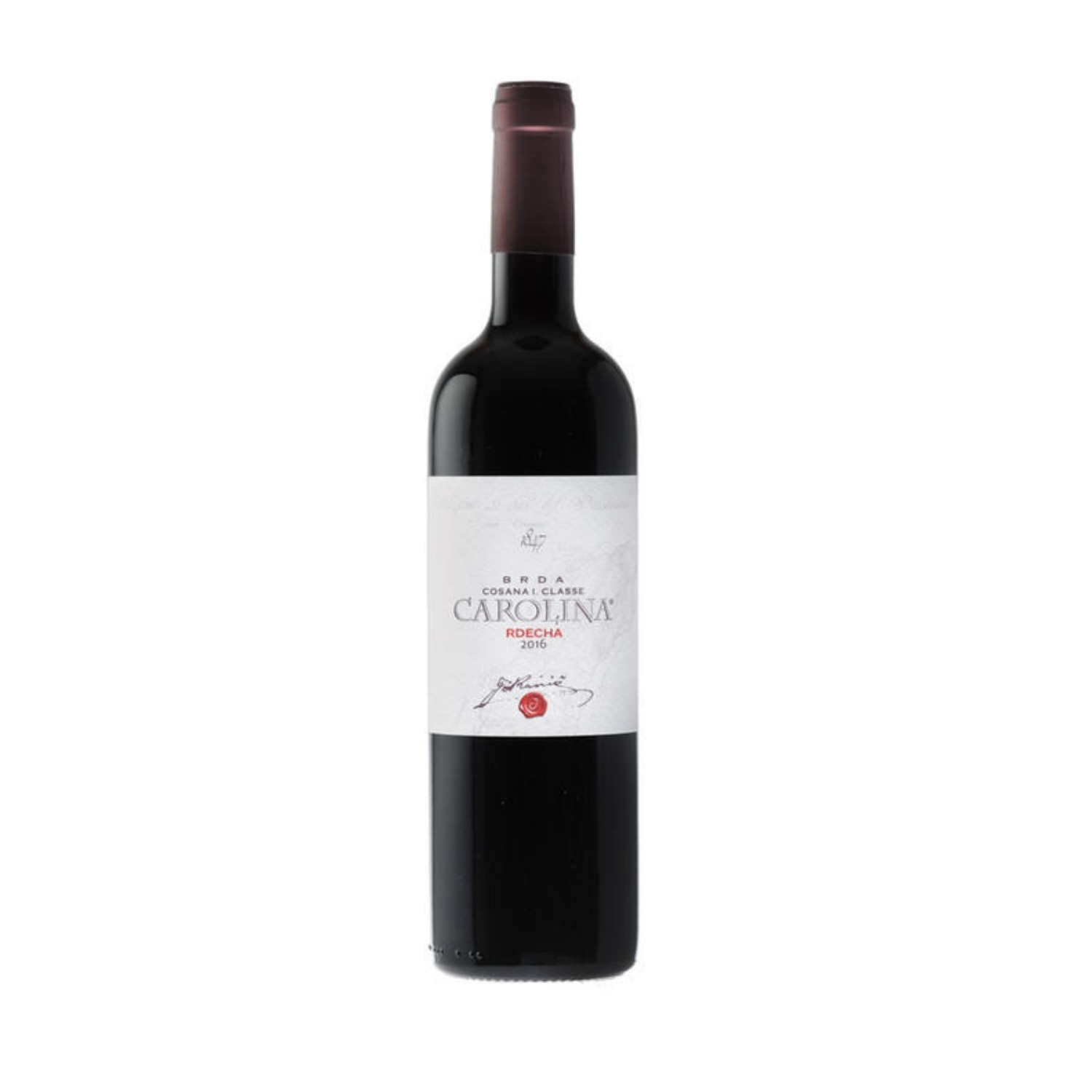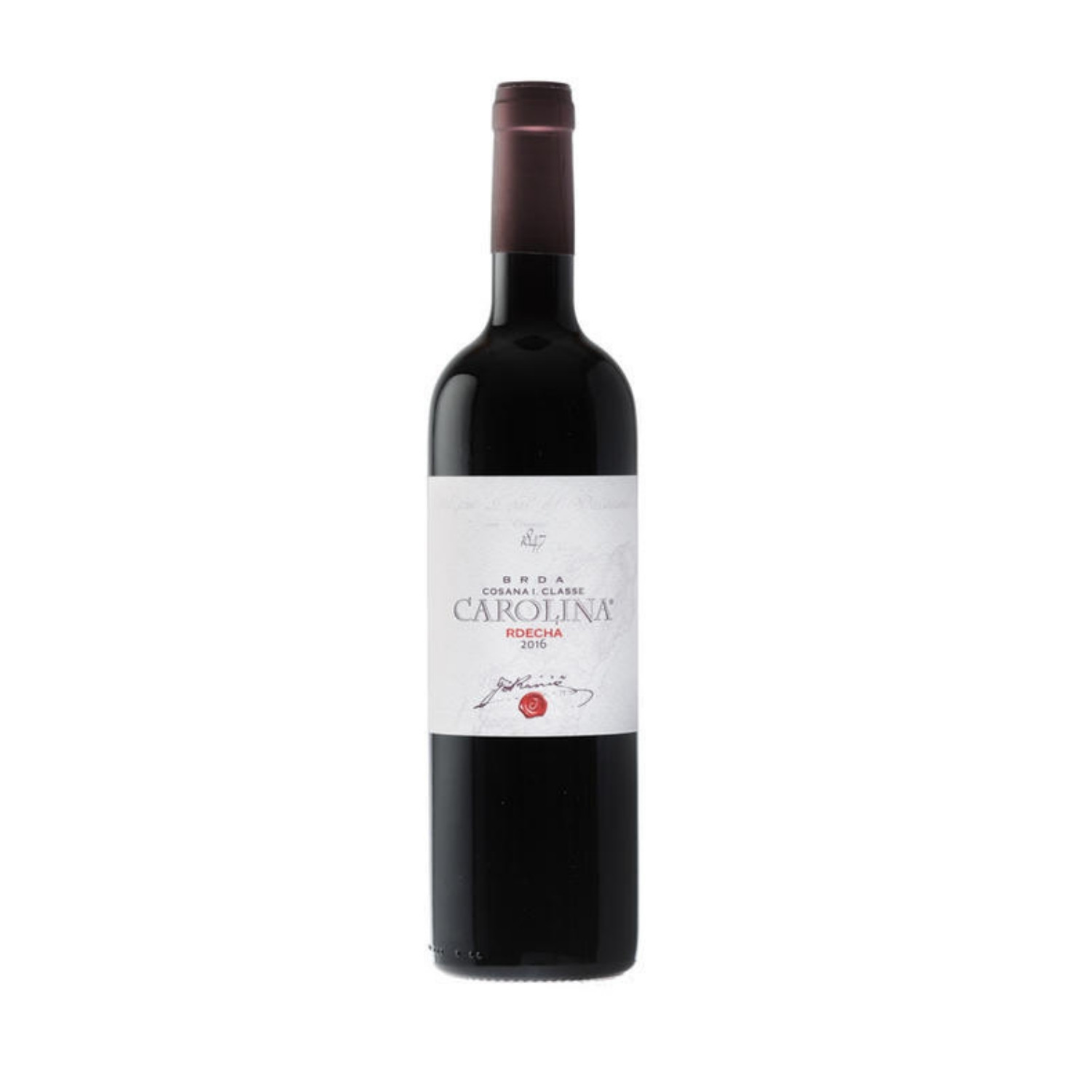 Carolina red derives from over 30 years old vineyard terraces on selected locations in the hills of Goriška brda. It is characterized by rich minerals coming from marl soil and steady gradual growth. The result is intense, rich and complex wine.
Delivery time: 2-4 working days
Dolg opis
Red Carolina is of medium-strong garnet red colour. It has an elegant smell; it is matured, with a distinctive smell of cherries and cherry jam. In the mouth the wine is dry, tasty, with fine ripe tannins. The wine is strong, with the flavour of pepper, exotic spices, and chocolate, maturing in the wood. A very complex vine with long after taste and long life.
Serving temperature
18 °C
Sortni sestav
75% Cabernet Sauvignon, 20% Merlot, 5% Cabernet Franc
Color
deep ruby red colour
Nose
cherries, cherry jam
Taste
the fruity charge in the mouth is intense and persistent
Ratings and comments
Rating: