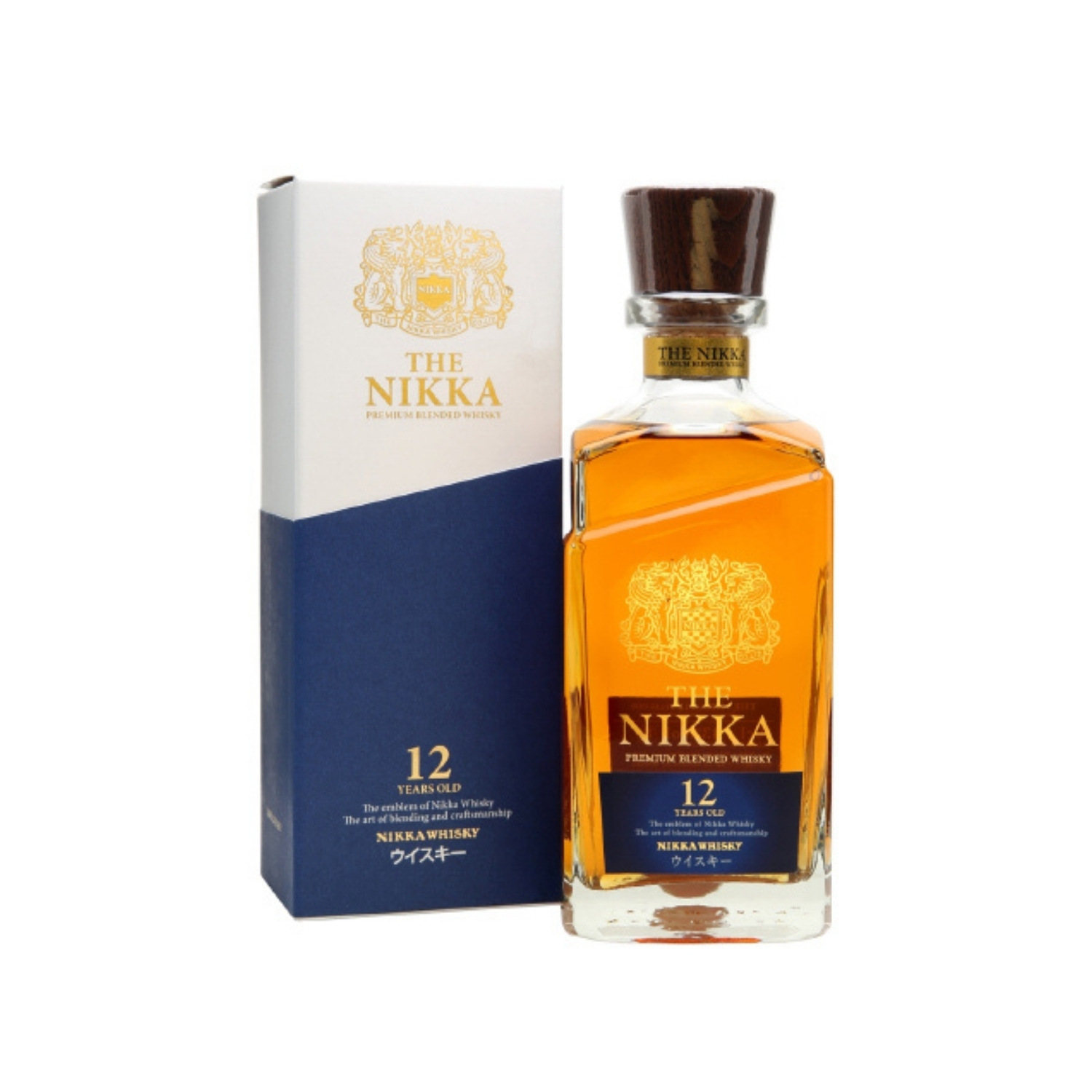 Whisky Nikka THE NIKKA 12 YO Premium Blended
The Nikka 12 is a well-balanced blend. Another winner from Nikka.
Obvesti me, ko bo izdelek na zalogi:
Dolg opis
A blend including whisky from Nikka's two distilleries, Yoichi and Miyagikyo, The Nikka 12 is a well-balanced blend. There's green-apple freshness, rich fruitcake spiciness, butterscotch and some green-peppercorn punch. Another winner from Nikka.

COLOUR
Old gold with orange hue.

NOSE
Sleek and refined. A perfect balance of fruits, malted barley, beeswax and spices (cinnamon, nutmeg), the first nose is very full. The nose then evolves on softer fruit and herbal notes (moss, lichen), a sign of great maturity, and lingers on citrus aromas (orange, lemon).

PALATE
Both lively and serene. Dark chocolate provides the backbone of mouth-watering bitterness. On one end, the malted barley extends to earthier notes, while on the other, fresh fruits (apple, prunes, mirabelle and greengage plums, pear) are reminiscent of a plentiful harvest. With air, honeyed and floral notes (lilac, lilly of the valley) make their appearance.

FINISH
Long, suave. At first, coconut milk and red berries (strawberry, raspberry) stretch out across the palate. In the back of the mouth, candied fruit (pineapple, clementine) accentuate the pleasant freshness, while the retro-olfaction is marked by tobacco and liquorice notes. The empty glass offers a glimpse at a variety of flowers.
Ratings and comments
Rating: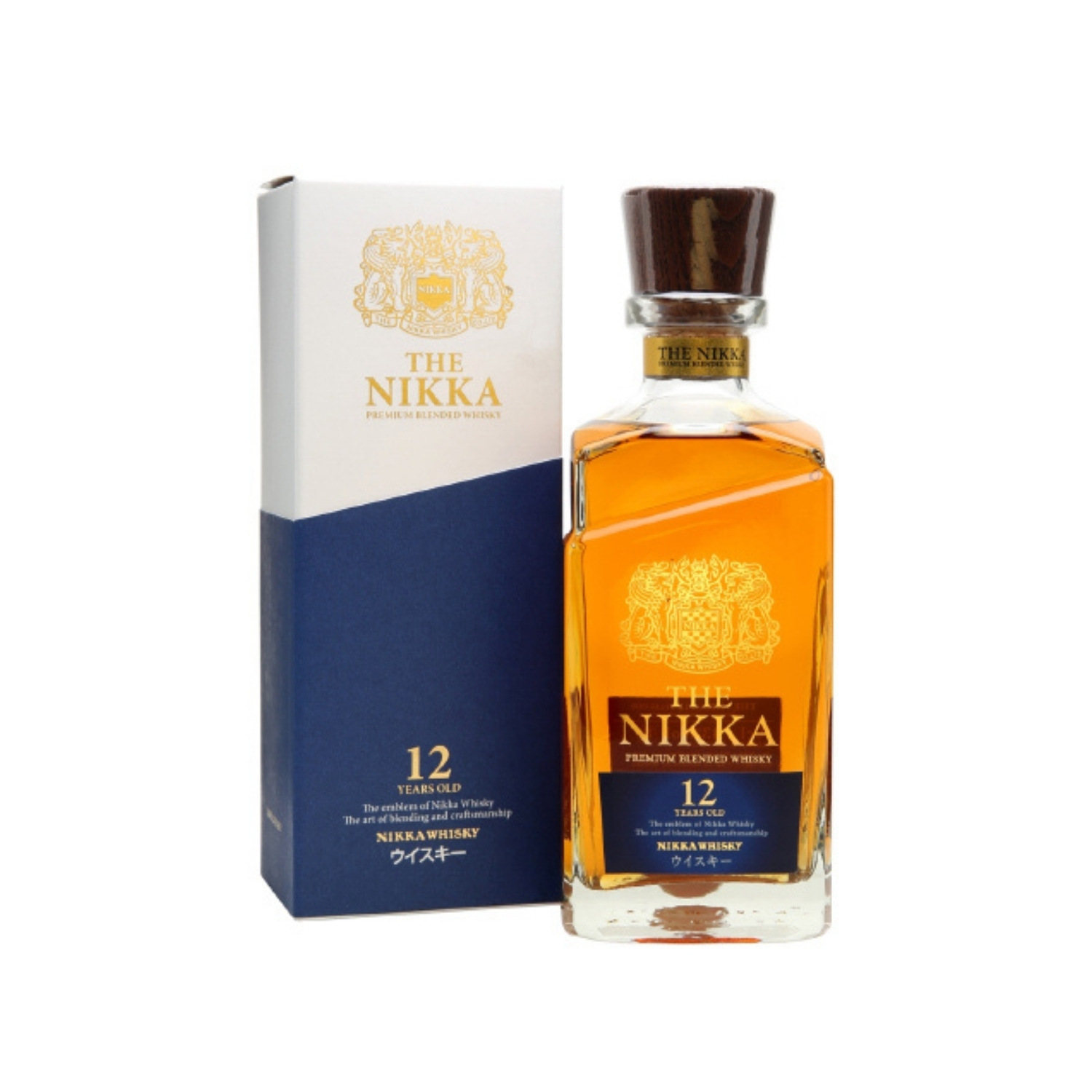 Whisky Nikka THE NIKKA 12 YO Premium Blended
€139.80