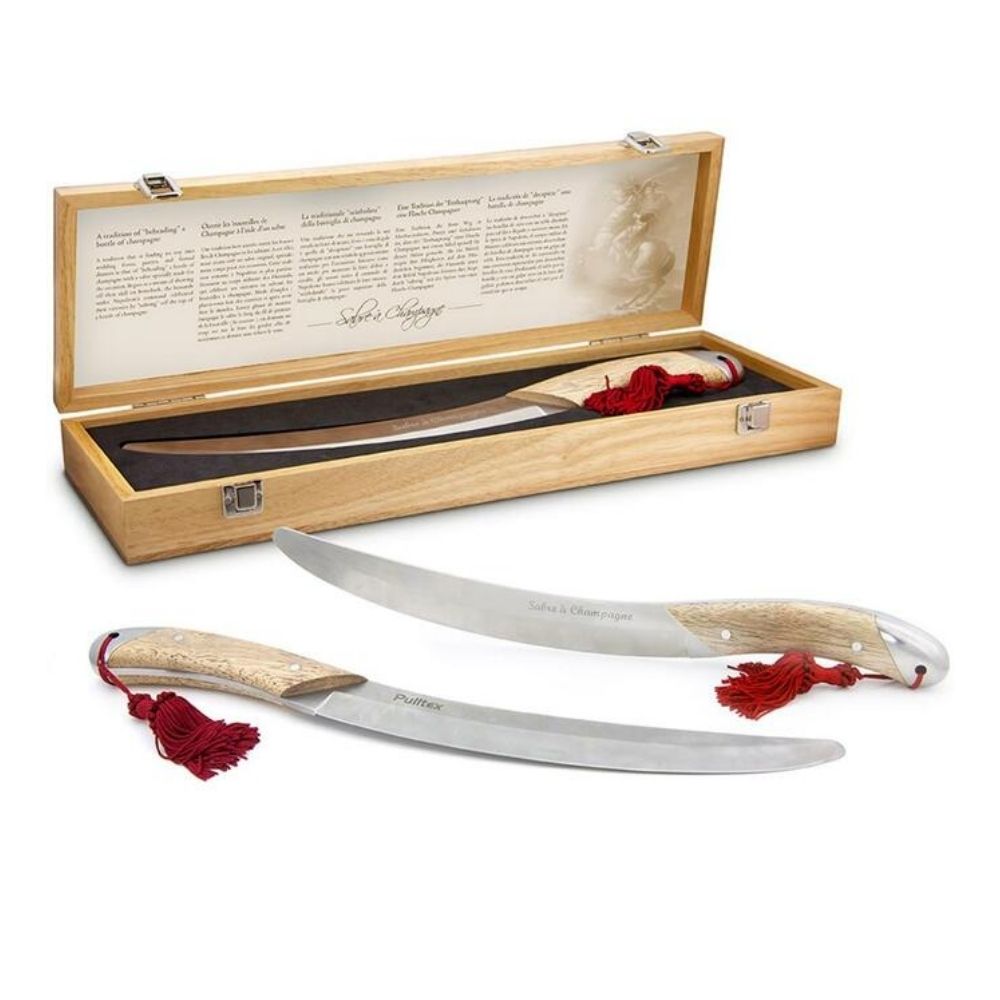 A tradition of "beheading" a bottle of champagne.
Delivery time: 2-4 working days
Dolg opis
A tradition that is finding its way into wedding feasts, parties, and formal dinners is that of "beheading" a bottle of champagne with a sabre specially made for the occasion.
Suggested for you
Pulltex Wine Stopper & Pourer Uranus
Wine Stopper and Pourer. For a quality service, this stopper and pourer avoids the tablecloth to get stained. It fits all kinds of bottles.100 % eco-friendly packaging.
Italesse Plaza set bowl+led base
MATERIAL: AcrylicPlaza Bowl is extremely luminous and is made with crystalline quality acrylic materials. A pioneering design with a textured surface that evokestraditional cutcrystal, the Plaza Bowl draws your attention with its brilliant plays of light. This scintillating effect is heightened with the addition of an optional, rechargeable LED base which illuminates the ice and the bottles it contains.
Ratings and comments
Rating: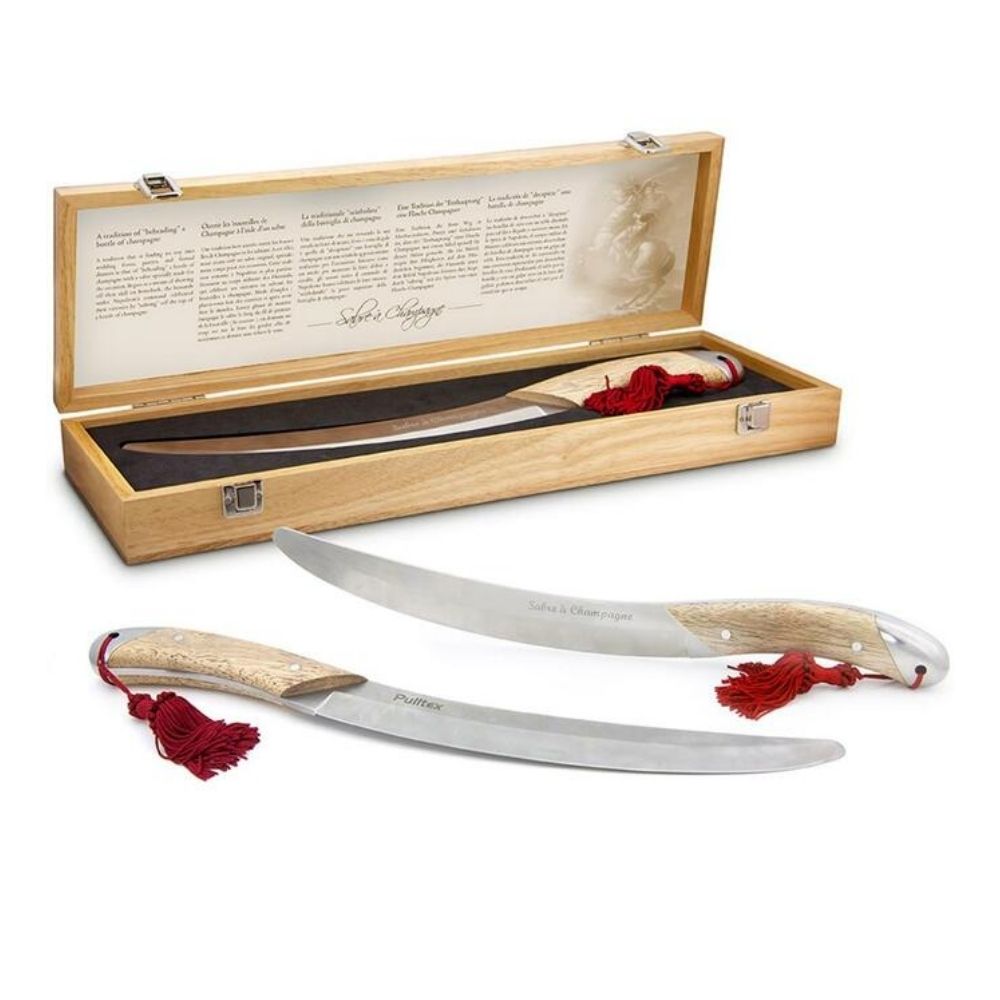 Pulltex Sablja Champagne
€96.90