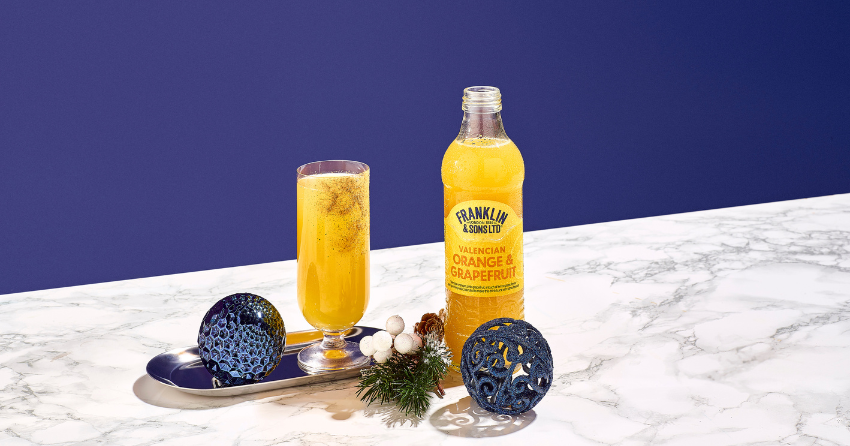 Ste že kdaj pripravili koktajl La Terra?
10 ml svežega limoninega soka
Franklin & Sons Valencian Orange & Grapefruit tonik
V vinski kozarec stresite led in prelijte z likerjem Teranino vinske kleti Rossi, dodajte Nostromo Gin Rossi, 10 ml svežega limoninega soka. Dobro premešajte in prelijte s tonikom Franklin & Sons Valencian Orange & Grapefruit.
Kozarec okrasite s svežo ali dehidrirano pomarančo ali grenivko in La Terra koktajl je pripravljen.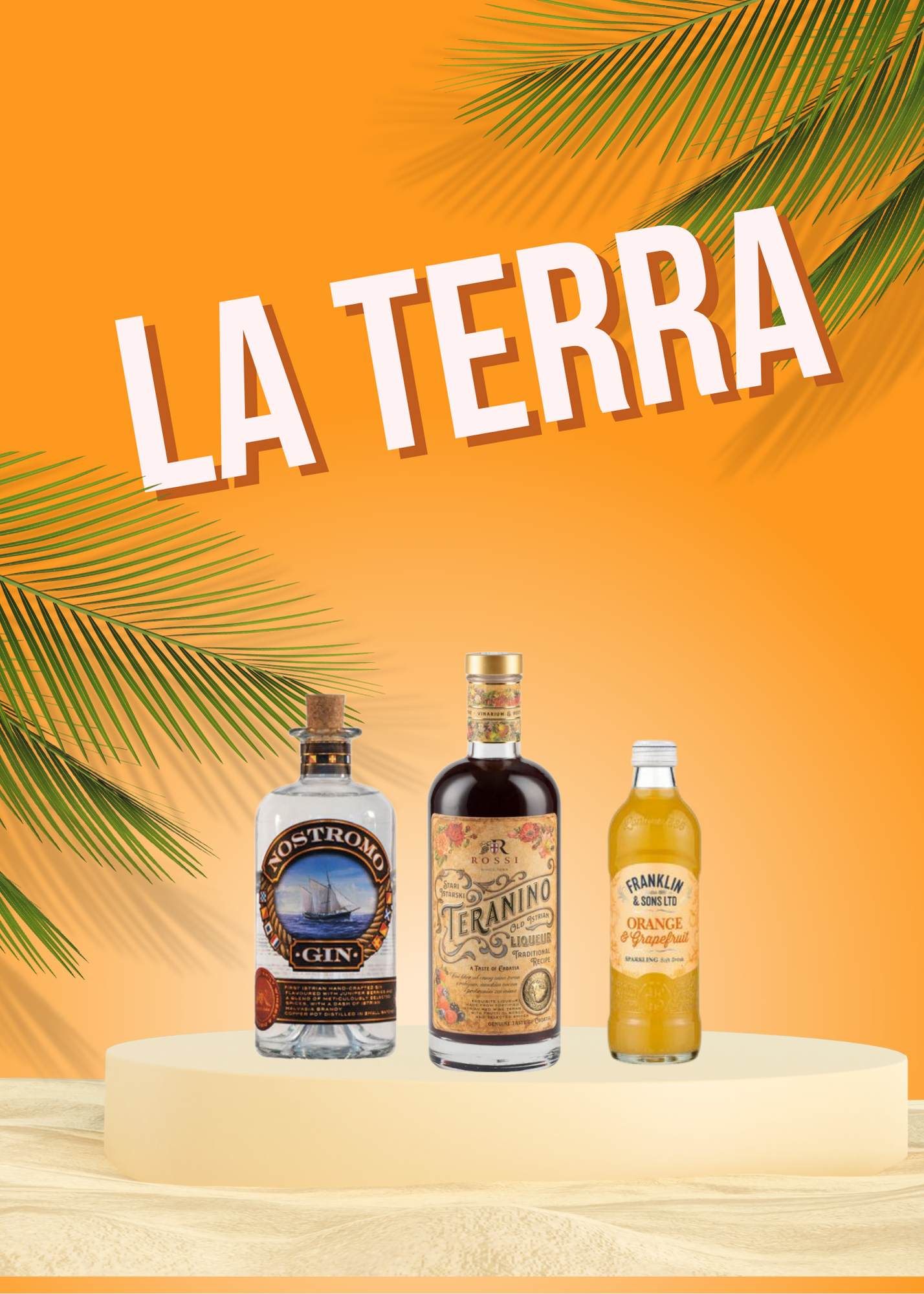 Teranino
Croatia
·
Croatia istra
·
Teranino of the Rossi family is a fine liqueur made from indigenous Istrian Teran grape variety enriched with maceration of wild fruit and selected condiments. On the nose and on the palate this fortified wine is imbued with notes of blueberry, wild and citrus fruits with a light sweet aftertaste of cinnamon and clove. Very light and easy to drink liqueur.The suggested serving temperature is 10 – 12°C. It should be served chilled and neat, no ice. Goes well in a combination with chocolate desserts or wild berry desserts or as a digestive after a rich meal.
Franklin Orange & Grapefruit 12x0,25l
€23.36
€27.48
(14.99% saved)
Valencian oranges bring juicy sweetness, balanced by zesty pink grapefruit. A touch of lemongrass gives subtle fragrant spice and notes of citrus, to create a unique flavour profile.