G.H. Martel & Co.
Maison G.H.Martel was founded in 1869 on the prestigious Avenue de Champagne in Epernay. Synonymous with family and tradition, it is the first historic acquisition of the Rapeneau family in 1979. Since then, the brand, thanks to their know-how, has offered a precious range of fabulous wines produced using the traditional method. Each cuvée, elaborated with a meticulously careful art of blending, expresses the extraordinary diversity of Champagne terroirs. In 2015, their historical cellars "crayères" in Reims were listed as a UNESCO World Heritage Site.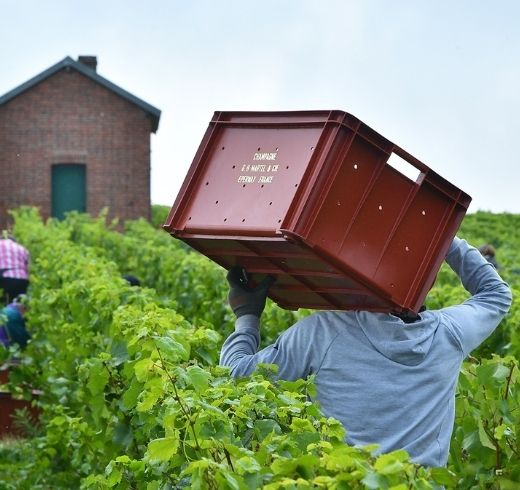 Champagne Premier Cru
France
·
Champagne / šampanija
·
A golden yellow robe. A slightly toasted nose, cream of milk, coffee. Notes of dried flowers and dried fruits. The mouth gives you quite a surprise with its notes of honey, slightly grilled almond and vanilla. A very elegant Granny Smith finish.
Champagne Brut Prestige
France
·
Champagne / šampanija
·
An intense robe with golden glints. A wonderfully fresh aftertaste, lemon liqueur, fresh peas. A fine density to the nose, rigorous. Banana flesh taste, lovely supporting freshness, a wonderful acidity. An invigorating and lively mouth.