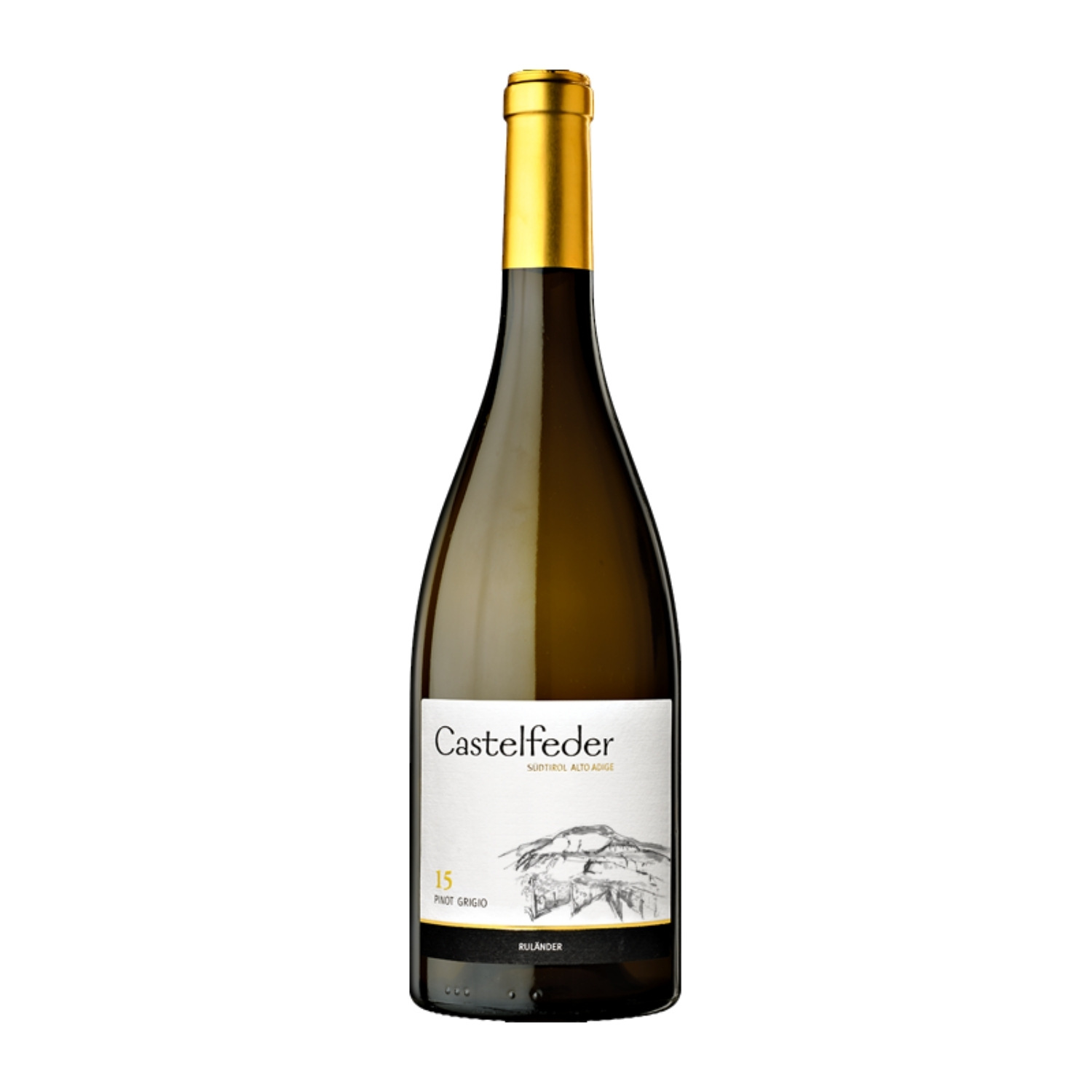 Premium wine of straw yellow color has a strong aroma of pears and ripe apples.
Delivery time: 2-4 working days
Dolg opis
The vineyard where the grapes of this Pinot Grigio grow is called "15" and the name refers to the position plan of the vineyards in this village.

The Pinot Grigio 15 by Castelfeder shines in the glass in a light straw yellow with golden highlights. Fruity and fresh aromas unfold in the nose. Clearly in the foreground are crisp apples followed by juicy Abé Fetel pears and subtle hints of quince and peach.

As a grape variety with a dark coloured berry skin Pinot Grigio was often used to produce "Ramato" which resembles a rosé wine. Despite its red skinned berries it is not possible to produce a red wine. In South Tyrol Pinot Grigio is one of the most famous grape varieties and brings out powerful, structured white wines.
Serving temperature
10-12 °C
Color
bright straw yellow colour
Nose
powerful notes of pears and ripe apples
Taste
full-bodied, harmonious, crisp freshness, smooth finish
Sortni sestav
pinot grigio
Food pairing
starters, slightly spiced dishes, Quiche, vegetables, white meat
Ratings and comments
Rating: