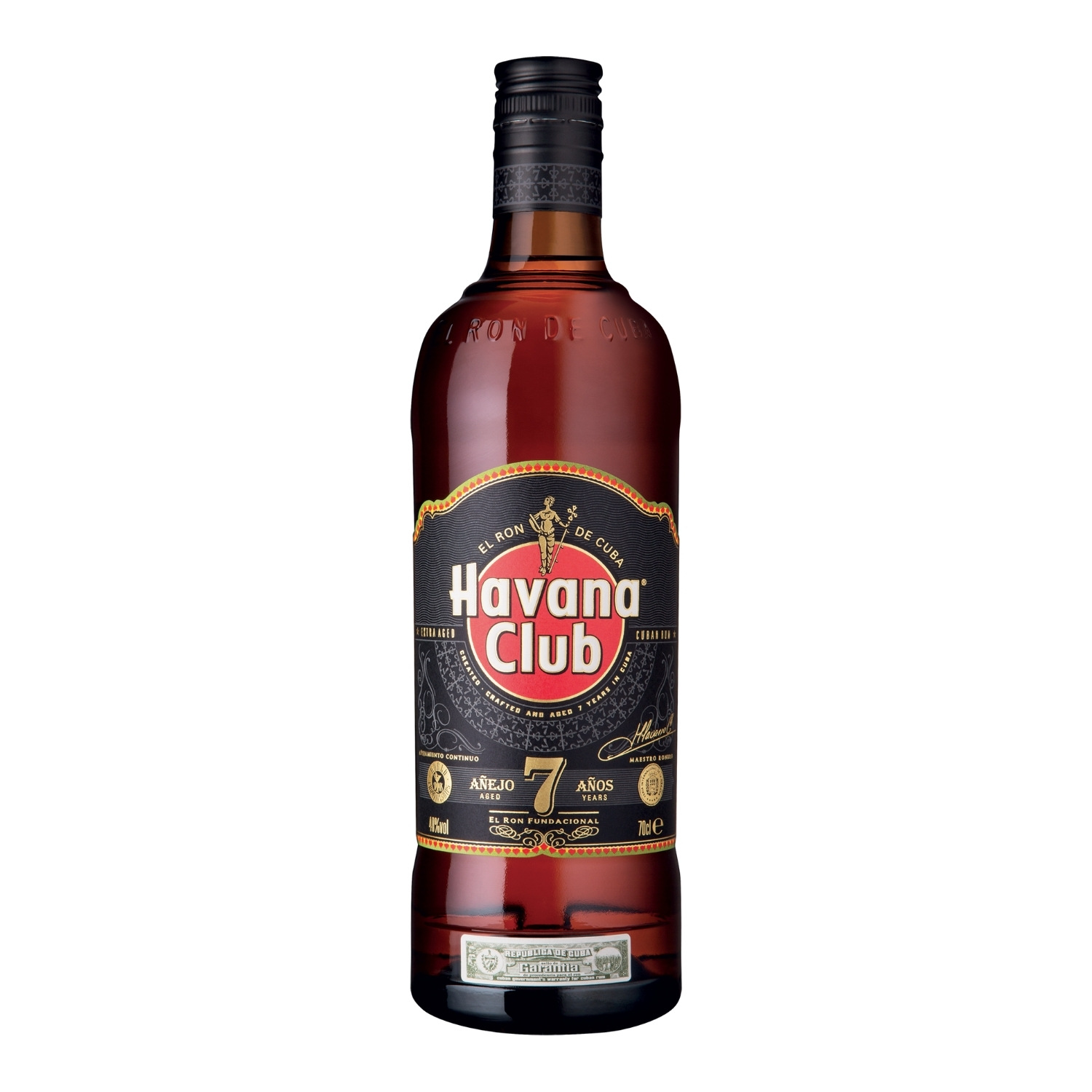 Some rums are made for mixing, but you better treat yourself to this without anything.The long tradition and the skill of generations of masters have created this very complexed rum with a rich taste.
Delivery time: 2-4 working days
Dolg opis
The long tradition and skills of generations of masters have created a very complex rum with a rich taste. The minimum age of rum in the mixture is 7 years. The taste is genuinely Cuban, manifested through the aroma of Cuban tobacco with the rich and sweet fruits of the Cuban garden, through the spices and aroma of vanilla.

In the late 1960s, Maestros del Ron Cubano introduced a pioneering continuous aging process. Part of each mixture is returned to the barrel and continues to age in the next mixture, thus keeping the spirit of Havana 7 alive. This creates a real complexity of Cuban flavors that turn drinking this prestigious rum into pure pleasure.
Ratings and comments
Rating: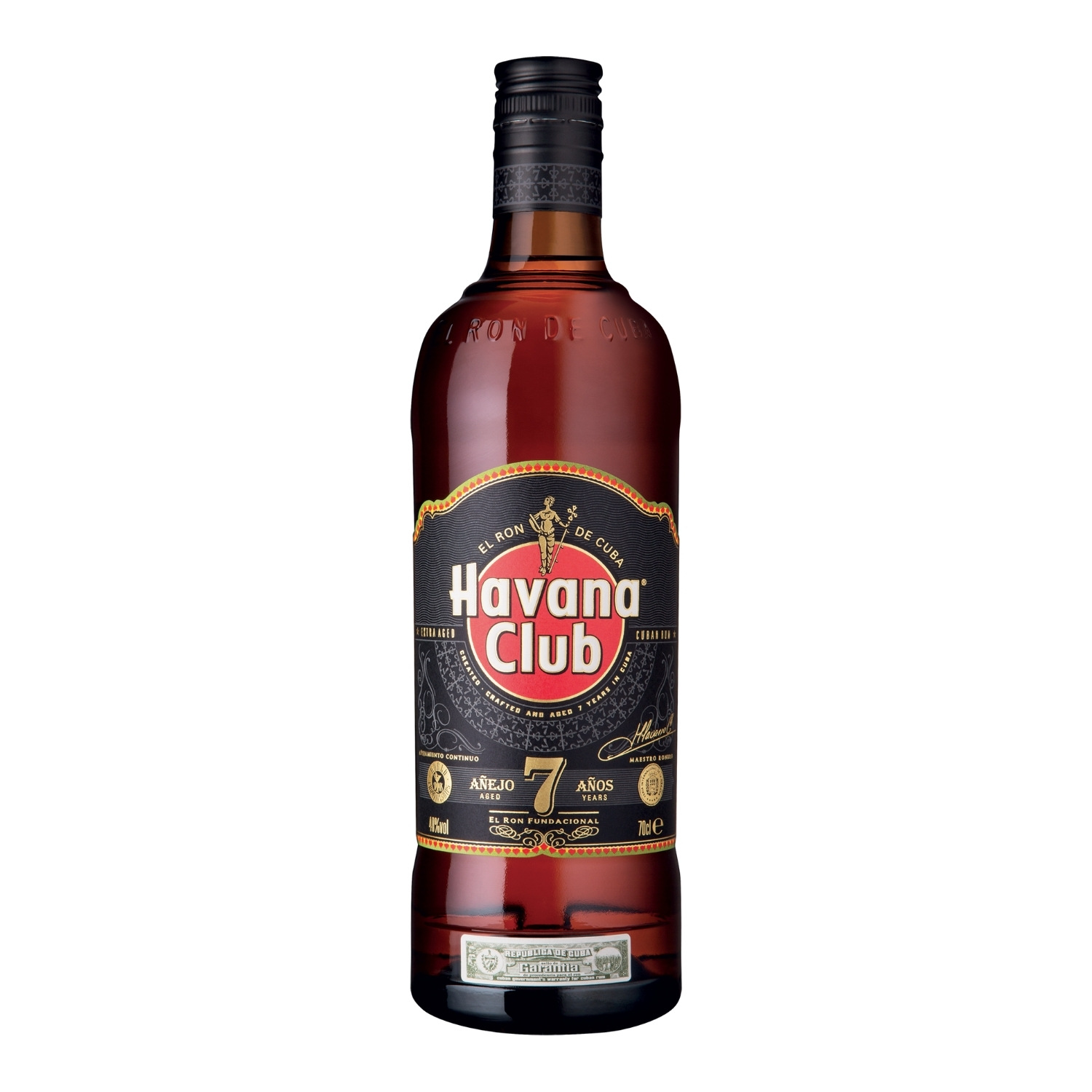 Rum HAVANA CLUB 7YO
€29.79