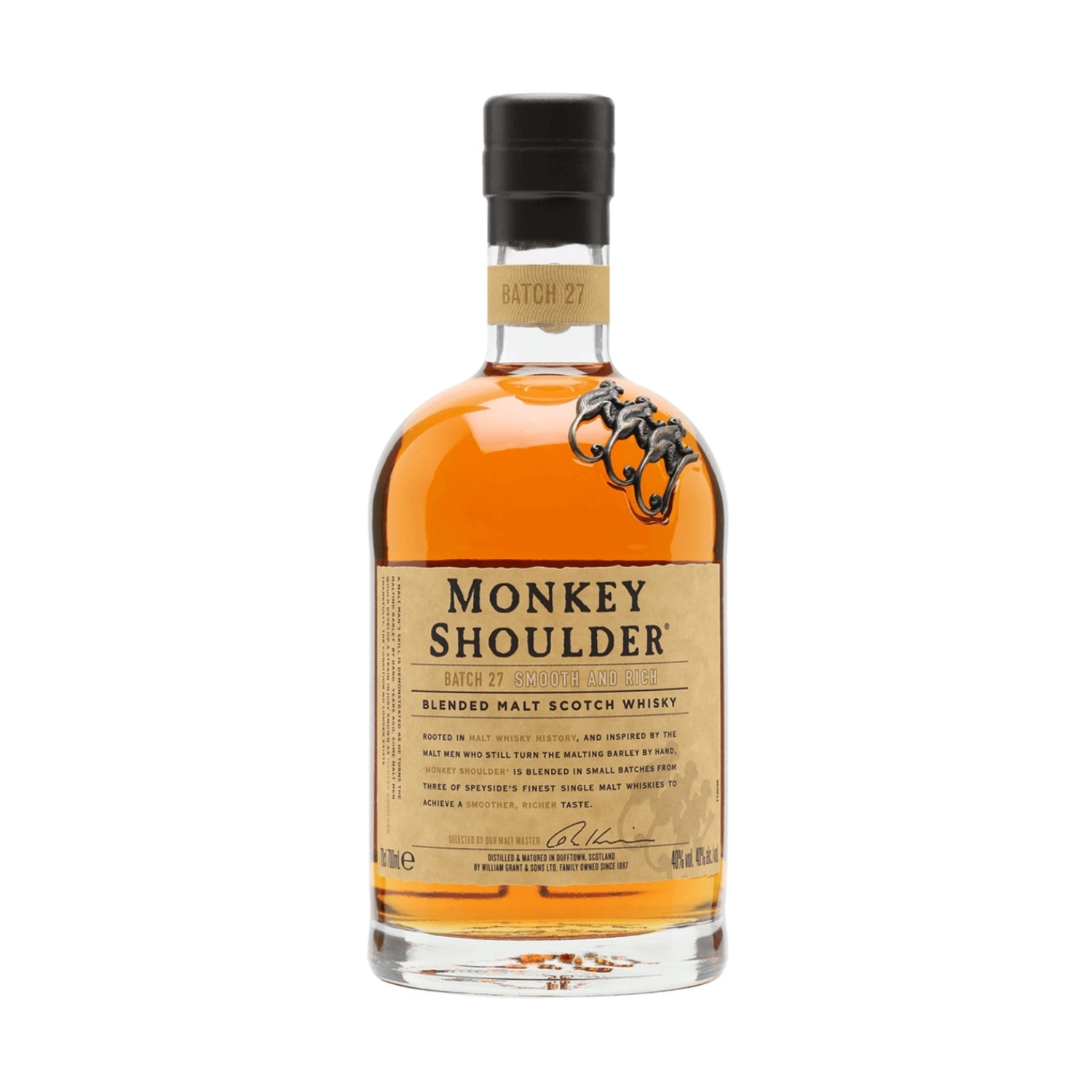 Monkey Shoulder is a mix of three different Speyside single malts and is great with mixers or just on its own. Smooth, sweet and very easy to drink.
Delivery time: 2-4 working days
Dolg opis
Monkey Shoulder whiskey is extremely soft, creamy and sweet. Fruity notes of apricot jam and forest fruits, aromas of cocoa and vanilla, spicy notes of cloves, cinnamon, and nutmeg beautifully intertwine. A real treat. It is excellent in a variety of mixed drinks and cocktails, or as a stand-alone drink, with or without ice.
Ratings and comments
Rating: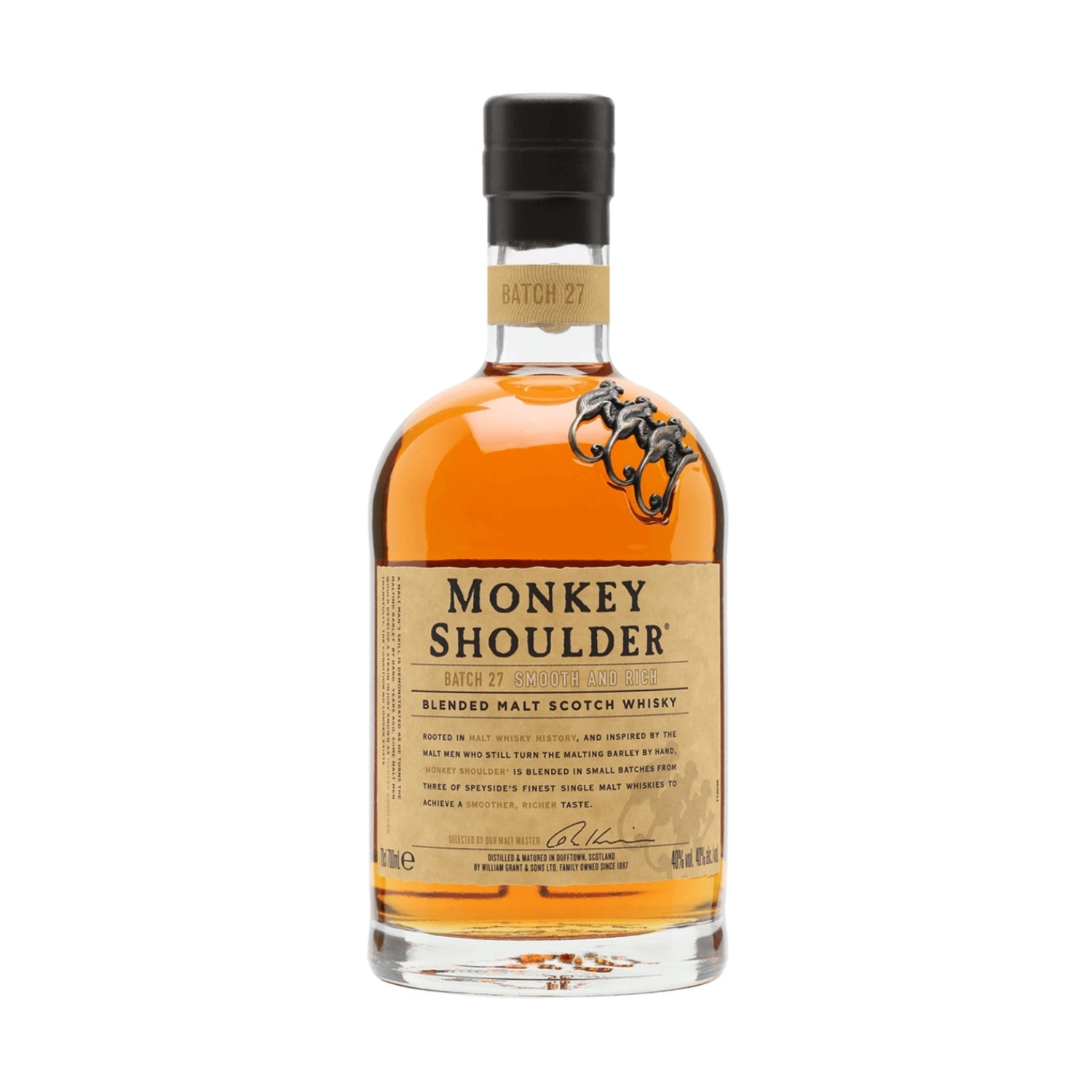 Monkey Shoulder 0,7l
€35.89