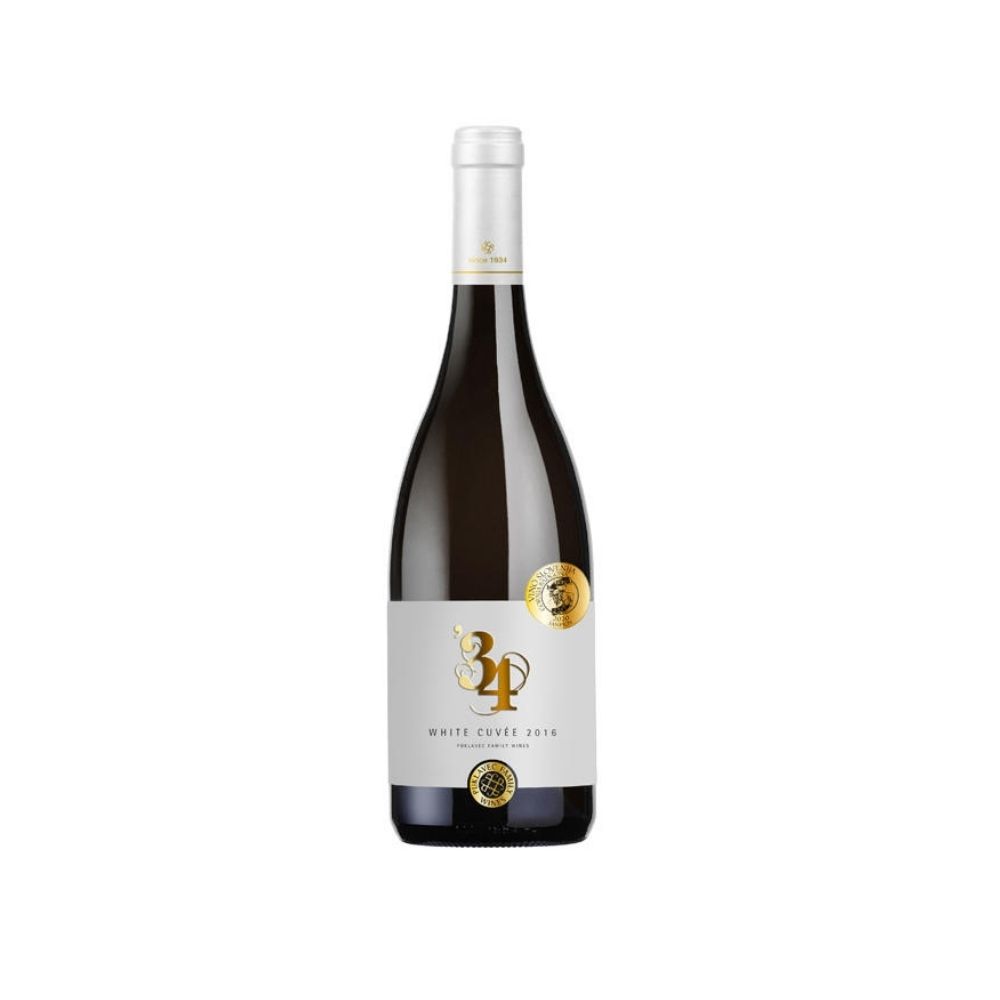 Obvesti me, ko bo izdelek na zalogi:
group.translated.nameLine
Dolg opis
Pred vami je vino, ki predstavlja sinonim za družinsko tradicijo in hkrati ponos naših strokovnjakov, ki z ročno trganim grozdjem iz skrbno izbranih nasadov ohranijo v vinu odraz regije, predanosti ter spoštovanja. Cuvee 2016 je sestavljen iz petih sort: Chardonnay, Renski rizling, Šipon, Sauvignon in Sivi pinot, ki edinstveno prispevajo h karakterju, v katerem se izmenjujejo svežina in sadnost kot tudi kompleksnost in večplastnost. Rezultat se zrcali v bogatem in prefinjenem vinu polnega telesa, z zrelimi sadnimi in začimbnimi notami, ki so posledica zorenja v hrastovih sodih.

Srednje globoke zlatorumene barve. Srednje poudarjena, umirjena cvetica nakazuje tako zorenje, kot mladost. Zrela jabolka, kanček pikantnih not v smeri cimeta, sočne hruške. Prepleteno pestro in ravno prav aromatično, da pove, da gre za regijo, kjer je aroma eden ključnih atributov. Suho v ustih, krepkejše, tekstura je oljnata, v ustih zaznamo tudi nekaj kvasnih not. Kislin je živahna, višja, zrela. Vino je po petih letih v odlični formi, več kot prepričljiv je zaključek, kjer se aromatični profil prav prijetno razpre in zaključi v dolgem zatonu.
Sortni sestav
chardonnay, renski rizling, šipon, sauvignon in sivi pinot
Serving temperature
11 °C
Color
28 / 5,000 Translation results medium deep yellow
Nose
ripe apples, a hint of spicy notes in the direction of cinnamon, juicy pears
Taste
Dry in the mouth, stronger, the texture is oily, we also notice some yeasty notes in the mouth.
Ratings and comments
Rating: