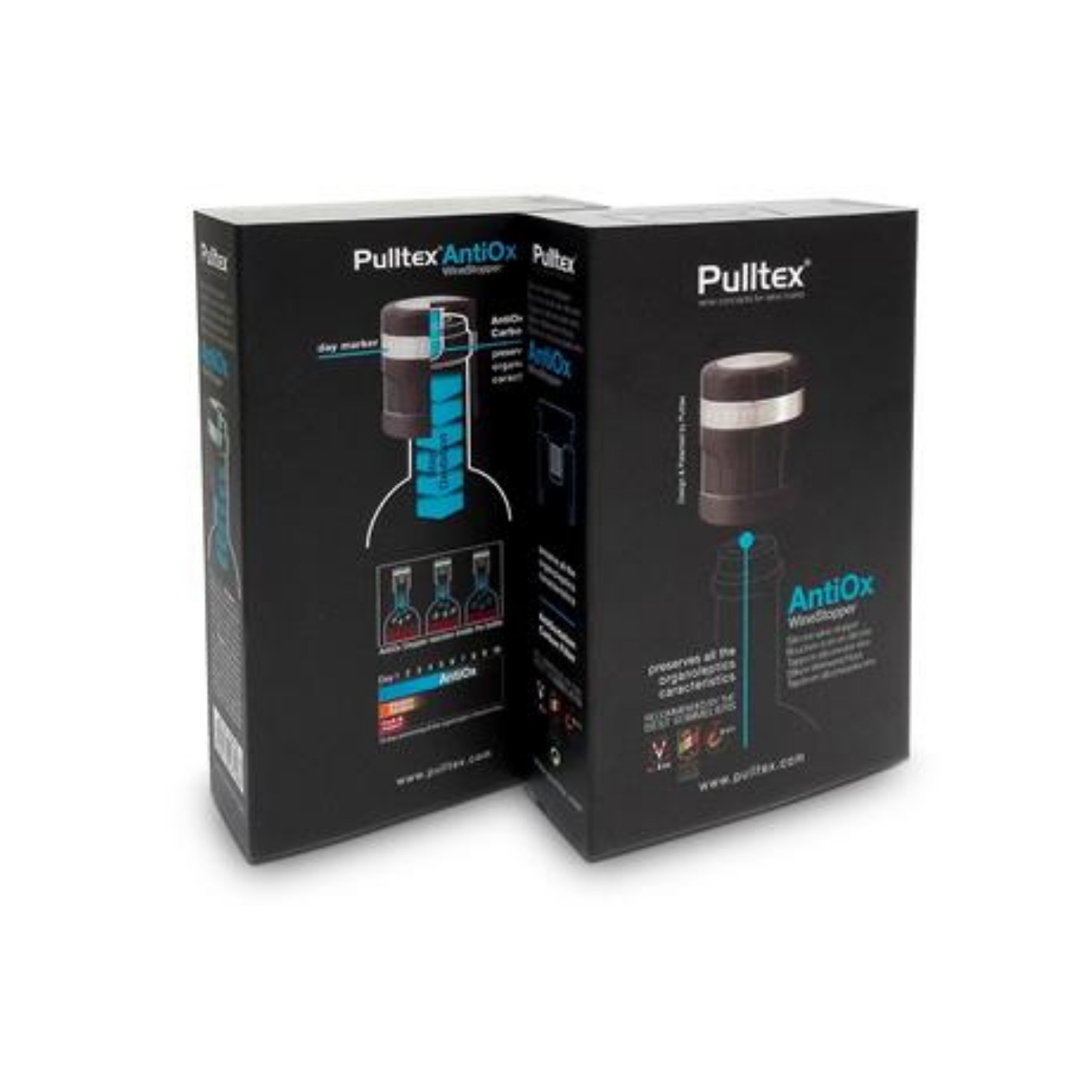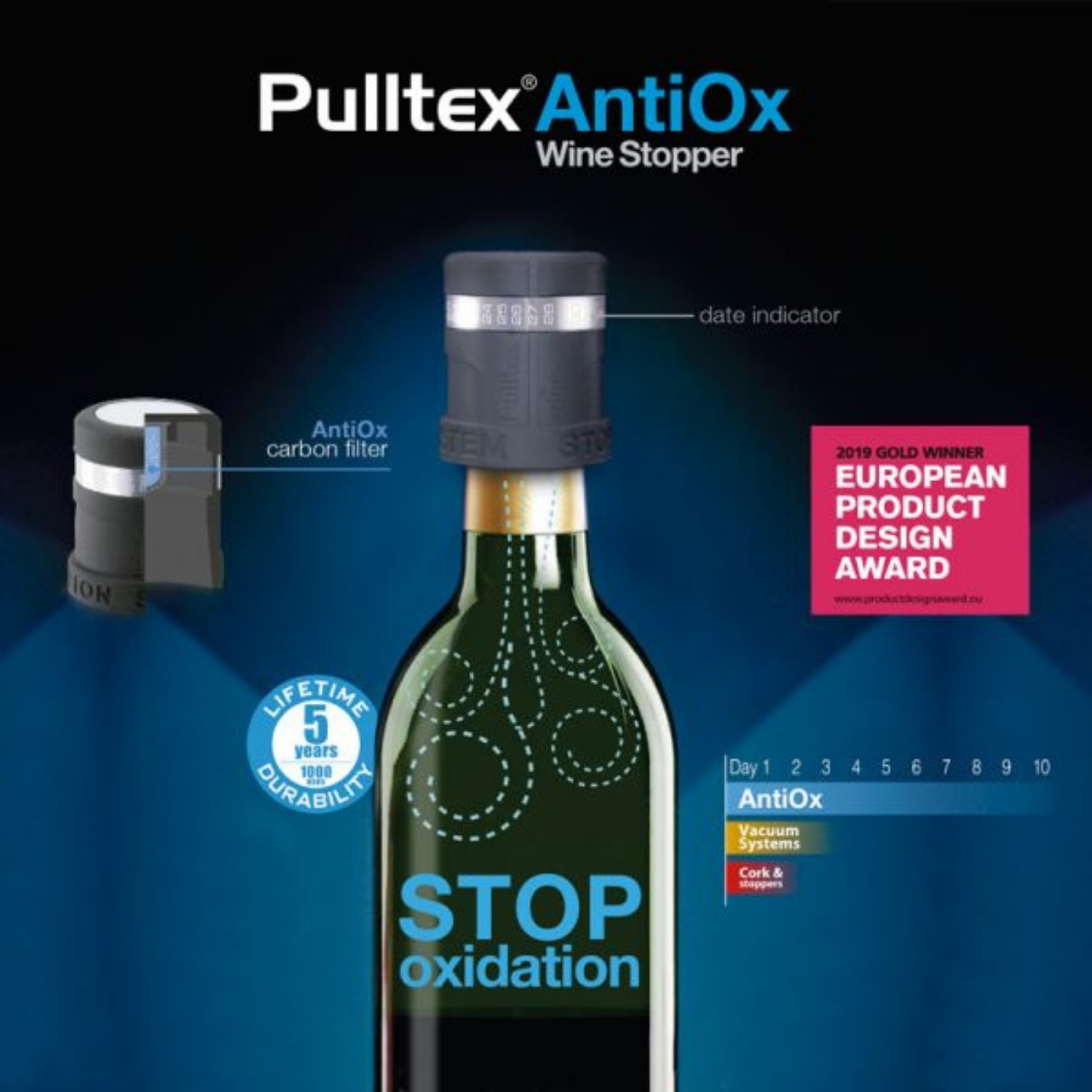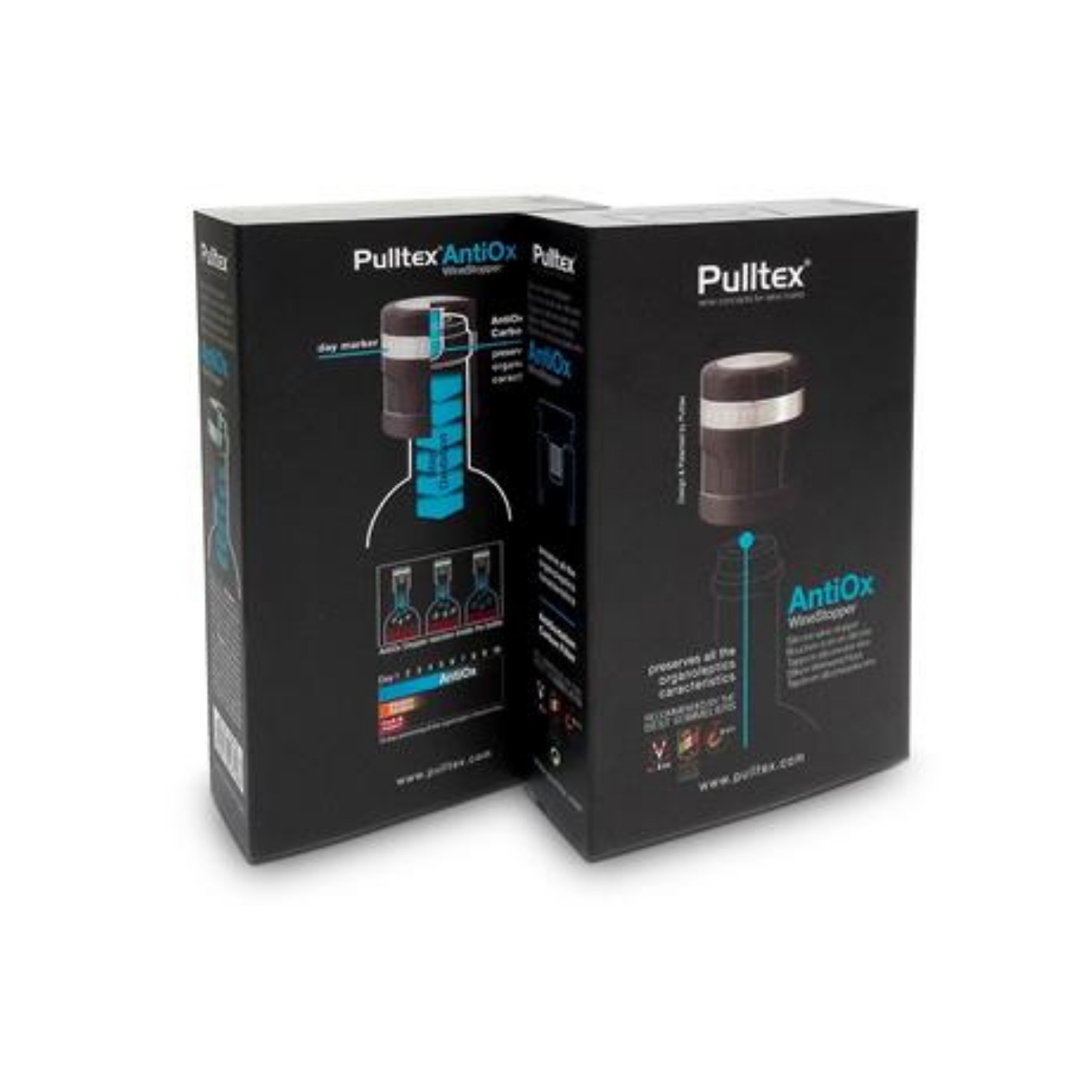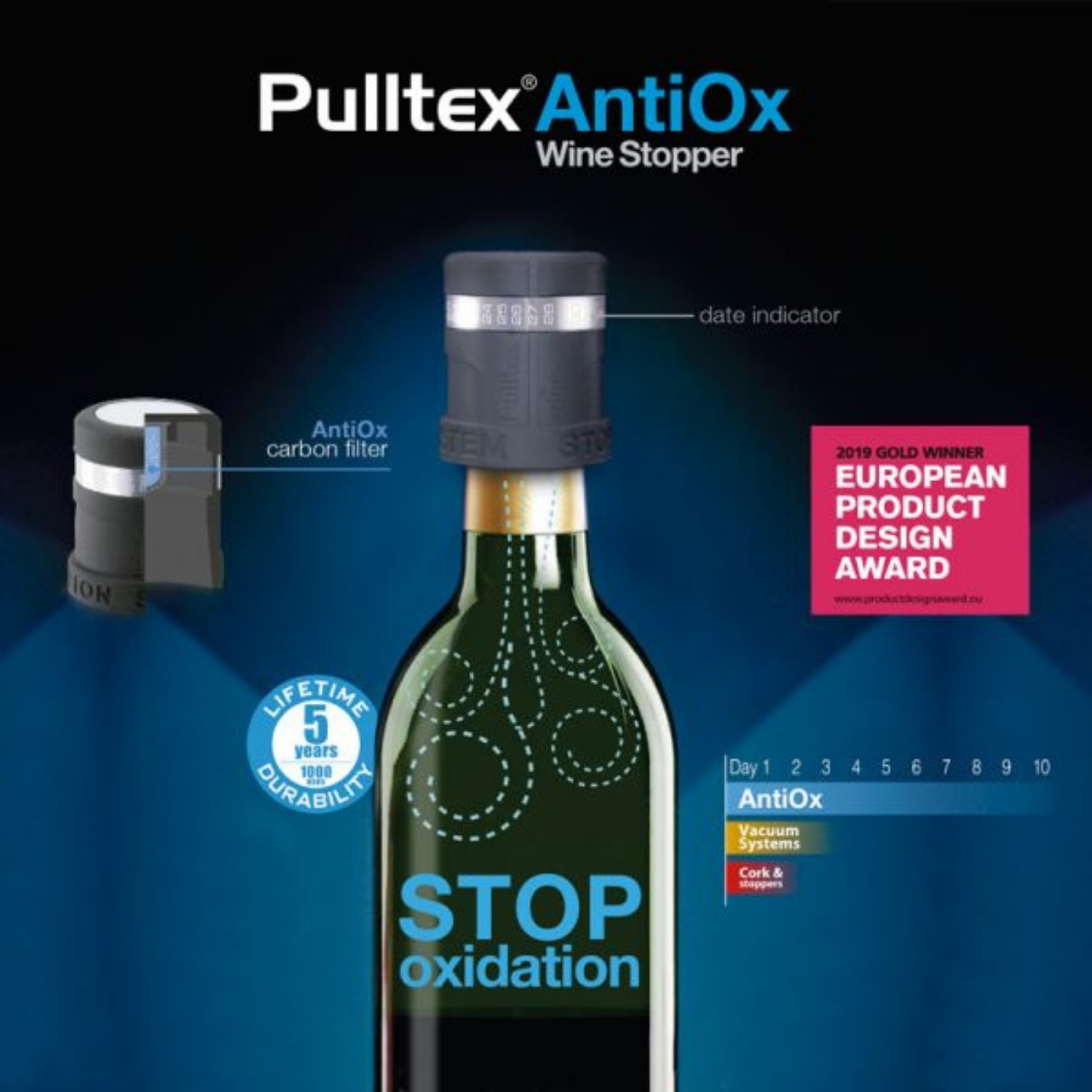 Pulltex AntiOx Wine Stopper 6 kos
With the AntiOx wine stopper you can enjoy the taste of fresh wine for up to 10 days after opening the bottle.
Delivery time: 2-4 working days
Dolg opis
The built-in activated carbon filter stops the oxidation process and preserves all the organoleptic properties of the wine. Its patented technology is proven scientifically and approved by the best European Sommeliers.

Once a wine bottle is closed with the AntiOx Stopper, the oxidation of wine is interrupted and the oxygen is no more associated to the wine and is neither producing acetic acid nor damaging the wine. Unpleasant smell and vinegar taste wine are thus avoided. For optimal performance, please keep the bottle in vertical position.

Set od sixt (6) pcs. in packaging.
Ratings and comments
Rating: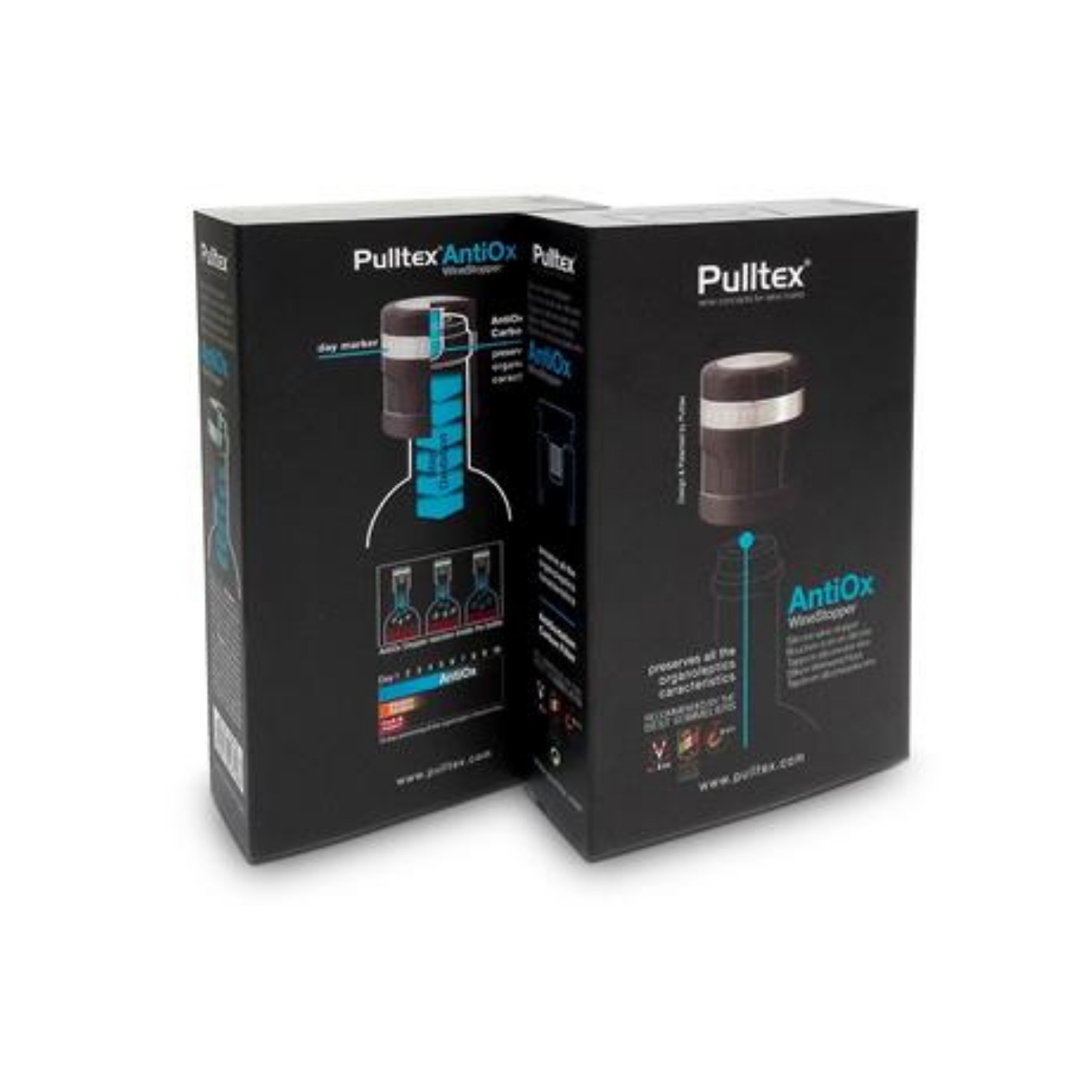 Pulltex AntiOx Wine Stopper 6 kos
€59.17