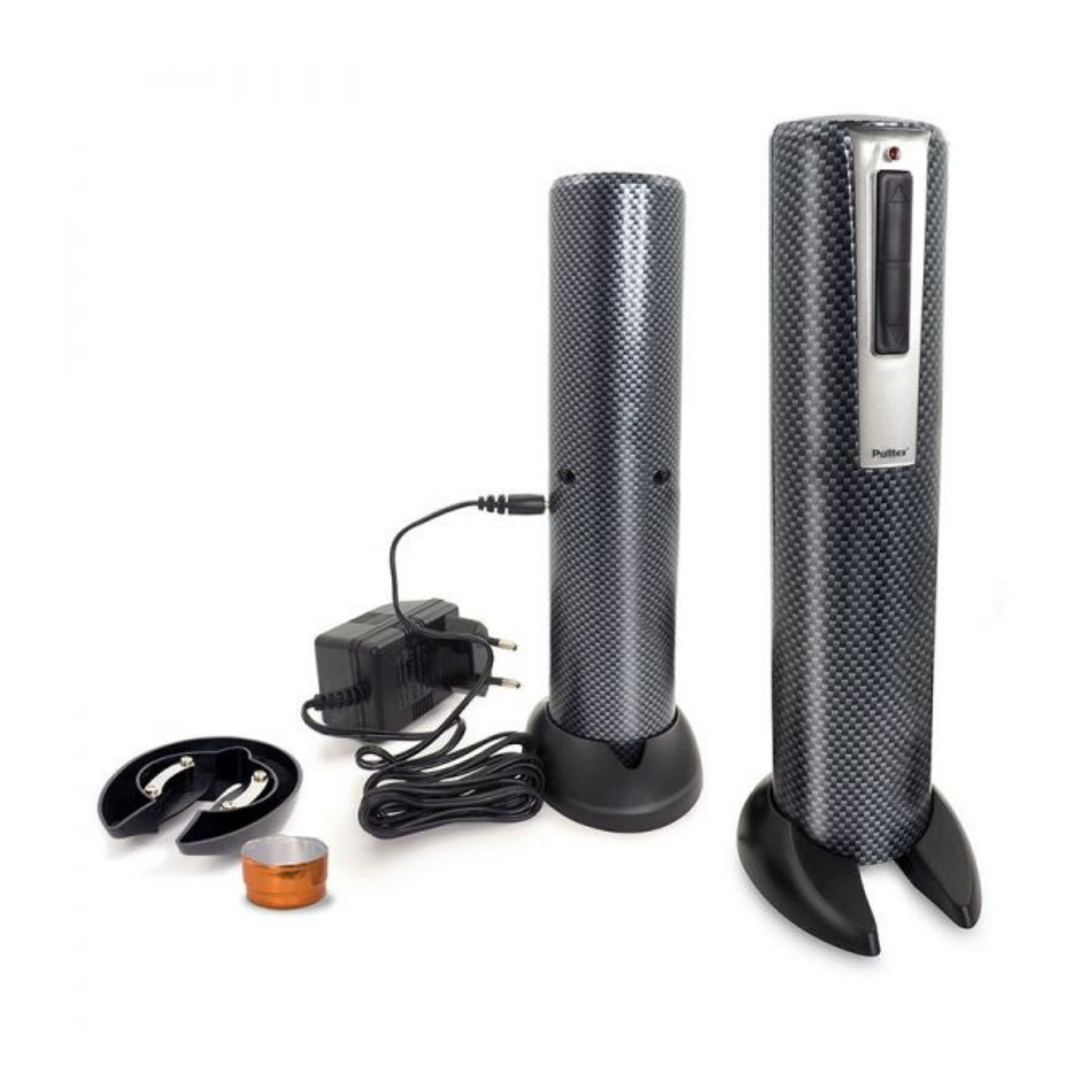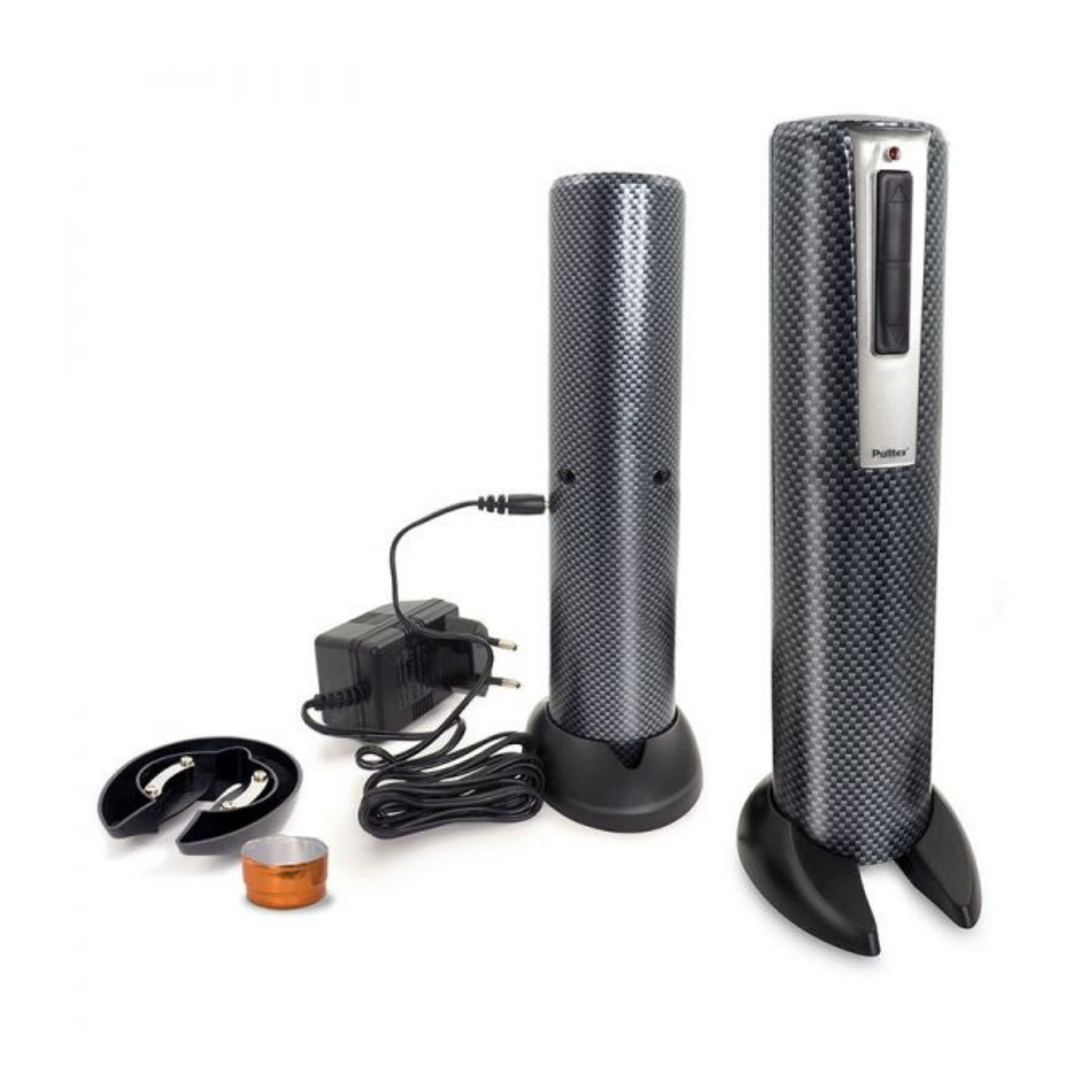 Pulltex Elektronski odpirač Monza
The new Monza electric corkscrew offers a different, easier option to open your wines.
Obvesti me, ko bo izdelek na zalogi:
Dolg opis
The powerful battery allows uncorking up to 30 bottles with only one charge and the compact size is perfect for easy storage in a kitchen drawer. The new Monza electric corkscrew is one of the lightest models in the market and the carbon effect design fits in any kitchen.

This Monza version also includes a foil cutter designed in a way to be used as a stand for the corkscrew, providing perfect stability. This handy product is easy to use, extracting the cork in 6-7 seconds. By simply pushing the lower button, the spiral will enter the cork and pull it out. To conclude, press the up button to force the cork out.
Ratings and comments
Rating: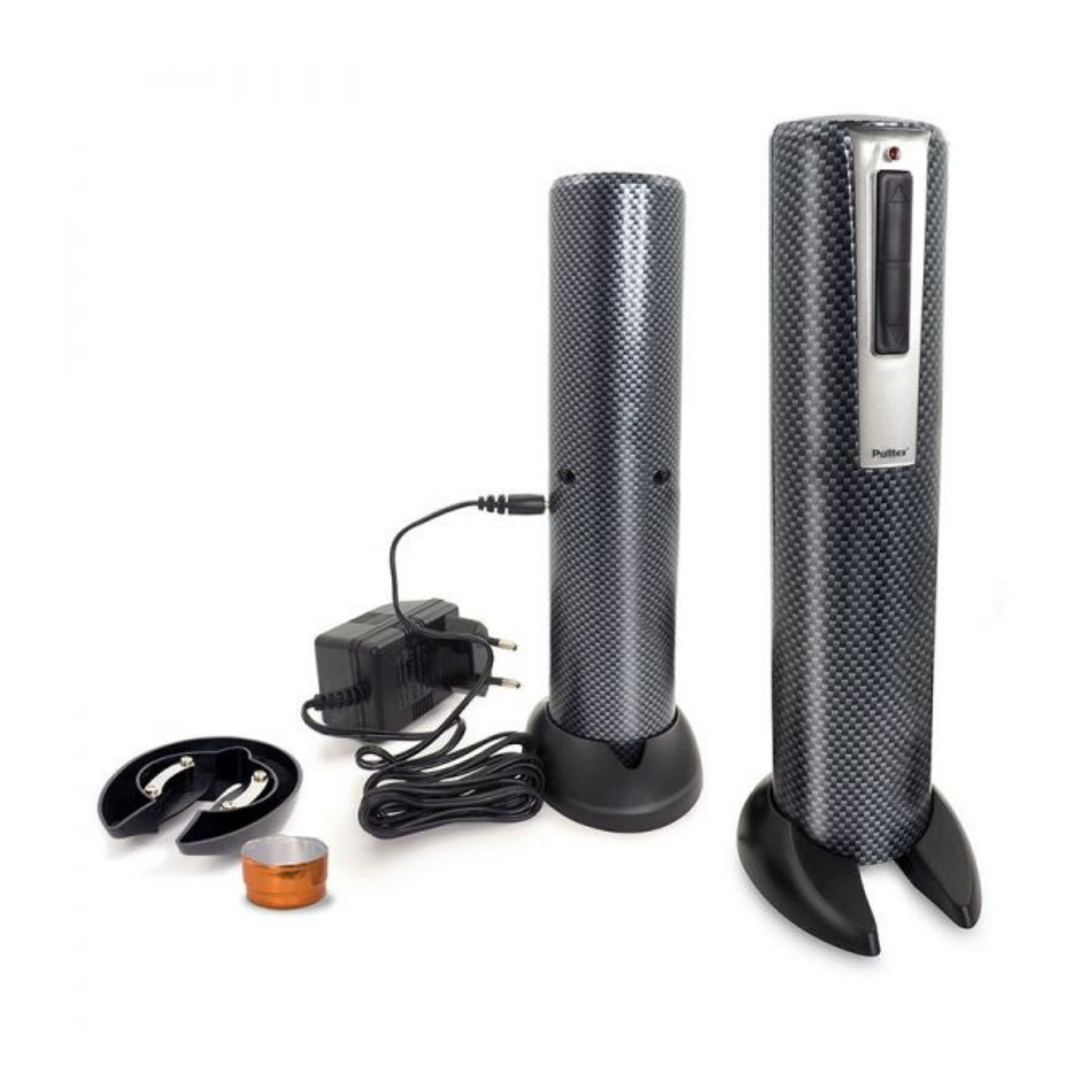 Pulltex Elektronski odpirač Monza
€48.39