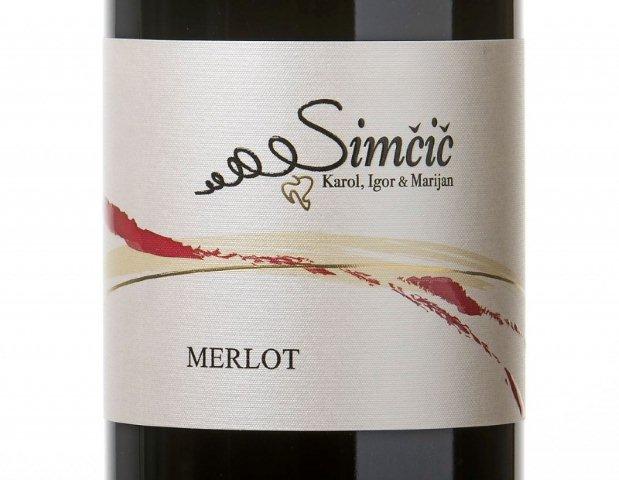 Delivery time: 2-4 working days
Manufacturer
Simčič Igor & Karol & Marijan
Dolg opis
Vsebuje sulfit.
Suggested for you
Pinot Noir Estate 2016
Slovenia
·
Vipavska dolina
·
Red wine
·
Dry wine
·
2016
·
€16.62
€33.24
(50% saved)
Red wine of matured aromas of ripe red fruit (medium ripe bramble, elderberry, ripe sour cherry, blackberry). Smoky and with hits of soil on the nose.Because of its richness recommended to all kinds of red meat, venison and spicy dishes.
Veliko rdeče Magnum 2003
Slovenia
·
Goriška brda
·
Red wine
·
Dry wine
·
2003
·
The wine represents Movia in its essence, expressing elegance and complexity. The Great Red is composed of Merlot, which provides the backbone and the character of the wine, Cabernet Sauvignon, which takes care of the aroma, and Pinot Noir, which brings elegance and conjures special tastes.Its aromas are intense, luxurious. We detect black berries, black currants, amarena cherries, ripe plums and red roses. Soon we notice buttery scents, which are interlaced with perceptions of sweet spices, and the combination reminds us of plum tart. With time, notes of cedar, carob and chocolate express, and the finish reveals a slight touch of eucalyptus and smoke.The mouthfeel is majestic. We sense softness, alcohols are well integrated into the structure. Its freshness is emphasized indicating its youthful character that is confirmed by velvety tannins. A wine of intensity, accentuated elegance and a vigorous body that pampers us with a long-lasting aftertaste reminiscent of ripe wild berries, sweet spices and chocolate. A wine that will only evolve its already emphasized elegance over the years.
Cabernet sauvignon Pavo
Slovenia
·
Goriška brda
·
Red wine
·
Dry wine
·
2016
·
Pavó cabernet sauvignon is a wine with power and body. The colour is deep with shades of rubin red. The aroma of mature plums and dark berries develops into leather and tobacco. The first impression is complex, rich and structured. Elegant wine with soft tannins and pleasantly long aftertaste. ​
Ratings and comments
Rating: