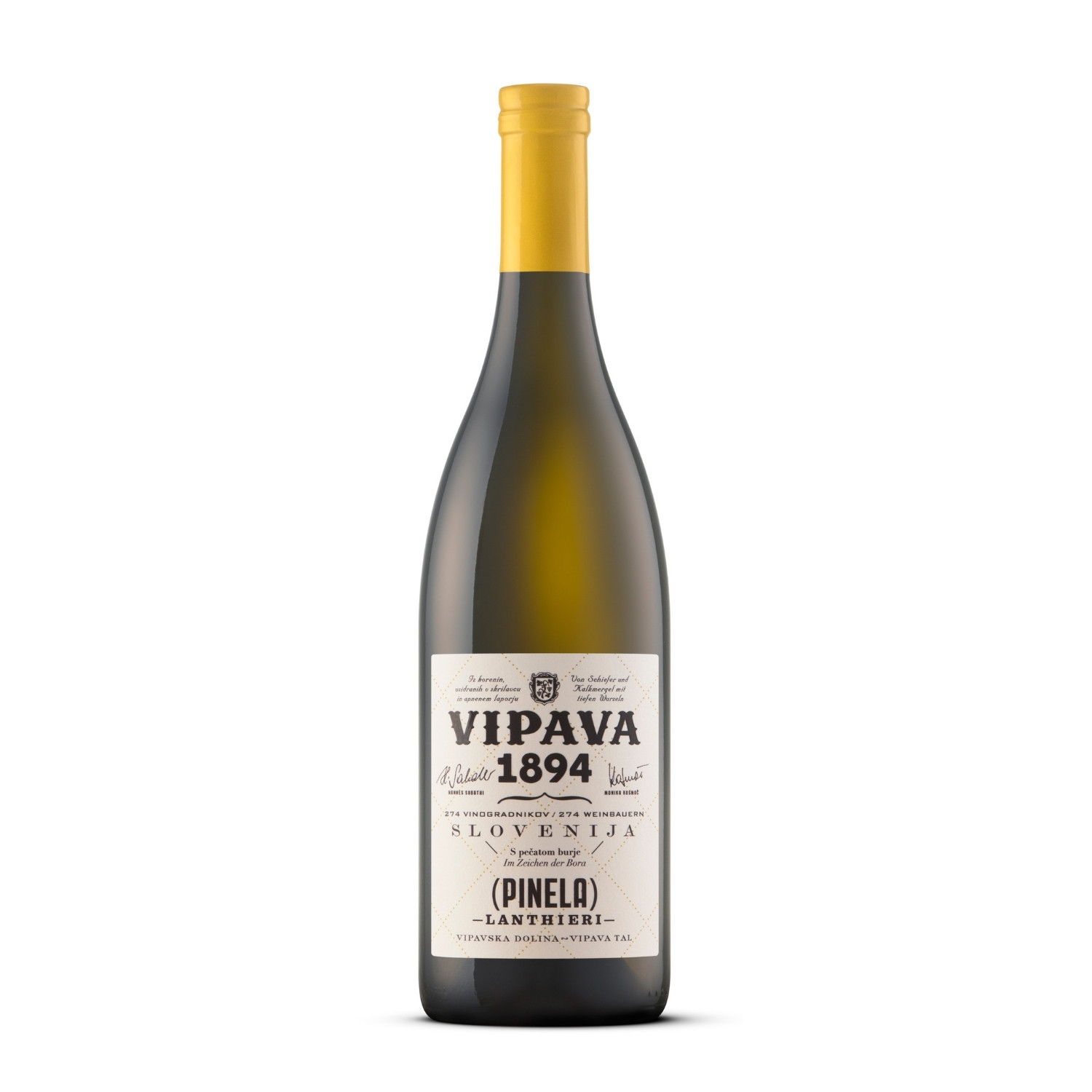 White and tropical fruit. Gentle mouthfeel, distinct and lasting.
Delivery time: 2-4 working days
group.translated.nameLine
Dolg opis
Pinela is an autochthonous variety of Vipavska dolina region, cultivated exclusively on the slopes and elated sites. Pinela is sensitive to high humidity and it is willing to grow calm, where reason, why we plant it to the poor soil, marly soil. As our grandfathers did.

The wine is of medium deep golden yellow color. The bouquet is pronounced, fruity, and also smells of tropical fruits such as bananas and pineapples, ginger and ripe apricots. It is dry in the mouth, despite the lower alcohol level it works fuller, perhaps also due to the rather oily texture, quite intense, it ends in a long, fruity aftertaste.
Serving temperature
11-13 °C
Color
golden color with greenish hues
Nose
white peach and apricot, with tropical notes, where mango most recognizable
Taste
a gentle wine; lighter, fresh and mineral; tasty and well balanced, lasting for a long time; good expression of a white fruit on aftertaste
Vinification
Grapes were manually picked in the middle of September. We performed 10 hours of cold maceration, then gently pressed. After sedimentation, a spontaneous fermentation occurred with malolactic fermentation.
Food pairing
all sorts of lighter dishes with gentle tastes, fresh or roasted vegetables, fishes, sea fruits.
Ratings and comments
Rating: