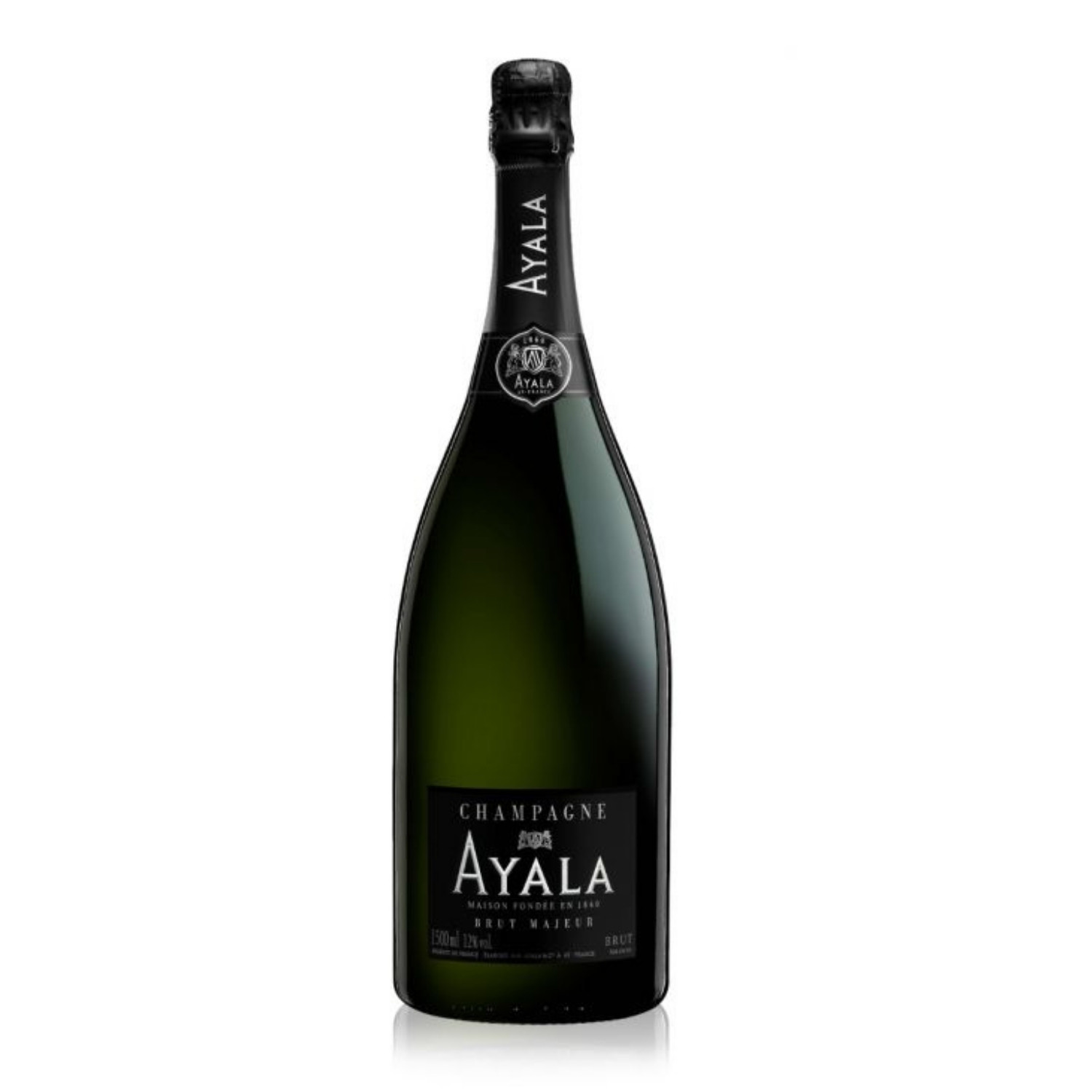 Champagne AYALA Brut Majeur Magnum
Brut Majeur is the fruit of a unique blend of more than 70 crus of the Champagne region. Each cru, grape variety and year is isolated in one of our 120 individual stainless-steel vats, enabling to preserve their integrity and personality.
Delivery time: 2-4 working days
Dolg opis
Brut Majeur perfectly represents the AYALA style. The Chardonnay reveals all of its purity and elegance, enhanced by Pinot Noirs and Meuniers, from the best origins.

The same sheer spirit is expressed through the low dosage and the stainless-steel vat vinification, which ensures that primary aromas are respected. An extended ageing of three years in the cellars confers the final touch to this cuvée, where balance and precision coexist with finesse and elegance.
Serving temperature
6-8 °C
Nose
citrus fruits, white flowers
Taste
balanced and fresh, precise, fruity
Sortni sestav
Chardonnay 55%, Pinot Noir 30%, Meunier 15 %
Food pairing
aperitif, white fish, cheese platter
Ratings and comments
Rating: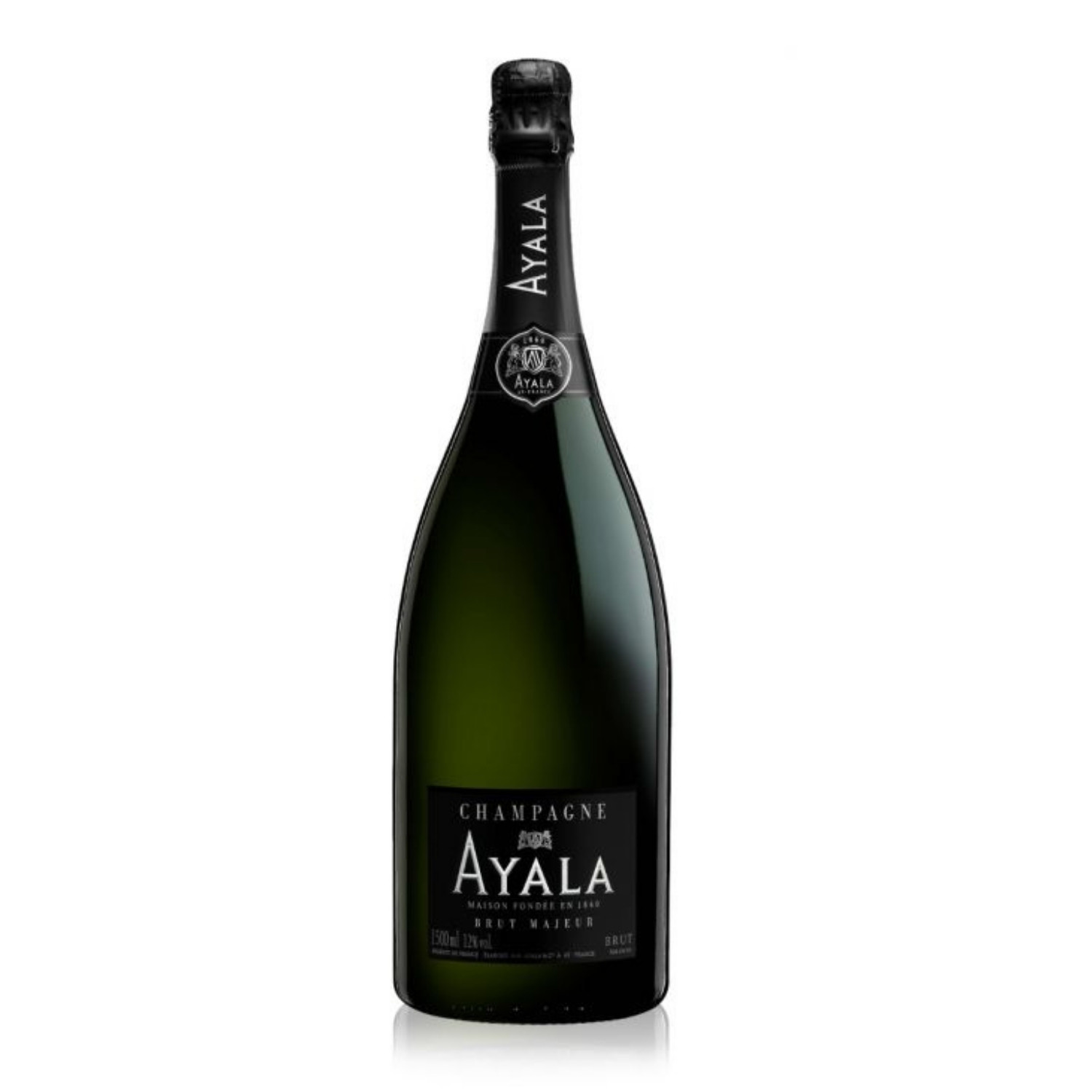 Champagne AYALA Brut Majeur Magnum
€99.50